'Glee' Star Naya Rivera Feared Dead, Missing in California Lake
Actress Naya Rivera is feared dead after her four-year-old son was found on a boat on a lake in California.
The Glee star, 33, had gone swimming is now feared to have drowned.
A number of local media outlets—KNBC and NBC Los Angeles—are reporting that her son Josey Hollis was found alone on a rented boat on Lake Piru.
The Ventura County Sheriff's Department (VCSD) said it responded to a report of a toddler alone on a rented boat on the lake on Wednesday and authorities identified the missing person as Rivera later on Wednesday night.
Lake Piru is located in Ventura County, California, in the Los Padres National Forest, over 50 miles north of Los Angeles.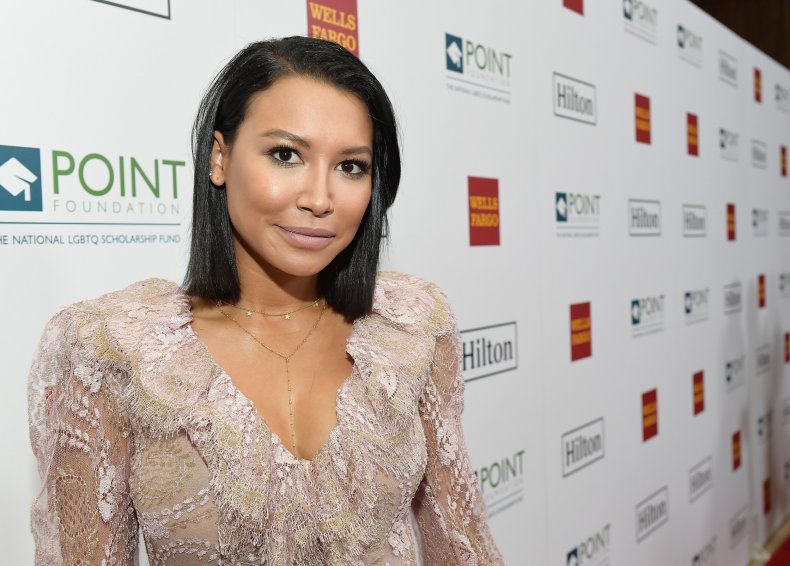 Officers found the infant, but no information was immediately released about his condition.
The VCSD said a dive team and air unit were deployed in response, but they have now suspended their search for the night and will resume at first light, according to journalist Rebecca Lewis.
Earlier on Wednesday, Rivera had posted a photo of herself and son to Twitter with the caption: "Just the two of us."
Officials began searching for Rivera using helicopters, drones and dive teams. CBS Los Angeles reports that the Ventura County sheriff's department says Rivera rented the boat around 1 in the afternoon on Wednesday. About three hours later, another boater nearby found the four-year-old alone in the boat.
Captain Eric Buschow, a spokesman for the Ventura County Sheriff's Office told reporters, per the Daily Mail: "They were seen going out on the lake together in the early afternoon, and approximately three hours after they left the dock another boater out on the lake discovered the boat drifting with the [son] on board asleep.
"So they contacted the rangers and began an investigation and we've been actively searching for the mother since that time. We have both aerial search going on and our dive team as well."
He added: "This is a big reservoir, it's deep, these kinds of things happen. We don't know all the circumstances. Investigators are working on that, getting as much information as possible."
Rivera is best known for her role as cheerleader Santana Lopez on the Fox series Glee from 2009 to 2015.
After rising to prominence on Glee she went on to star in Devious Maids and Step Up: High Water.
Rivera welcomed son, Josey Hollis, with then-husband Ryan Dorsey in 2015. According to The Blast, the couple agreed to share joint custody of Josey.
Dorsey has yet to comment on the situation.