'Always With Us': Naya Rivera's 'Glee' Co-stars Pay Tribute One Year After Her Death
Naya Rivera's Glee co-stars remembered the late actress on Thursday, one year on from her tragic death.
The actress, 33, passed away while on a boating trip with her then four-year-old son, Josey, in Lake Piru, Southern California, on July 8, 2020.
As the anniversary of Rivera's death arrived, a host of stars from hit Fox musical series Glee—which ran between 2009 and 2015—showed that she remains in their hearts as they shared tributes on social media.
Heather Morris, who played Brittany Pierce opposite Rivera's Santana Lopez on the show, shared footage of herself getting a tattoo on her arm, which read: "Tomorrow is not promised."
The words are of significance because they form the final sentence in one of Rivera's final posts on Instagram and Twitter.
On July 2, 2020, the late star captioned a photo of herself: "No matter the year, circumstance, or strifes everyday you're alive is a blessing. make the most of today and every day you are given. tomorrow is not promised."
In her tribute to Rivera on Thursday, Morris wrote: "It hasn't gotten easier to write a caption. You are the brightest star in my eyes Naya Rivera.
"I'm so grateful GOD LAYED A HAND and brought us together as best friends, mom friends, scene partners, and everything in between. Your legacy lives on in kindness and being "that sassy queen" in my eyes. I love you forever bebe girl."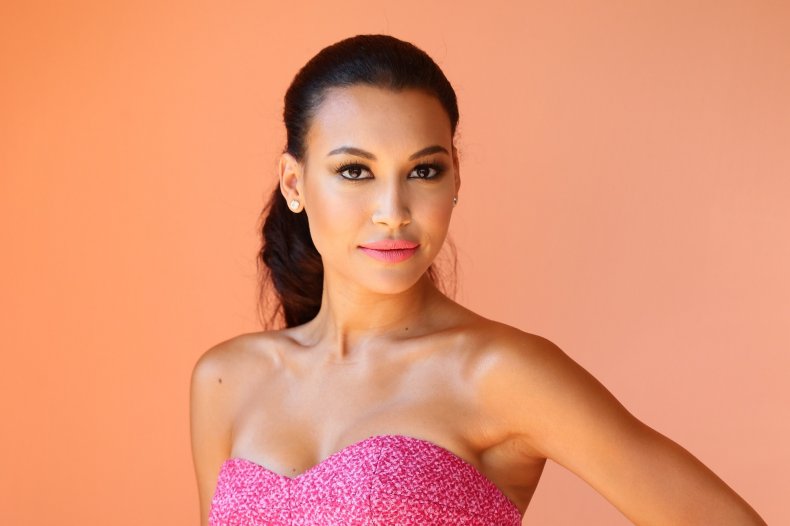 Kevin McHale, who played Artie Abrams on Glee, shared a behind-the-scenes image of Rivera smiling as she posed in a colourful dress, as he wrote: "I miss you. Every single day."
Posting a snapshot of Rivera in character as she stood onstage, Jenna Ushkowitz, who portrayed Tina Cohen-Chang, said: "Always a light, always with us. My heart is with you and your family today. ♥️ love you Nougs."
Fellow Glee stars Matthew Morrison and Chris Colfer simply added heart emojis to photographs of Rivera in their Instagram posts, while Jane Lynch, who played Sue Sylvester, tweeted an image of Rivera in character, writing: "Remembering. ❤️."
In a new interview with ABC News' Juju Chang, which aired on Good Morning America on Thursday, Rivera's mother, Yolanda Previtire, revealed how she and her family have been coping in the year since her passing.
"Sometimes we're afraid of the sorrow being so heavy that we're afraid for our own self, 'cause this is hard. There are no words to describe what we're going through," said Previtire. "All we know is we have each other."
Previtire, who revealed that the family is in therapy to help them cope with the trauma, said that her late daughter's "energy" often helps her get through the toughest of days.
"I feel Naya's energy constantly telling me, 'Mom, be happy. Don't cry. I'm OK. Go get Josey. Have fun,'" she said. "And I feel that it's coming from her. I literally wake up every morning, and it's almost like a restart button, and I have to shake it off... one foot at a time. And here we are."
Before her death, Naya Rivera was swimming in Lake Piru, but didn't resurface, her son Josey—who was found safe on the boat the actress had rented—later explained to authorities. The lake was closed to the public during a five-day search.
Ventura County Sheriff's Capt. Eric Buschow said there was no life jacket on Rivera's body when she was eventually found floating near the lake's surface.
"I can't imagine what it's like for her parents, her family," Buschow said at the time. "It takes an emotional toll on the search teams too."
Lake Piru is located in Ventura County, in the Los Padres National Forest, over 50 miles north of Los Angeles.