Naya Rivera's Last Tweet Before Disappearing Is a Moving Photo of Herself and Her Son
On Tuesday, former Glee actress Naya Rivera shared a moving photo on social media of herself and her four-year-old son, just before she went missing.
"Just the two of us," Rivera wrote on Twitter as a caption to the photo of her and her son kissing.
A day after she posted the tweet, Rivera went missing after renting a pontoon boat with her son, at around 1 p.m. PT, according to the Ventura County Sheriff's Department in California. Approximately three hours after they took the boat out onto Lake Piru in Ventura County, officials received a report of a boy alone on the boat.
Upon arrival, officers from the Ventura County Sheriff's office found Rivera's son on the boat, asleep. According to the sheriff's office, the child told authorities that he and his mother went swimming, but his mother never got back on the boat. The child was said to be unharmed when discovered by officials.
Authorities believe that the child had a life vest on while swimming but Rivera did not, as an adult life vest was discovered on the boat.
"He's in good health," Ventura County Sheriff's Department Captain Eric Buschow told reporters on Wednesday.
Buschow suggested that there was no foul play that caused Rivera's disappearance.
"We're going on the belief that she did go in the water and we have not been able to locate her. So this may well be a case of drowning," Buschow told reporters.
"There's a lot of challenges in a reservoir this size, at times with visibility," he added, as reported by CBS 2 News in Los Angeles. "I don't have details yet as to the depth of the area where the boat was found or what conditions they're encountering out there."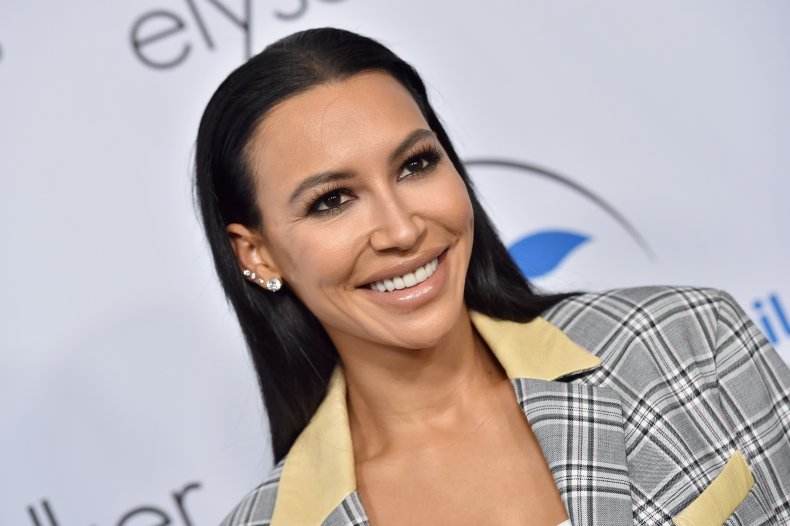 A dive team and air unit were deployed, shortly after Rivera's disappearance. The dive team paused their search on late Wednesday night, but were planning to resume on Thursday morning.
"The missing person at Lake Puru [sic] has been identified as Naya Rivera, 33, of Los Angeles. SAR Operation will continue at first light," the Ventura County Sheriff's Department wrote in a tweet, showing a helicopter flying over the lake where Rivera went missing.
From 2009 to 2015, Rivera portrayed Santana, a cheerleader, on the show Glee, which aired on Fox.
Newsweek reached out to the Ventura County Sheriff's Department for further comment, but did not receive a response in time for publication.