'Missing' Columbia Student Speaks About 'Plotting My Escape'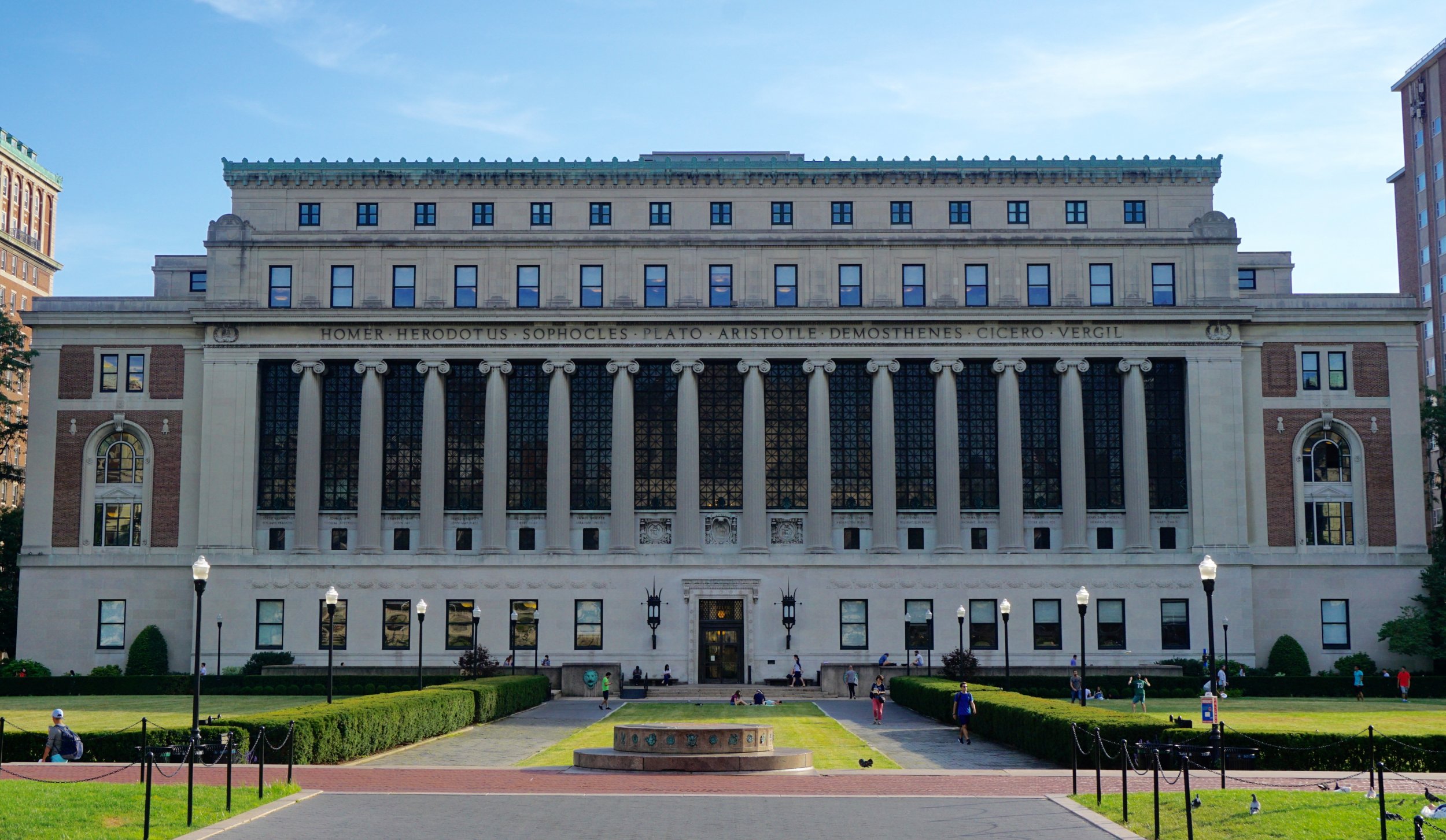 The Columbia University student who was reported missing earlier this month, and who was later found living off the grid in Brooklyn, spoke to the New York Post about her "escape."
"I was living two lives at once, and it was so surreal," Nayla Kidd, 19, said in the article published Sunday.
The Twitter account Finding Nayla first posted a missing person flier on May 12, and Columbia said on May 13 it was looking for Kidd after her mother hadn't heard from her and she didn't show up for her final exams. Her disappearance made national and international headlines, including in The Washington Post and the United Kingdom's Daily Mail. No one had seen her since May 5.
Days later, on May 16, police located Kidd and reunited her with her mother. She was living in the East Williamsburg section of Brooklyn, far away but still just a subway ride from the Ivy League school in uptown Manhattan.
"I was almost finished with my sophomore year at the Columbia University School of Engineering and Applied Science when I decided to start my new life," Kidd said to the Post. "I needed a break from my old life of high pressure and unreasonable expectations."
When she had arrived at the prestigious college for freshman year, she said, "I felt really alienated and alone and didn't find Columbia students very welcoming." She said she lost interest in her studies and didn't connect with her teachers. Her grades slipped. She "hated every minute" of her classes and was "waking up every day for months with a feeling of dread and doom."
When a friend told her about "a strange love of walking on dangerous ledges...I started imagining if I would have the guts to walk the line between life and death. The feeling of risk, freedom and fearlessness that she experienced while on the ledge were all things I yearned for."
One day in April, she said, she broke down crying and later started "plotting my escape." She stopped going to classes and secured a $750-a-month room in an apartment near the Morgan subway stop in East Williamsburg, a trendy Bro0klyn neighborhood that still has some of the grit that some say the more popular Williamsburg area nearby has recently lost. Her roommates were artists.
"When I popped out of the Morgan Avenue subway stop, I instantly felt like this was an area I wanted to live in," she said. "Art covers the walls, everyone looks interesting, and there's a fun vibe in the air."
She left Columbia on April 29. Days later, she said, "I started to totally disconnect. I deleted my Facebook profile first, shut down my phone and got a prepaid number, took all the money out of my Chase bank account and opened a new one."
She said that she had given some people her new phone number and that her phone started ringing off the hook. She knew people were looking for her, and she had seen the missing person fliers about her online.
Then, two weeks after she went into hiding, three police officers knocked on her door and told her they had been looking for her. "At that point, I knew I needed to face reality," she said. They reunited her with her mother, who was understanding about what had happened, Kidd said.
Kidd's mother, La Creis Kidd, an associate professor at the University of Louisville, also spoke to the New York Post. "When I was finally reunited with Nayla, it was a bit awkward. How could she just cut me off like that?" she said. "But I told her I love her and I don't care what's going on in her life; she should know she can always talk to me. I'm not angry, but I'm still recovering from such a traumatic experience."
Kidd's mother was not immediately available to speak to Newsweek. Another family member declined to comment.
"I've learned a lot from my experience," Nayla Kidd told the Post. "I realize now that I don't need to prove anything to anyone else or myself." She added that she wants to "make and produce music and work on my writing" and "continue my modeling career." She plans to stay in Brooklyn and won't return to school.
Columbia issued a statement following Kidd's discovery that said, "As a university community, we are deeply relieved and gratified that Columbia Engineering student Nayla Kidd has been found and is safe. We thank everyone for their support and efforts in recent days, and especially appreciate the work of the NYPD 26th Precinct." A Columbia spokesman declined to comment further on the case.
Laura Hartless, who works with the National Center for Missing and Exploited Children's Team Hope program, which offers peer support to families of runaways, says she worries that the media's portrayal of Kidd as an Ivy Leaguer who ran away to a trendy neighborhood could make people take runaway cases less seriously.
"People don't believe endangered runaways are in danger. They think they're being willful," she says. For parents, that thinking could be a distancing mechanism. "What people do is they look for the differences so they can say it will never happen to them."
Just because Kidd ran away to a trendy neighborhood does not mean she was not in danger, says Hartless, whose daughter was an endangered runaway years ago. "Bad things happen in nice neighborhoods," she says. "She's still susceptible to people she's finding along the way."
Hartless says she also worries that Kidd "only got attention because she was an Ivy League student."
Hartless points out that many cases of missing female college students do not result in such tidy endings. Hannah Graham went missing from the University of Virginia in 2014; her remains were later found, and a man recently pleaded guilty to killing her.
In April, the body of University of Texas at Austin student Haruka Weiser was found after she was reported missing. Indiana University student Lauren Spierer, last seen in June 2011, remains missing.
In 2003, the federal government passed a law raising from 18 to 21 the age at which police must notify the National Crime Information Center about a missing person. The law was named for Suzanne Lyall, who went missing from the State University of New York at Albany in 1998. She is still missing.
"We became aware within the past couple of decades how important it is when a young woman or young student does disappear off of a campus," says Shari Doherty, program director at Child Find of America, a missing children organization. "We do take it more seriously. Just because someone's turned 18 doesn't mean that they're not endangered any longer."