A Nazi concentration camp survivor has reportedly been killed by Russian shelling at his home in Kharkiv, Ukraine.
Boris Romantschenko, 96, survived the Buchenwald, Peenemünde, Dora and Bergen-Belsen concentration camps during World War II.
"Now he has been killed by a bullet that hit his house," the Buchenwald and Mittelbau-Dora Memorials Foundation tweeted, announcing his death.
"He was 96 years old," the foundation said. "We are stunned."
The Buchenwald and Mittelbau-Dora Memorials Foundation said it was told by Romantschenko's relatives that he was killed on March 18 in a bomb blast in his home in Kharkiv—Ukraine's second largest city.
"According to his granddaughter, he lived in a multi-story building, which was hit by a shell. Boris Romantschenko worked intensively on the memory of Nazi crimes and was vice-president of the Buchenwald-Dora International Committee," the post said.
The mayor of Kharkiv said last week that the city has been under constant attack by Russian troops.
Mayor Ihor Terekhov said in a televised interview on March 15 that more than 600 buildings have been destroyed in the city since Russia invaded Ukraine on February 24.
"Schools, nurseries, hospitals, clinics have been destroyed. The Russian army is constantly shelling (us) from the ground and the air," he said.
"He survived four concentration camps and now died in the Russian attack on #Ukraine: mourning for Boris Romantschenko, who has devoted his entire life to the memory of #Buchenwald and #MittelbauDora and the fight for peace in Europe. I am stunned," tweeted German historian and Buchenwald and Mittelbau-Dora Memorials Foundation Director Jens-Christian Wagner.
The foundation, established in 2003, says on its website that its purpose is to "preserve the sites of the crimes as sites of mourning and commemoration," and to "promote education through the research of the respective historical occurrences and their conveyance to the public."
Romantschenko's death comes amid intense shelling in Kharkiv.
The Kharkiv region's emergency service said on March 16 that at least 500 city residents have been killed since Russian President Vladimir Putin launched what he describes as a "special military operation" in February.
Newsweek was unable to independently verify the figures.
Putin, in a televised address on February 24, declared that he intends to "demilitarize" the country, and that his offensive is against Ukrainian "neo-Nazis."
Russia denies targeting civilians and says its forces are targeting only military infrastructure.
The United Nations human rights office estimated on Monday a civilian death toll of at least 925, with 1,496 injuries.
Newsweek has contacted Russia's Ministry of Foreign Affairs for comment.
Follow our live blog for updates on the Russia-Ukraine conflict.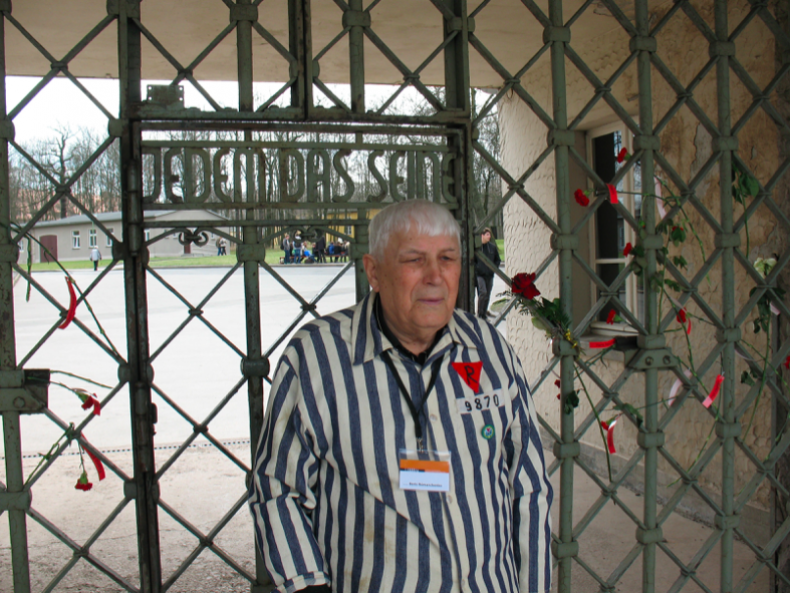 Update 03/21/22, 11:41 a.m. ET: This article was updated with additional background information.