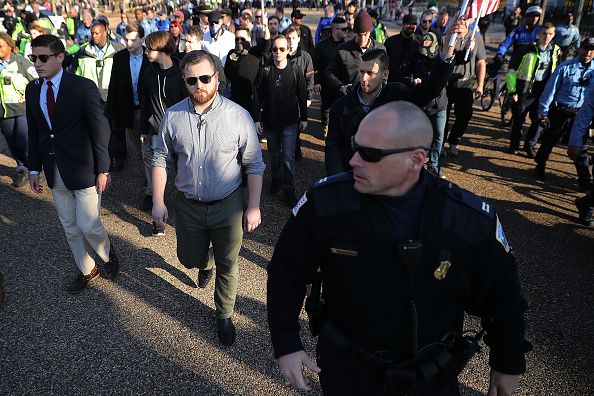 A typo in a Democratic Party tweet has convinced American neo-Nazis that Democrats are part of a conspiracy to ensure Jewish women take over America.
Related: Christian Persecution and Genocide Is Worse Now Than "Any Time in History," Report Says
The tweet, posted by the Democrats' official feed on Sunday, aimed to promote diversity among elected officials by encouraging supporters to elect black, LGTB, Muslim, disabled, Jewish, Latina, millennial, and Asian American women. But the tweet accidentally included Jewish women twice, and it provided fodder for far-right conspiracy theories. The post attracted more than 6,000 comments on Twitter, many pointing out the lack of white women or Christian women on the list, as well as the double mention of Jewish women.
"You can note that they are not trying to elect white women. You also may note that they list 'Jewish women' twice. Apparently, they want double Jewish women," neo-Nazi Andrew Anglin wrote for his racist website the Daily Stormer.
The website is known for its racist diatribes, and Anglin himself is currently facing a lawsuit for harassing a Jewish woman in Montana. Anglin's attorneys have argued that his campaign of online harassment is protected by free speech laws, and in early December they filed a motion to dismiss the case against him. The motion also argued that the neo-Nazi memes and anti-Jewish slurs Anglin uses on the Daily Stormer website do not pose a threat to Jewish people.
The Southern Poverty Law Center is representing the woman, who was targeted by Anglin in a harsh, anti-Semitic trolling campaign after she got into a real estate dispute with the mother of the white supremacist Richard Spencer. Anglin and his backers sent letters to the woman's home, photoshopped pictures of her son to appear as if he were being crushed by "Nazi trucks" and put her face on images of the Nazi death camp Auschwitz, according to the lawsuit.
The woman's attorneys say that Anglin violated a Montana anti-intimidation law.
Anglin is a major voice for America's far-right and has made women and Jews a centerpiece of his racist philosophy. In a blogpost for the racist website The End of Zion, Anglin argues that feminism is also a Jewish conspiracy to destroy women.
"The Jew attacks the core, primal identity of the female, weakening society by disallowing women to be who and what they are: caregivers," he wrote.
"The very core nature of the human female has been obscured and vilified by the Jews who conceived and led this movement, and this has been one of the largest factors contributing to the fallout of Western civilization," he continued.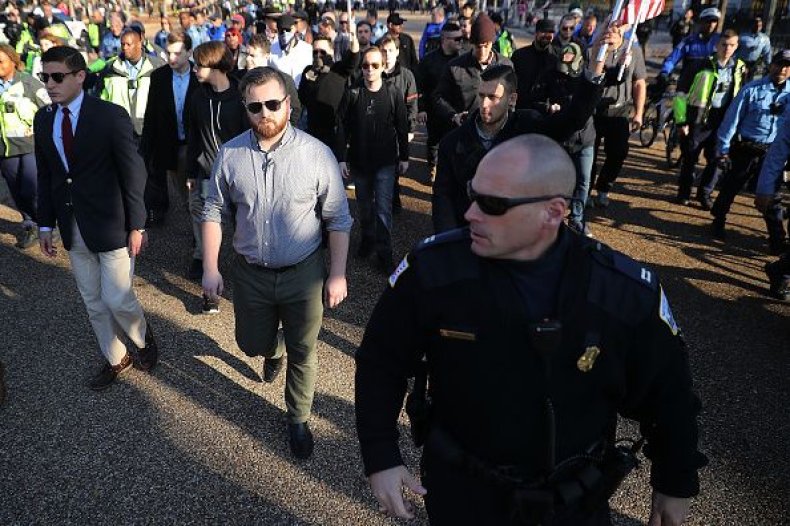 Anglin has also written that supporters should "put your entire heart and soul" into supporting President Donald Trump because his election would mean Jews, blacks, and lesbians would leave America.