Nazi-Killing Video Game 'Wolfenstein II' Named One of the Best Games of 2017 with 'Make America Nazi-Free Again' Slogan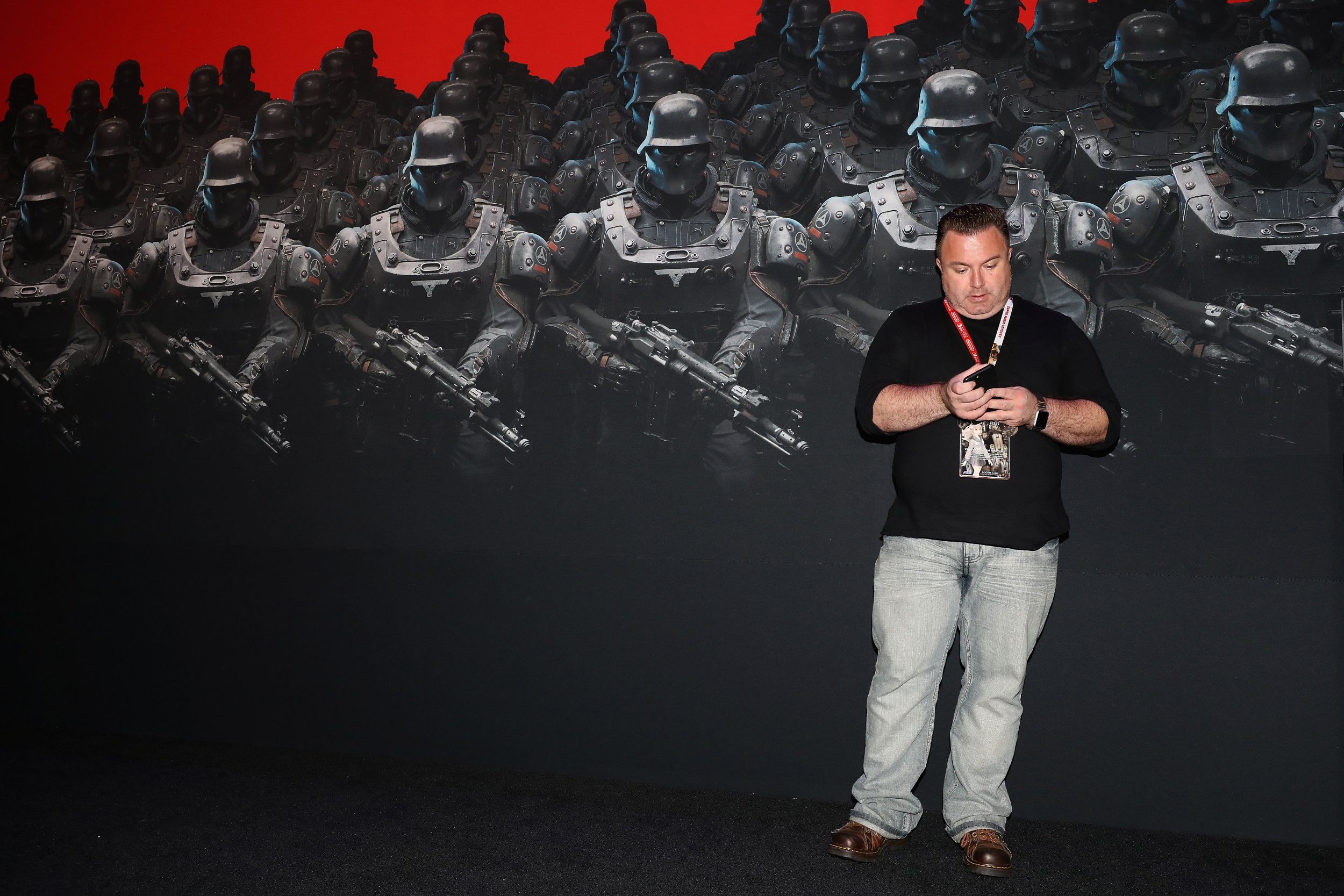 The video game Wolfenstein II: The New Colossus stirred up controversy—like co-opting President Donald Trump's slogan to promote its Nazi-killing theme—but at the end of 2017, it was clear it was also a stellar distraction.
This week, multiple writers at Engadget named Wolfenstein one of the best games this year. Wrote Engadget reporter Timothy J. Seppala, "If Wolfenstein were simply a shooting gallery filled with cardboard cut-out fascists, its catharsis would wear thin after a few minutes. But thanks to impressive characterization and world-building, The New Colossus became one of my favorite games this year."
David Lumb, a contributing editor at the site, named Wolfenstein II his game of the year. The writing wasn't "afraid to pummel our misplaced assumptions about who we think we are."
GamesBeat agreed with Lumb's assessment, awarding Wolfenstein II with their writing of the year honor.
But that's not all. Wolfenstein II's action was appreciated as well, winning the "best shooter" award at IGN's editor's and people's choice categories. Moreover, it was the runner-up to IGN's Xbox game of the year, which gave Cuphead top honors.
And, not for nothing, it also made Newsweek's top 10 list, written by Christina Zhao, who noted "there's just no denying that gruesomely massacring Nazis is extremely satisfying."
But while gamers loved Wolfenstein II, others were not so pleased. Some politicians disliked the game's borrowing of the Trump slogan "Make America Great Again," changed to "Make America Nazi-Free Again."
Bethesda, the game's manufacturer, used a tweet with the phrase, and the hashtag #NoMoreNazis, in their promotional material.
Actual neo-Nazis at The Daily Stormer were irate. Others claimed the game was leaning too far into liberal anger.
Trump's slogan has been borrowed across pop culture, of course, and most reasonable folks would agree that making America Nazi-free is a good thing. But at a time when Nazi slogans are being chanted—including during a march in Charlottesville, Virginia that that turned deadly—references like Wolfenstein's can be confused with political action.
Such controversy is nothing new for Bethesda, but the company denies that their games are politically motivated. "Bethesda doesn't develop games to make specific statements or incite political discussions," Pete Hines, the game's cretaor and Bethesda's vice president of marketing and PR, told Games Industry in October. "It's pure coincidence that Nazis are marching in the streets of America this year," he said. "And it's disturbing that the game can be considered a controversial political statement at all."