Nazi Mask-Wearing Teens Defaced Mosque With Bacon and Allah Graffiti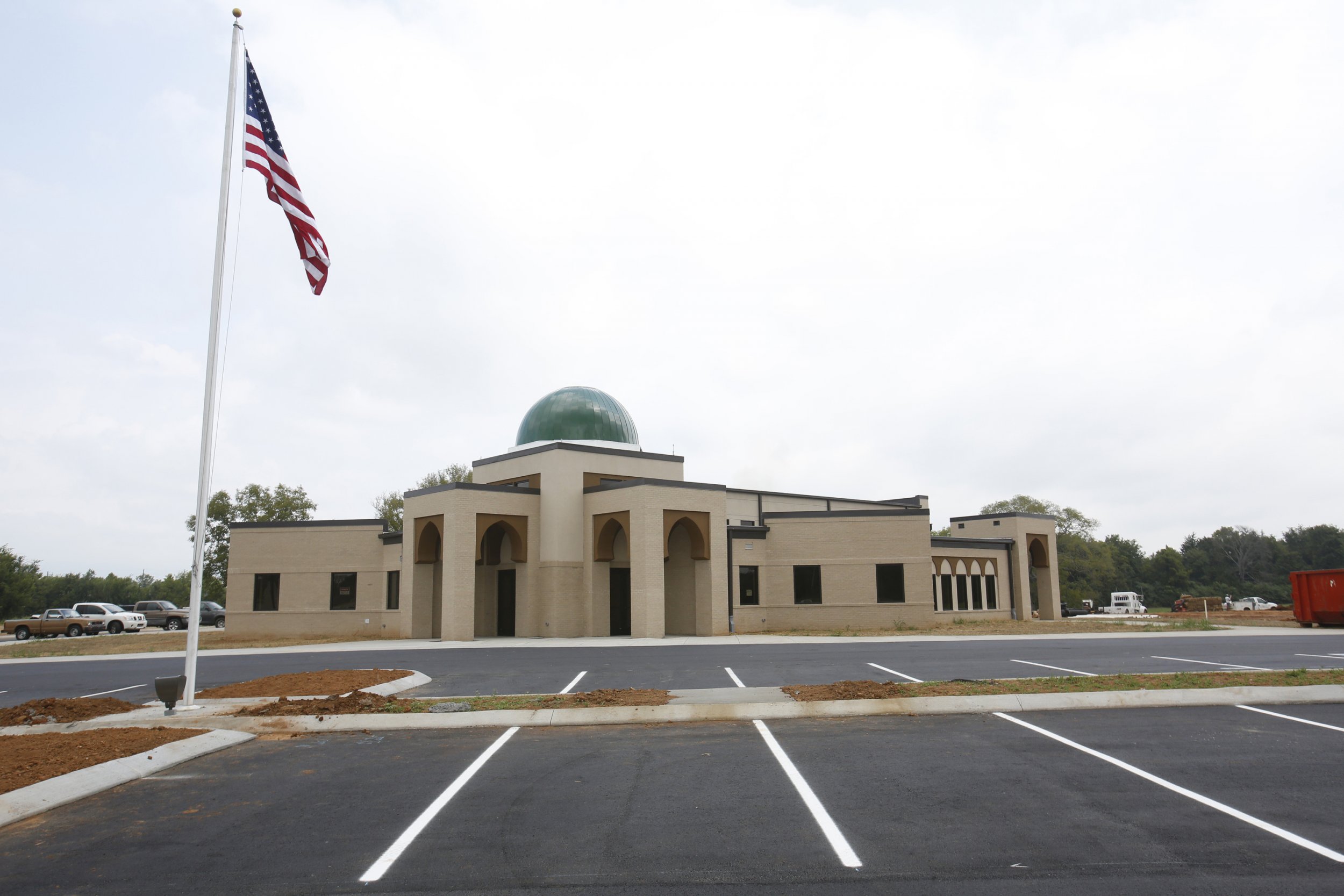 Two teenagers are facing up to a year in prison on charges they vandalized an Islamic center in Tennessee with bacon and anti-Allah graffiti.
Charles Dwight Stout III, 19, and Thomas Avery Gibbs, 18, were indicted this week for conspiring to commit a civil rights violation and committing a civil rights violation for their alleged attack on the Murfreesboro religious center in July, WSMV reports. The charges carry maximum sentences of a year.
Stout was also charged with obstruction of justice earlier this month for deleting photos on his phone of the vandalism. He also allegedly disposed of the clothing he wore on the night of the attack, when he and Gibbs spray-painted insulting references to Allah on the building and placed uncooked bacon near the entrance of the center, police say.
Devout Muslims are forbidden from eating pork.
Stout wore a World War II-era Nazi gas mask during the incident, which was discovered by the Islamic center before morning prayers on July 10. While searching through Stout's phone for the deleted photos of the vandalism, investigators found images of Adolf Hitler and Nazis as well as other anti-Muslim images.
This was not an isolated incident. Muslims have faced rising levels of discrimination since Donald Trump, who has been accused of being Islamophobic, won the presidential election in November.
The number of anti-Muslim hate groups almost tripled after Trump launched his presidential campaign, according to a February 2017 report from the Southern Poverty Law Center.
During the first half of 2017, hate crimes against Muslims rose by 91 percent compared to the same period in 2016, according to a July 2017 report from the Council on American-Islamic Relations.
"The presidential election campaign and the Trump administration have tapped into a seam of bigotry and hate that has resulted in the targeting of American Muslims and other minority groups," said Zainab Arain, who runs the Council's department on monitoring and combating Islamophobia, in the report. "If acts of bias impacting the American Muslim community continue as they have been, 2017 could be one of the worst years ever for such incidents."