Neo-Nazi Aryan Circle Member Admits Using Burning Log to Remove Man's Gang Tattoo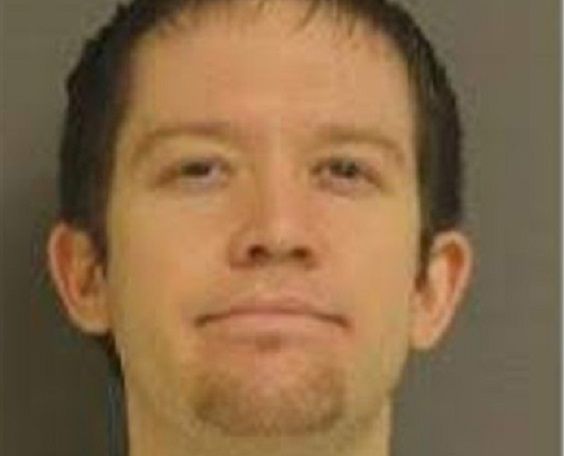 A member of a white supremacist prison gang has pleaded guilty to assaulting a fellow member and using a burning log to remove his Aryan Circle tattoos.
Daniel Jerome, 31, of Wentzville, Missouri, admitted the aggravated assault in aid of racketeering of a fellow Aryan Circle gang member in Jefferson County, Missouri, on November 9, 2013, the Department of Justice said in a statement.
As reported by the St.Louis Post-Dispatch, Jerome and other members of the neo-Nazi gang agreed to meet at George Winter Park in Fenton, Missouri, and set up a bonfire. One of the gang members then directed Jerome and one other person to go pick up the victim, who they believed had switched allegiances to another faction of the Aryan Circle gang.
When the victim arrived with his girlfriend, he sat and drank with the other gang members before being set upon. One man hit him over the head with a log, while the others dragged him to a river's edge and continued to beat him with rocks and sticks.
A burning log was then removed from the bonfire and pressed against the victim's chest in order to remove his gang tattoos, an attack referred to as "patch-burning."
According to the Anti-Defamation League (ADL) the Aryan Circle's most common gang tattoos are known as a shield or patch and consist of a diamond shape with a Swastika, SS logo or their initials inside.
Jerome was one of four men who were indicted last November in connection with the attack, along with Thomas Wilson of Villa Ridge, Missouri, Thomas Tisher of St Louis, Missouri, and Dustin Haney of Hermann, Missouri.
"These four defendants are alleged to have brutally assaulted their victim in order to establish or maintain their own status in the Aryan Circle gang," Assistant Attorney General Benczkowski said at the time. "Gangs like the Aryan Circle threaten the safety and security of all Americans, and the Criminal Division will target and aggressively prosecute any individual who commits acts of violence on behalf of a gang."
Jerome is due to be sentenced on August 7 after pleading guilty to the charge. According to Jerome's plea agreement, members and associates of the Aryan Circle gang are required to follow orders from higher-ranking members without question.
As reported in the indictment against the four Aryan Circle members, those who join the prison gang are required to "remain loyal to the AC and were required to immediately report to outside leaders to further the goals of the AC through criminal activity" once they get out of jail.
Beginning life in the Texas prison systems in the mid-1980s, the Aryan Circle has since spread to surrounding areas and communities. The ADL describe the Aryan Circle as the second-largest white supremacist prison gang in Texas and one of the largest such gangs in the whole country.