Man Accused of Giving Nazi Salute, Yelling 'White Power' at Black Children
An Illinois man has been charged with a hate crime after allegedly performing a Nazi salute and yelling "white power" at a woman and her children, two of who are Black.
Justyn Giarraputo, 37, of unincorporated New Lenox, was arrested following an incident at a Walgreens store on Nelson Road at 7:30 p.m. on March 18.
New Lenox Police said a woman was exiting the store at the time and returning to her vehicle with her three children.
Police said the woman approached her car and noticed that Giarraputo was parked next to her.
Giarraputo is then alleged to have struck his chest and extended his arm in a Nazi salute while shouting the white supremacist slogan several times at her and her children.
The woman, who said she was afraid for her safety and that of her children, took a photo of the man's license plate and reported the incident to police.
Officers from the New Lenox Police Department met with Giarraputo at his home on March 19. Following a conversation with investigators, Giarraputo was taken into custody.
Giarraputo was later charged with a felony hate crime and one count of misdemeanor disorderly conduct, police said.
He was taken to the Will County Adult Detention Facility but released on March 20 after posting a $5,000 bail.
The New Lenox Police Department has been contacted for further comment.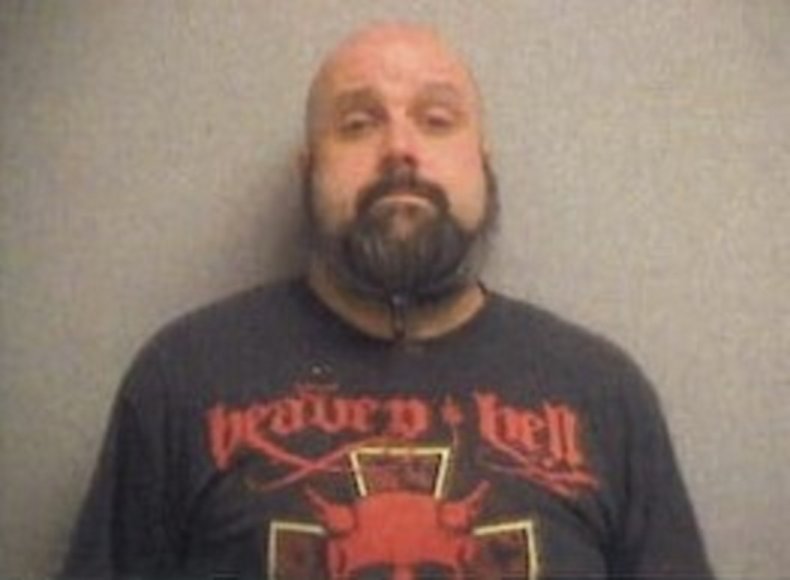 Earlier this month, an Anti-Defamation League (ADL) report said that the amount of white supremacist propaganda being spread in the U.S. had nearly doubled in 2020 compared to 2019.
The report found a total of 5,125 cases of racist, anti-Semitic and other hateful messages reported to the ADL in 2020, nearly twice the 2,724 reported cases in 2019.
The ADL said the election year and the coronavirus pandemic were among the factors that gave white supremacists "additional motivation to spread their hatred" across the country.
The report found at least 30 white supremacist and neo-Nazi groups were responsible for distributing propaganda in 2020, with the Texas-based Patriot Front responsible for 80 percent alone.
"White supremacists dropped more hate propaganda across the U.S. in 2020 than in any of the past four years and such activity is at now historic levels," Jonathan Greenblatt, ADL CEO, told Newsweek.
"In the era of social media, white supremacists plan and amplify their campaigns online, but they still rely on old fashioned tactics to spread their messages of hate, which can range from chest-thumping nationalism to outright bigotry."