A group of Australian soldiers has triggered outrage after video emerged of troops flying a Nazi flag while on duty in Afghanistan.
Although the incident apparently took place in 2007, the images only came to public attention after national broadcaster ABC published them this week.
Defense officials have confirmed the veracity of the photos and, along with Prime Minister Malcolm Turnbull, condemned the soldiers' actions.
"The flag was briefly raised above an Australian Army vehicle in Afghanistan in 2007," Vice Chief of Defense, Vice Admiral Ray Griggs said, claiming the item was "destroyed" after a superior officer took notice. "The commander took immediate action to have the offensive flag taken down."
Related: World War I lost submarine uncovered revealing secrets of Australian naval mystery
Griggs did not identify the soldiers responsible for flying the swastika but insisted that all staff involved "were immediately cautioned at the time and subsequently received further counseling."
A defense official speaking to ABC on the condition of anonymity said the incident was the result of a "twisted joke," rather an attempt to express genuine Nazi sympathies.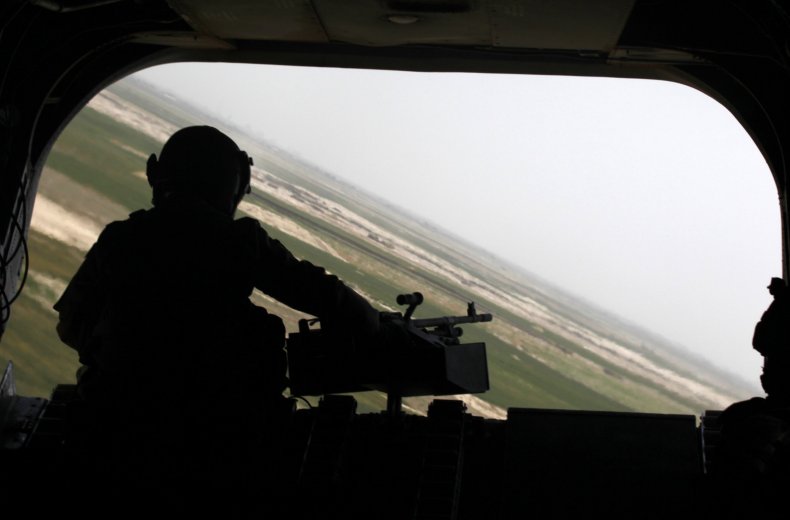 "The flag obviously was removed and the personnel involved were disciplined," Prime Minister Turnbull told reporters in the state of Tasmania, however he did not specify how the soldiers were punished, Reuters reported. "It was absolutely wrong and their commanders took action at the time," he added.
The report is the latest in a series of recent scandals involving Australian forces. Recently The Sydney Morning Herald newspaper cited witnesses who accused the Australian military of mistreating and executing prisoners in 2009 and 2012.
Last year, ABC reported alleged misconduct on deployment in Afghanistan, describing the shooting of a local boy and the subsequent cover-up of his death.
Australia has been a strong U.S. military ally, but the actions of Australian forces between 2005 and 2016 is currently under investigation by defense authorities.