Nazis on Gab Social Network Show There Is No Such Thing As a Free Speech Internet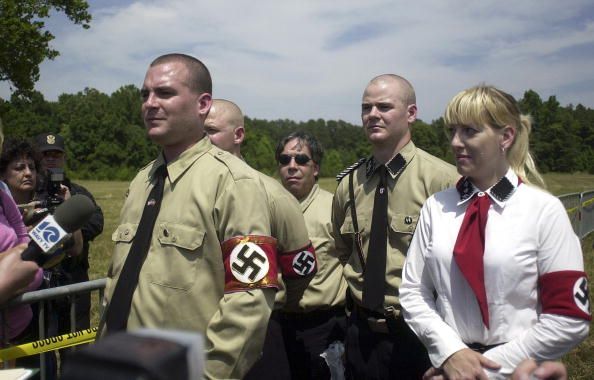 If you're not already familiar with Gab, the frog-branded social networking site that briefly faced extinction this week after an infamous neo-Nazi twitter troll named Weev issued a threatening and virulently anti-Semitic post, give it a scan: It won't take more than a minute to find language calling for the "eradication" of Jews or suggesting that "n-----s must be put back in their place."
"Jews have cornered the whole Internet," Weev wrote. "And I think the only way we'll have any freedom of speech here is if someone teaches them a lesson."
He went on to reference Timothy McVeigh, who killed 168 people and injured over 600 more after detonating a truck bomb in front of the Alfred P. Murrah building in Oklahoma City in 1995.
Asia Registry, Gab's host up until Tuesday of this week, threatened to give the social network the boot over the post, and Weev, who had amassed a large following on the site, was banned from it, causing outrage among his fans. (Gab has since found a new host, which it refuses to name.) Gab's mission, according to 27-year-old Chief Operating Officer Utsav Sanduja, is promoting free speech, but some of its user base is now voicing doubts over whether the promise is real.
The conflict over Gab's credibility as a "free speech" website highlights the struggle companies are experiencing during an era where online voices promoting hate speech and sometimes violence are growing louder.
Gab was first created in August 2016 in response to criticism over another website: Twitter. That summer, in the heat of the contentious presidential campaign, a flurry of Twitter users were permanently banned for violating the site's "hateful conduct" policy. Most of them, like conservative media personality Milo Yiannopoulos, who was accused of instigating a vitriolic swell of racist and misogynistic trolling against actress Leslie Jones, were vocal supporters of then-candidate Donald Trump. Gab entered the scene promising a fresh approach.
The 280,000 mostly young, so-called "alt-right" provocateurs currently on Gab represents just a blip against the hundreds of millions of users currently on Twitter, but they are well-versed in the language of trolling, which means that they delight in the prospect of disrupting the best-laid plans of Internet gatekeepers—even those like Sanduja who claim to be sympathetic to their reactionary cause.
It's fairly easy to see why Weev's post violated Gab's policy against threats and terrorism, which states that its users are "prohibited from calling for the acts of violence against others," but Newsweek found numerous other examples of posts on Gab threatening Jews and other minorities lingering on the site this week, untouched. One of them called for blacks and Jews to be shipped out of the country and was accompanied by the infamous photo of Thomas Shipp and Abram Smith being lynched in Marion, Indiana in 1930. Another suggested that n------s "have become uppity and must be put in their place," accompanied with a GIF from a scene in the 2013 film 12 Years a Slave.
Sanduja acknowledges to Newsweek that the threat of losing the site's domain played a role in banning Weev, but he also claims that he received complaints from individual users of the site.
"We had several users in the community point out [Weev's post] to us and within 24 hours we took it down," Sanduja tells Newsweek.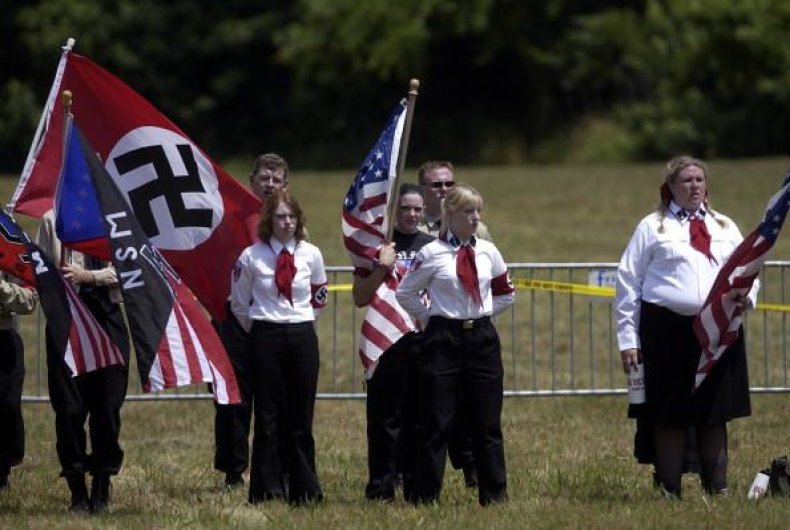 Weev had also been warned three times about the language he used on Gab prior to getting the boot, according to Sanduja's account.
Weev, for his part, portrays the site's free speech promise as being a cynical ploy to raise money, in a post on his personal website called "Open Letter to Gab Investors." Never one to miss an opportunity to sprinkle in a little racism, the self-described political refugee (the Southern Poverty Law Center believes he's hiding out in the Ukraine), calls Sanduja a "scheming Indian" in one line.
"[Gab CEO Andrew] Torba and his Asian friends just took you for a ride," Weev muses in his post. "He never intended to give you free speech."
Some Gab users have sided with Weev, and a steady stream of vitriol has been directed at Torba and Sanduja. In Sanduja's case, much of the commentary focuses on his race, with some users calling him a "Paki." (He's the son of Indian immigrants.)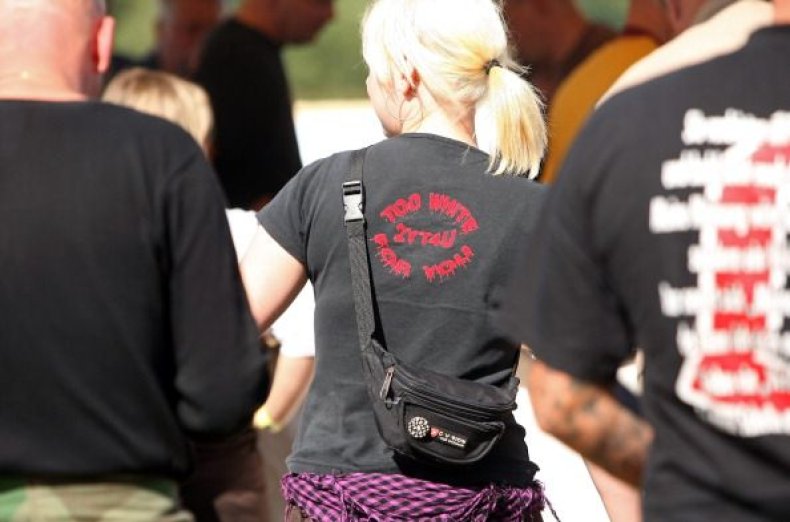 Danny O'Brien, an activist for online free speech and privacy who works for Electronic Frontier Foundation (EFF), a non-profit digital rights group, notes that only a few hundred companies offer the service of hosting a domain, meaning that if a company like Gab becomes too toxic for that group, it runs the risk of becoming non-existent altogether.
"The issue is not 'we won't let this person into our home,'" O'Brien says of the threat of losing a host. "It's more 'we won't offer you electricity or plumbing,' the things that run your house in the first place."
O'Brien notes that the pressure to eliminate hosting for sites is coming from specifically "people who are closely monitoring the political situation in the U.S." and reacting to it, rather than a broader consideration of what constitutes a danger around the world.
"What if Myanmar demands that Muslim sentiment is removed from the web or Russia demands that pro-Ukrainian sentiment is removed?" O'Brien says. "I don't feel confident that this phenomenon is going to go in a direction that [critics of Nazism] want."
Another example of the threat of losing hosting is the phenomenon of the cartoonishly racist and anti-Semitic website Daily Stormer, which has struggled to stay online after GoDaddy and then Google rejected it following a post mocking the death of Heather Heyer, the activist who was killed during the protests at Charlottesville, Virginia, last month. (Daily Stormer has since been resuscitated by an Iceland-based domain, a country with some of the strongest free speech protection in the world.)
Gab has had its own problems with Google: they were removed from the tech giant's app store for violating the company's policies against hate speech.
The Southern Poverty Law Center (SPLC), which is in the business of advocating for civil rights, notes that content posted by Weev and others can have real consequences that people should take seriously.
"Charleston church shooter Dylann Roof, and Thomas Mair, the killer of British MP Jo Cox, were both avid Daily Stormer readers," Heidi Beirich, a spokesperson for SPLC, tells Newsweek.
Andrew Anglin, Daily Stormer's editor, frequently claims to be non-violent, but also posts images that flirt with inciting violence against Jews and other groups, Beirich notes. (Anglin posted on Gab after Weev's banning, criticizing the site's decision, and asking whether or not he was allowed to call Anders Breivik and Timothy McVeigh "saints.")
"From our perspective, these memes [posted by neo-Nazis like Anglin] are dangerous and they inspire violence," Beirich tells Newsweek. "So to that end, we'd rather have them on sites like Gab where they reach a smaller audience than they would on Twitter."