New French National Front Leader Questioned Holocaust Gas Chambers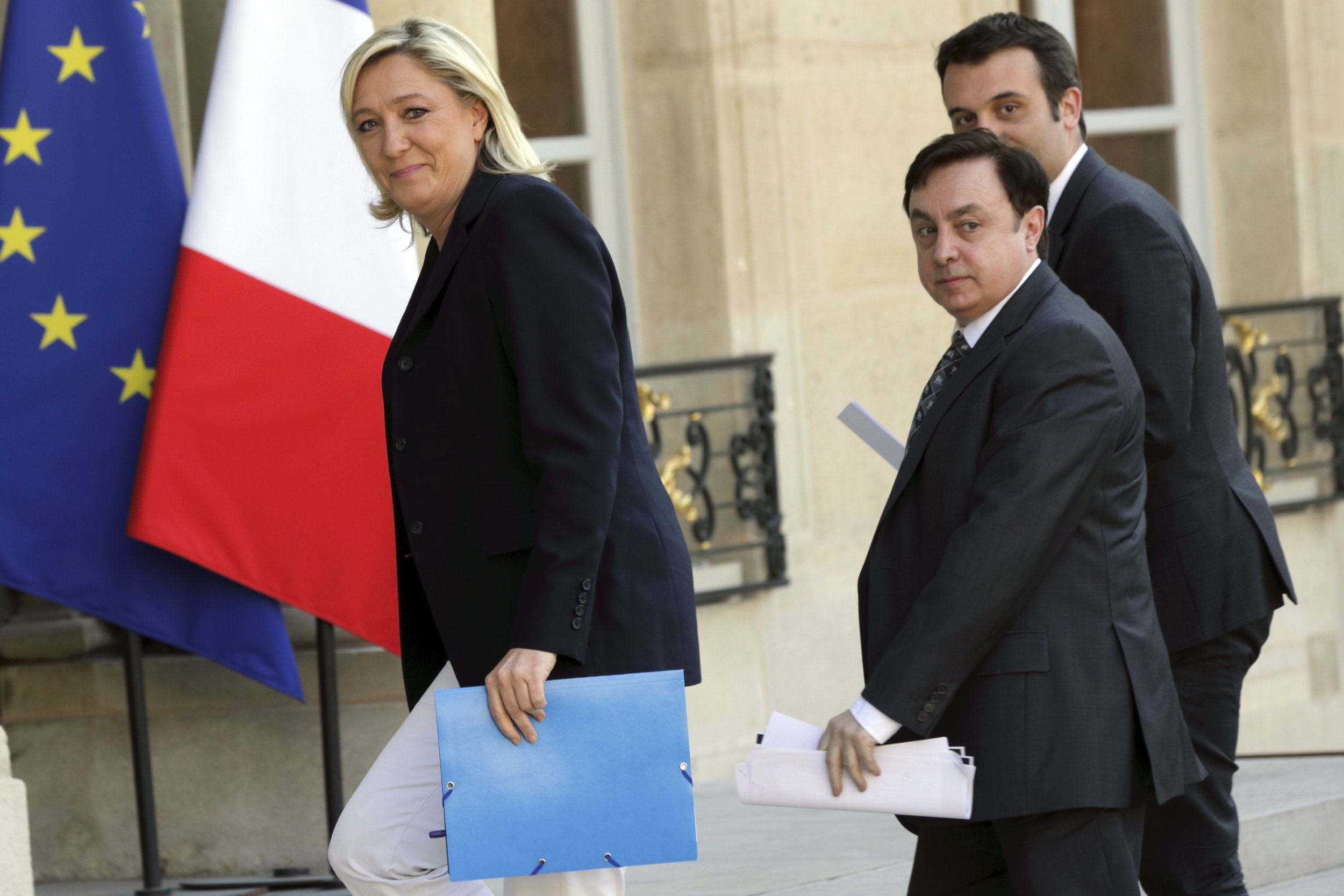 Marine Le Pen's replacement as leader of the far-right French National Front party questioned aspects of the holocaust in an interview, according to reports.
Jean-François Jalkh, who replaced Le Pen when she stepped down this week to focus on the upcoming presidential election, discussed the work of Holocaust denier Robert Faurisson and the "problem" of gas chambers in an April 2000 interview with academic Magali Boumaza.
"I think we should be able to discuss this," Jalkh said in remarks unearthed by political journalist Laurent de Boissieu.
Jalkh went on to say that he thought "from a technical point of view it is impossible" to use Zyklon B, the chemical employed by the Nazis in gas chambers, to carry out mass killings "because it takes several days to decontaminate a room … where Zyklon B was used."
Jalkh has denied making the comments. He told Le Monde : "It's the first time I've heard of this rubbish ... I have no memory of this. I may have given an interview but these are not my preferred subjects."
Le Pen's campaign manager David Rachline also denied that Jalkh made the remarks in an interview with BFMTV.
As party leader since 2011, Le Pen has sought to moderate the National Front's image, and distance it from its extreme-right past. These efforts have included expelling her own father, party founder Jean-Marie, after he was censured by a French court for calling the gas chambers a mere "detail" of history.
Now fighting her centrist rival Emmanuel Macron in the second round of the presidential election set for May 7, this revelation will be an unwelcome distraction for Le Pen; she had hoped to set herself apart from the party to appeal to a wider voter base.