Video of Woman Berating Eatery Staff Over Vaccine Mandate Viewed 160K Times
A video that shows an influencer recording herself while berating restaurant workers who asked to see proof of her vaccination against COVID-19 has been viewed nearly more than 160,000 times.
In the video, influencer Morgan Ariel of One God says she "is literally shaking right now" after employees at Hampton Social in South Barrington, Illinois—located outside of Chicago—asked her to show proof that she was vaccinated.
"They just discriminated against me and told me that I'm not allowed to sit down and eat food because I don't have a vaccine card," she said. "I'm just beside myself at the fact that these people right here can say that it's not discrimination."
"I'm just trying to do my job," an employee responds.
Ariel responds: "You're trying to do your job. Everybody's trying to do their job. Do you understand what happened in the 1940s in Nazi Germany when people had to pull out cards there?"
Many anti-mandate activists have compared vaccine and mask mandates to Nazi Germany, but the comparisons have widely been called offensive.
The employee tells her that she is also "not happy about this" and goes to get the restaurant's manager, while the influencer pledges to put it "on blast." Another employee tells her that if she has an issue with the policy, she should take it up with lawmakers.
"This is absolutely ridiculous. And to say that it's not discrimination is even more ridiculous," she said.
She continues to slam the employees by yelling, "Nazis! Nazis! Sheep! Losers!"
Social media users backed the employees, with many praising the way they handled the situation.
"Stop. Harassing. Workers. Just. Trying. To. Do. Their. Jobs. They aren't paid enough to deal with your selfish, entitled, moronic a**," wrote screenwriter Randi Mayem Singer.
"My woman comparing vaccine card/public health requirements to Nazi Germany is ridiculous. If she didn't wear shoes or wear a shirt, she'd be asked to leave too. It's not discrimination against her...it's maintaining public health during the pandemic. That's the local law," wrote @JackGYoung.
The Hampton Social has required customers to be vaccinated since January 3.
"The Hampton Social & Parker Hospitality values respect and care. We want to ensure that our guests and team members always feel safe when choosing us for their next experience. With that in mind, as of Jan. 3rd, we will be complying with Cook County's most recent health and safety guidelines," their website reads.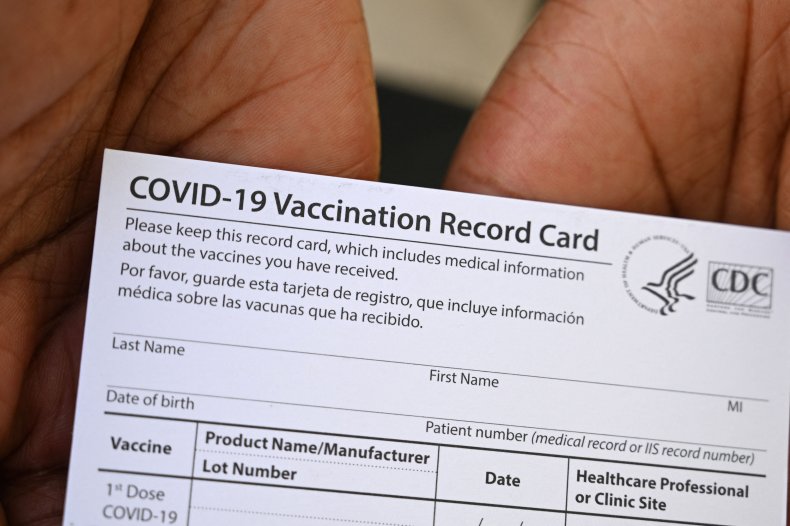 Meanwhile, the City of Chicago and Cook County, where the restaurant is located, plan to end their vaccine and mask mandates by the end of the month if the metrics allow.
Newsweek reached out to Ariel and The Hampton Social for comment Saturday evening. This story will be updated with any response.