'NBA 2K19' 2KTV Episode 18 Answers, Rewards & Free VC
NBA 2K19 has a new episode of 2KTV, which means more chances to get free VC and MyTeam rewards. To make sure you get the most bang for your buck, here are the trivia questions and their associated answers.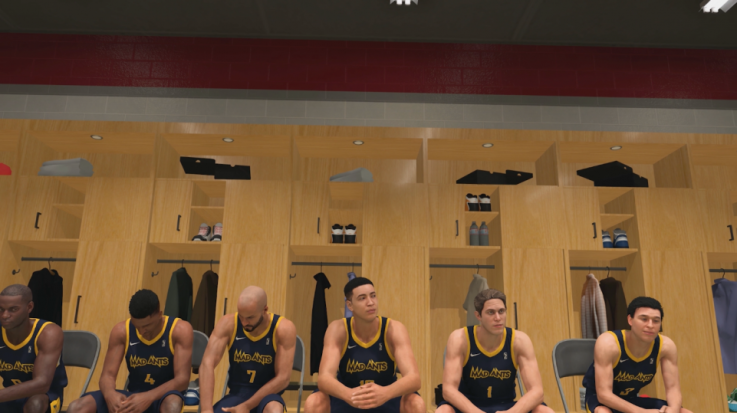 While they are listed in a specific order below, note that these questions can occasionally be randomized. As such we've included each full question so you're better able to keep track.
What are you looking forward to? - Any answer [50 VC]
In MyCareer, which team traded you to Fort Wayne? - South Bay Lakers [2KTV clothing item]
In MyCareer, who was your college teammate? - Corey Harris [100 VC]
Which character did your MyPlayer set off fireworks with? - Howie Carter [100 VC]
Which team did you join? - Any answer [50 VC]
Who would you rather have in your crew? - Any answer [50 VC]
What do you usually do after setting a screen? - Any answer [50 VC]
How many HOF Badges does Pink Diamond Signature Limited Gilbert Arenas have? - 11 [100 VC]
Which mode do you prefer for earning Tokens? - Any answer [50 VC]
Which former player had the first Signature Series? - Kareem Abdul-Jabbar [100 VC]
What is your Top Play? - Any answer [50 VC]
What is your favorite kind of Top Play? - Any answer [50 VC]
This week's episode of 2KTV focuses on the development of the game's MyCareer mode and includes several interviews with key actors about the complexities of the motion capture process. As most who've played NBA 2K19 will likely know, this year's MyCareer focuses on the story of an underrated player named AI who works his way up from the Chinese League, to the South Bay Lakers and to the Fort Wayne Mad Ants. After proving himself in the G-League, AI is drafted to an NBA team of the player's choosing.
While there are quite a few ways to earn free VC by playing 2K19, getting these trivia answers correct is probably one of the easiest methods to quickly accumulate currency. You won't get a ton of it by playing through a single episode, but the totals stack up to a pretty healthy purse by the end of the month if you manage to nail each question every week. Luckily, for episode 18, we've got you covered.
NBA 2K19 is available now on Xbox One, PS4, Switch and PC. The 2KTV answers should be the same across all platforms.
Were you able to score some free VC by getting these trivia answers correct? What are your thoughts on NBA 2K19's MyCareer mode? Tell us in the comments section!