'NBA 2K19' PS4 Review: It's a Great Game Killed by VC Microtransactions
7.5/10 (PS4)
NBA 2K19 benefits from being part of a mega-successful basketball franchise that has little competition. That's both good and bad. While its base gameplay continues to set the standard for simulation sports, everything underneath the bright lights of competition feels like a bit of a wash.
Putting You In Control of the NBA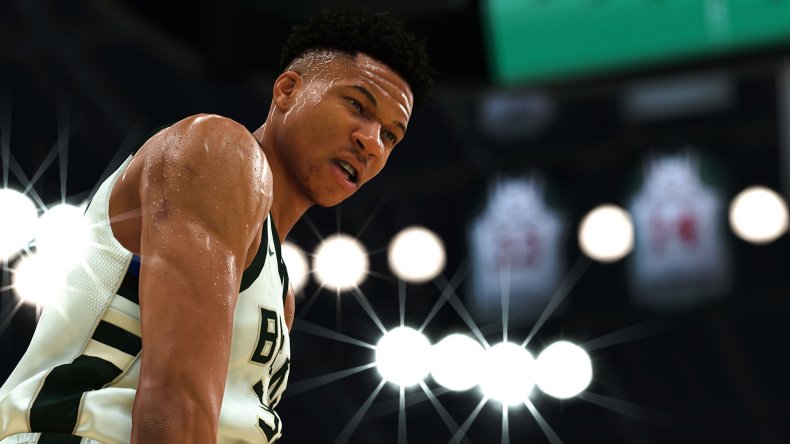 There's absolutely no mistaking the immense amount of effort that goes into making NBA 2K19's basketball gameplay shine. The development team at Visual Concepts has once again done a stellar job making the league's biggest stars look and play just like they do on a live broadcast. A few missing tattoos or incorrect hairstyles aside, each of the athletes has their own animations, skill sets and stats that determine how they perform in specific situations. Steph Curry will be most inclined to hit a three-pointer even when confronted by elite defenders, and Anthony Davis will be there to throw up a solid block when you need him.
Below that solid foundation, NBA 2K19's biggest gameplay changes revolve around blow-bys, defense and layups. It's no longer possible to sprint to the basket for guaranteed buckets, bringing a new level of depth to off-the-ball mechanics. You have to master the guarding stick controls while also paying greater attention to opposition defense when the rock is in your hands. Just like the new shot meter, there's a slight learning curve to figuring it out. Once you do, there's no question it feels like a better experience.
Simply put, almost everything about NBA 2K19's basketball feels right. Yes, there are some minor AI glitches every now and again, but Visual Concepts' effort and passion for the sport is seen on every inch of the court. Presentation feels broadcast-quality, and the games play up to that standard. NBA 2K19 is a truly commendable achievement of real-world sports done right.
MyCareer MIcrotransaction Hell
For MyCareer mode specifically, NBA 2K19 places lots of emphasis on its Prelude storyline that lasts about six hours. The narrative begins with a player-created baller named AI who's skilled in his own right but lags behind his old college teammate, Corey Harris. Instead of making it to the big leagues, AI's games begin in the Chinese League with fully-voiced Chinese Commentary tracks that pull you into the action.
Have a few solid performances in China and you'll work your way up to the Fort Wayne Mad Ants, a G-League team full of interesting personalities. This year 2K added true Hollywood talents like Haley Joel Osment, Rob Huebel and Ginger Gonzaga to the cast, and the performances are better for it. Osment in particular does a solid job as your wise-cracking former social media manager who provides just enough tension to drive the Rocky-inspired comeback arc.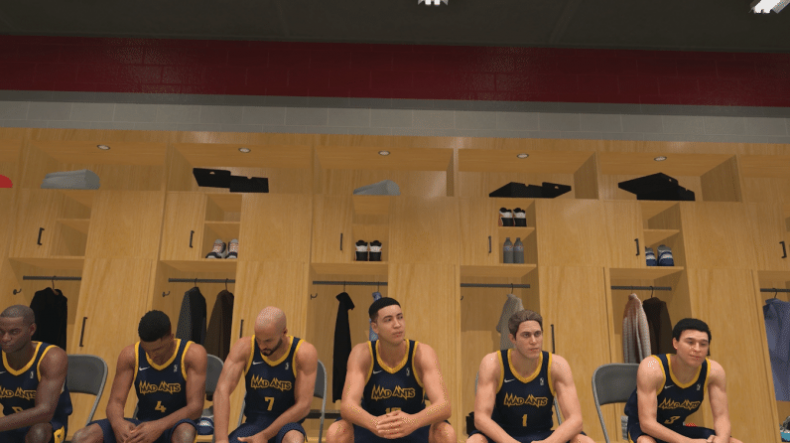 While MyCareer's refocused Prelude is largely a success, almost everything beyond that is pure frustration. Just like last year's game, NBA 2K19's MyCareer progression system is entirely tied to the VC Virtual Currency system that extends across MyPark, Pro-Am and standard NBA matches for cosmetics and player stats alike. In short, you need an absolutely insane amount of VC to experience what MyCareer has to offer, and the game withholds it in hopes that you'll pay an ungodly amount of real-world money for VC packs.
When you start NBA 2K19's MyCareer mode, your stats are so low it feels like your player can barely make a basket. Match those newbies against skilled online opponents with objectively better stats, and you feel immediately forced to spend money. It's a concept that feels designed to make you lose in ways that are only slightly tolerable in the free-to-play mobile market. Make no mistake about it: NBA 2K19 is pay-to-win, and casual fans will feel gross after interacting with it for too long.
Especially since our review of NBA 2K18 complained about this exact same problem last year, it's doubly frustrating to see it crop up again. There are decent improvements in MyCareer, like the redesigned Neighborhood and entertaining Under Armour trampoline cages, but you'll be too consumed by the VC grind to appreciate any of it.
MyTeam New Mode Madness
Given how sick we were of microtransactions in MyCareer we honestly didn't spend too much time in NBA 2K19's MyTeam suite. However, the package that's on show is greatly expanded compared to last year's. You'll still be grinding for card packs, but there are tons of new ways to do it. Triple Threat can be played in offline or online formats, which essentially revolves around beating all NBA teams in three-on-three ball. MyTeam Unlimited, on the other hand, challenges players to win 12 games with less than three losses for high-level rewards. These modes are augmented by an extensive challenge system with daily, weekly and season-wide tasks to engage with.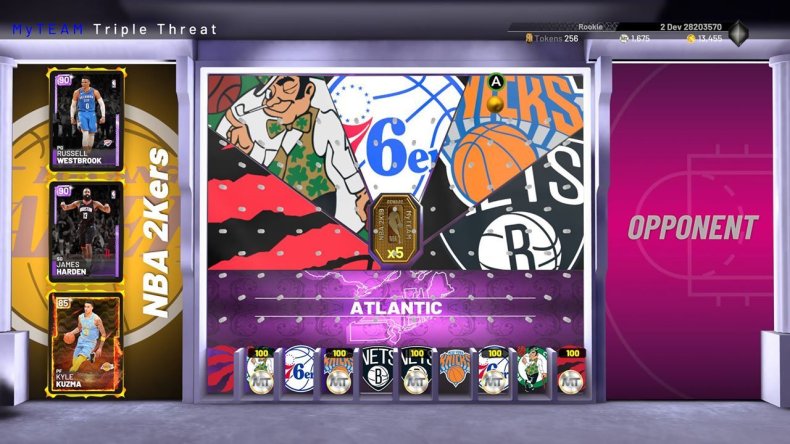 With all of that in mind NBA 2K19's MyTeam mode is porobably the best of all modes when it comes to encouraging players to come back for more. The card-collecting currency game will drive some players mad, but those who've liked it in the past will likely enjoy this iteration. The onslaught of ways to play can be a little daunting to comprehend at first, but once you find a system you like you can stick to it and amass a solid crew. Just be prepared to potentially shell out some extra cash as rarer powerful cards make their debut throughout the season.
MyGM and MyLeague Are a Safe Haven
If you want a mode beyond basic pickup games that doesn't involve any sort of cash grab, NBA 2K19's MyLeague and MyGM suite are a solid, but mostly iterative, outlet. The franchise-focused suite continues the text-based story from last year's game, even though it probably shouldn't have. You'll square off against Sanderson in a quest to build a brand-new expansion team that bests the competition.
That plot sounds OK at face value, but in practice it reads like the most boring string of messages from your work email account. There are also about two hours worth of skippable cutscenes before you start making any real decisions, which makes the cringe-worthy dialogue all the more frustrating. I truly hope that our real-world GMs aren't making middle-school humiliation bets on championships.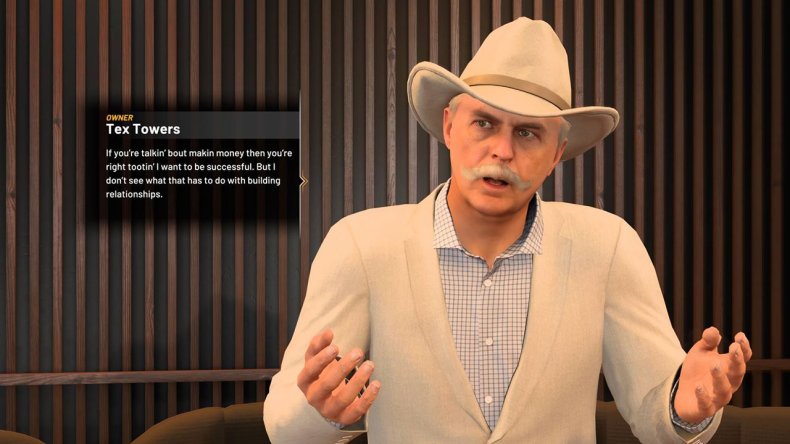 Thankfully, you have the option to completely ignore the story if it's not to your liking. Doing that allows you to truly appreciate the new features the mode has to offer. For the analytical basketball fan, there are new sliders to manage every facet of your game including trades, player development and contracts. Customizing these settings allows you to put the gameplay first without being harassed by your staff. All of this is fully integrated with MyLeague online, which seems like it'd be a lot of fun if you can get a big enough group together.
The Final Word
NBA 2K19 is so full to the brim with content that we couldn't cover some of it in this review. Backed by some of the best NBA sim basketball we've ever seen, the surface of this package is an absolute winner. Unfortunately, its ludicrous reliance on microtransactions for the second year in a row is a total disservice to the unquestionable passion that drives the game's developers and those who play it.

NBA 2K19 is available now on Xbox One, PS4, Switch and PC.
What are your thoughts on NBA 2K19 so far? Which of the new modes is your favorite? Tell us in the comments section!