'NBA 2K19' Soundtrack Released on Spotify With Tracklist Mixed By Travis Scott
NBA 2K19 's soundtrack has been revealed via an Instagram post from Grammy-winning rapper Travis Scott. The album includes nearly 50 tracks from artists like Bruno Mars, Fall Out Boy, Alison Wonderland and PARTYNEXTDOOR. The best part? You can listen to it right now by clicking this link to its dedicated Spotify playlist.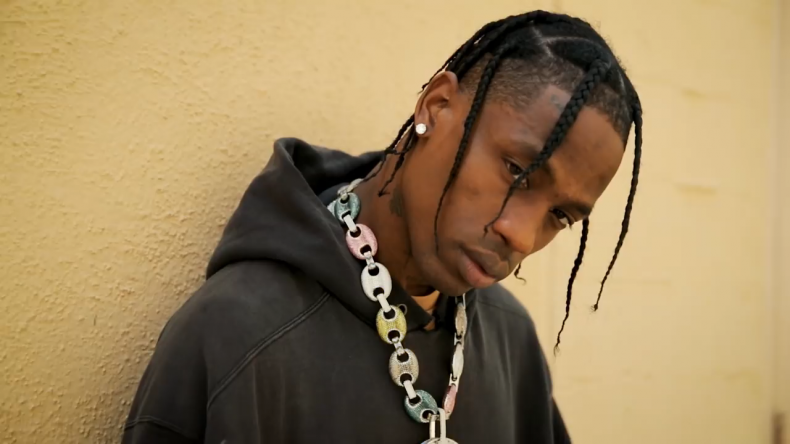 Here's the full list of songs for those without an account.
"Antidote" - Travis Scott
"Cry" Alison Wonderland & Buddy
"The Life" - Angel the God
"Speaking Gently" - BadBadNotGood
"Hands Off My Body" - Ball Park Music
"Driftin'" - Bishop Nehru
"The Last One" - Black Veil Brides
"ZIPPER" - BROCKHAMPTON
"Finesse (Remix)" - Bruno Mars & Cardi B
"NoEyeInTeam" - Childish Major
"Live on Stage" - Live
"Ankle Bully" - Dribble2much
"New Rules" (Remix) - Alison Wonderland
"Swervin" - EMoneyOne11 & Skippa Da Flippa
"The Last of the Real Ones" - Fall Out Boy
"Go Thru Face" - Frisco & Shorty Jme
"Man Now" - G Herbo
"I Can't Hold On" - GTA, Anna Lunoe, Dillon Francis & Wax Motif
"Chanel" - Higher Brothers
"Really Got it" - Jerreau
"Music to My Ears" - Keys N Krates & Tory Lanez
"Dum Surfer" - King Krule
"Game Over" - Lil' Flip
"Wanna Be a Baller" - Lil' Troy
"Sauce It Up" - Lil Uzi Vert
"Fly" - Marshmello & Leah Culver
"Hop Out" - A$AP Twelvyy & A$AP Ferg
"Stir Fry" - Migos
"Sky Walker" - Miguel & Travis Scott
"Still Tippin'" - Mike Jones, Paul Wall & Slim Thug
"Big Tymin" - Nef the Pharaoh
"Damage" - PARTYNEXTDOOR & Halsey
"Hacked My Instagram" - Pierre Bourne
"Rock It" - PRhyme
"Attention" - Rich Brian & Offset
"Mo Bamba" - Sheck Wes
"No Security" - Skepta
"Anti" - SOB X RBE
"Up Right Now" - Supa Bwe & Xavier Omar
"No Escapin' This" - The Beatnuts
"Outstanding" - The Gap Band
"The Mountain" - Three Days Grace
"Mirage" - Toro y Moi
"sweet sweet" - Travis Scott
"A-Team" - Travis Scott
"Dark Knight Dummo" - Trippie Redd & Travis Scott
"Praktice" - Young M.A.
Just like most NBA 2K soundtracks before this one, 2K19's offers a blend that leans heavily on hip-hop mixed with a little rock and EDM. There's plenty of popular licensed content on the tracklist but a small assortment of themed songs provide additional variety. As with any soundtrack, listening to it is better talking about it. Luckily, the whole thing is available for free.
As we inch closer to NBA 2K19's Sept. 11 release date, the floodgates have opened with regard to player ratings, gameplay details and other critical information. Just hours ago, developers detailed the 2K19 MyTeam suite via a post on the game's official Facebook page.
NBA 2K19 comes to Xbox One, PS4, Switch and PC Sept. 11. Those who pre-order the special edition can start playing four days early.
What are your thoughts on the NBA 2K19 soundtrack based on this tracklist? Did Travis Scott bring the right flavor to the game? Tell us in the comments section!