'NBA 2K21' 1.01 VC Glitch - How to Get Free & Fast VC for Your MyPlayer
NBA 2K21 is still all about that VC grind, which means you'll need lots of it if you want to advance your MyCareer agenda on current-gen and next-gen platforms. Luckily, in the hours after launch, fans have already uncovered the game's first working VC glitch that could earn you thousands of free VC in just a few short minutes. Below, we detail how the process works with help from AlmightyDen on YouTube.
NOTE: As with all VC glitches, it's technically possible that using this one flagrantly might wind up getting your MyPlayer or 2K account banned in a temporary or permanent capacity. While most of the time VC glitches just get patched out without penalty, we'd suggest using some restraint when grinding with these steps. We take no responsibility for any bans that may happen as a result of using this glitch. With that disclaimer out of the way, let's get to the steps.
NBA 2K21 Version 1.01 VC glitch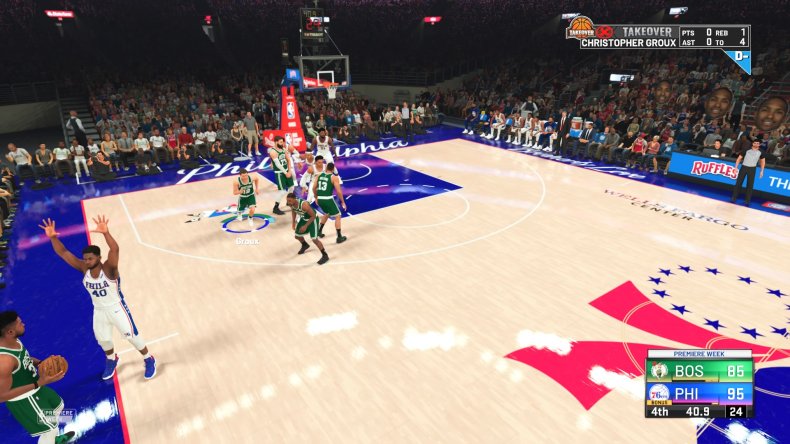 Start a brand-new MyCareer account separate from your main one that you can use as a dummy account.
Get to a point where you can play a competent NBA game with enough play time to accrue a solid amount of VC in an average game. Perform to the very best of your ability until you get to the very end of the fourth quarter, preferably with 30 seconds or less left in the game.
Once you reach that point, press start and quit by selecting "save and quit MyCareer." Confirm by selecting yes.
Once you're back at the main menu, select MyCareer and reload your save. You'll be brought to the end of the fourth quarter where you saved in step 2.
Let the game end as normal. As soon as your final "Fans & Chemistry" appear, close the entire NBA 2K21 app.
When you launch back into the game, you will have received the VC from the finished game with your end-of-fourth-quarter save still intact. Finish the game again, get more VC, close the app and repeat.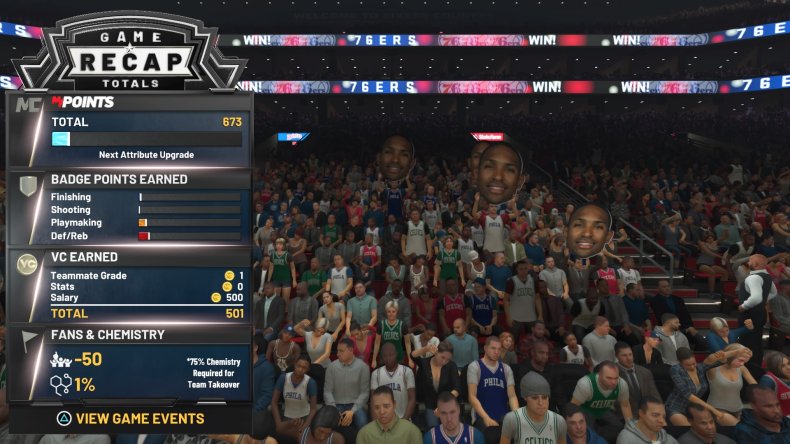 If the timing of closing the app gets to be too stressful or annoying, it is possible to simply delete your save and load it up again.
Xbox: Open the dashboard, select NBA 2K21 and "manage game & add-ons." Scroll down to "saved data" and delete the data with your username from the console. Do not delete the "reserved space" data.
PS4: Press the PS button and go to Settings > Application Saved Data Management > Saved Data in System Storage > Delete > NBA 2K21. Select the newest MyCareer save that pertains to your dummy account and delete it. Make sure you aren't deleting your primary MyCareer by mistake.
We wouldn't recommend deleting any saves unless you're really struggling with the timing, but it can be done that way if you truly want to. The first method listed above is much safer for your progress, so try that first.
That's all you need to know about the latest VC glitch for NBA 2K21.
NBA 2K21 is available now on PS4, Xbox One, Switch, PC and Stadia.
What are your thoughts on this VC glitch for NBA 2K21? Have you been able to grind out lots of VC? Tell us in the comments section!