'NBA 2K21' MyCareer Trailer Reveals 2KBeach Neighborhood & College Teams
NBA 2K21 MyCareer details have officially been revealed alongside a new trailer, and it looks like ballers should prepare themselves for fun in the sun when the game launches next Friday. In the updated story mode players can hone the skills of a created athlete, nicknamed Junior, from high school to pro while digging into meaningful modes that increase your star potential.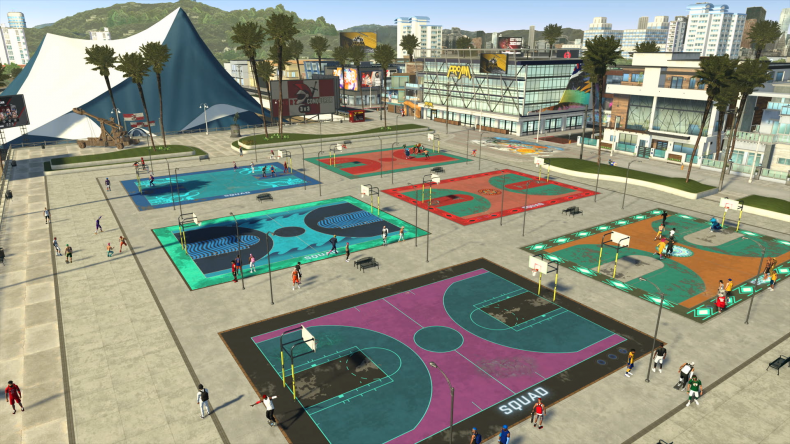 The highlight feature of the trailer, though, is 2KBeach. It's essentially a southern California-inspired coat of paint for the existing urban Neighborhood that acts as a container for all your MyCareer needs. Whether you want to shop for new clothes at SWAGs, aim for some 3v3 thrills at the Park or try your hand at something more official in 5v5 Pro-Am, 2KBeach is where that action happens.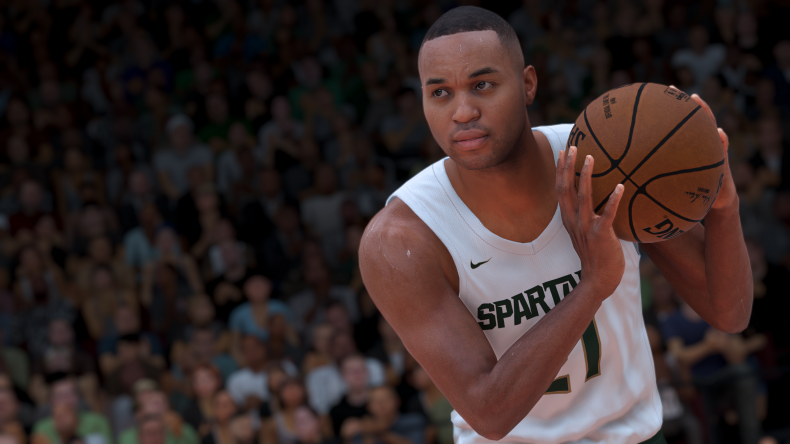 Once the extracurricular activities are over, it's time to head to the in-game training facility where your MyPlayer continues his evolving storyline. In NBA 2K21 the plot begins with Junior getting his feet wet in high school to eventually be drafted by one of 10 officially licensed college teams including Michigan State, UConn, Florida, Gonzaga, Syracuse, Texas Tech, Oklahoma, UCLA, Villanova University and West Virginia. It's there you'll encounter some high-profile mentors played by Grey's Anatomy star Jesse Williams, The Wire's Michael K. Williams and Djimon Hounsou of Blood Diamond. Work your way up through the NBA ranks, and you just might have a brush with 2K21 cover athletes Damian Lillard and Zion Williamson.
As Junior's NBA family expands, he'll also have the opportunity to sign various agents with unique perks. For example, one agent allows MyPlayers to accrue fans even while in Park games. So, especially for those who've played MyCareer before, the choices made throughout the upcoming journey will have more impact than ever before.
The MyCareer suite of NBA 2K21 is just one small slice of a much larger package that includes a totally redesigned MyTeam suite, full WNBA and NBA Seasons as well as MyGM and MyLeague offerings that let players take on team-based decisions from the front office. And for those who prefer a more traditional approach, the usual Play Now mode still exists as an outlet for standard pickup games for any number of current or classic teams.
It's worth noting that, while features like 2KBeach and MyTeam have been revealed for current-gen platforms, the game's developers at Visual Concepts are also hard at work on a unique next-gen experience designed to push systems like PS5 and Xbox Series X to their limits. Officials have been tight lipped with regard to specifics on this build but have said that it will feature new Badges, cross-progression in MyTeam and a renewed WNBA offering. We'll likely learn more about next-gen NBA 2K21 at a later date.
NBA 2K21 is available September 4 on PS4, Xbox One, Switch, PC and Stadia.
What do you think of the NBA 2K21 MyCareer trailer? Which college team will you be drafted by? Tell us in the comments section!