'NBA 2K21' Next-Gen Trailer Shows Off Insane Graphics on PS5, Xbox Series X
NBA 2K21 next-gen gameplay footage has finally arrived, and it looks positively insane. The new trailer features roughly two minutes of action with highly detailed renders of some of the league's top players. From what we can see, when you play the game on your PS5 or Xbox Series X this holiday season, you may not be able to tell the difference between your matches and a real-life NBA broadcast.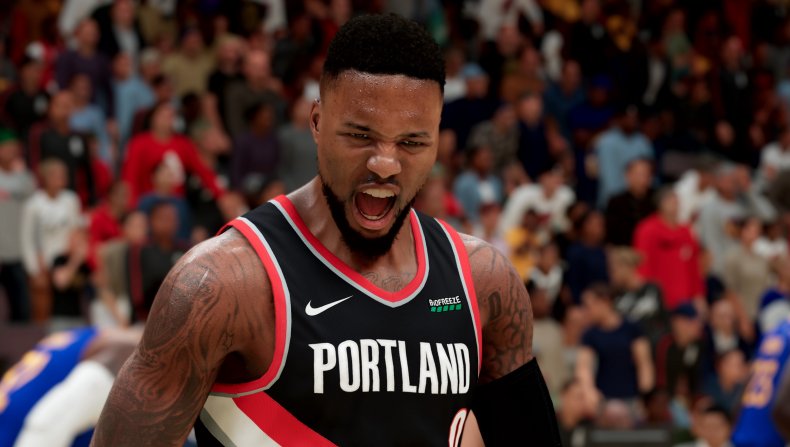 After opening with some insane dunks from cover stars Damian Lillard and Zion Williamson, the clip transitions to a game between the Dallas Mavericks and Golden State Warriors. It might not be the matchup of the century in the real world, but it works as a solid centerpiece to illustrate just how much the next-gen version has improved. As Luka Dončić emerges from the locker room, he's even greeted by a fairly lifelike representation of Mavs owner Mark Cuban. We're not quite sure if all owners will get the same treatment, but the capture looks stunning nonetheless.
If there's one thing that's reconfirmed by this trailer, it's that Visual Concept's trademark attention to detail remains intact. Specifically with regard to the very accurate Steph Curry model showcased later in the trailer, we see the player's unique Curry slide move is present in this game as he heads toward the basket. When not on the ball, he even chews on his mouthguard. After Klay Thompson goes up for a sweet jumper, he gives a sly wink to the camera. All these visual changes are headlined by massive overhauls to lighting, textures and more. While we would like to see a new assistant coach render, not everything can be perfect.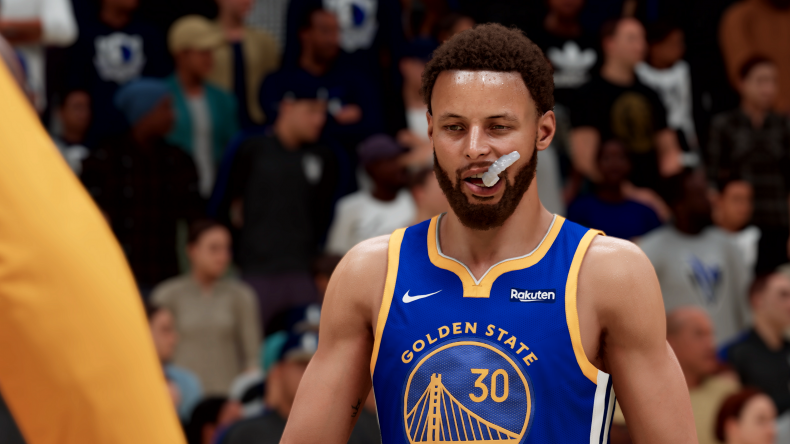 Today's gameplay trailer reveal kicks off the larger hype cycle for the next-gen version of NBA 2K21 that's set to launch alongside PS5 and Xbox Series X/S this November. Starting on Wednesday, fans can expect the first of three Courtside Report blog posts focused on topics like core gameplay, movement, engine improvements and more. Further down the line, it's also suggested that a new MyPlayer Builder and MyCareer experience is about to make its debut. If you've been a little bored by the sameness of the Neighborhood, it sounds like something totally fresh is about to take its place.
Yet, as 2K begins to promote the next-gen build of NBA 2K21, many fans still find the current-gen iteration to be a bit divisive. While it's highly likely that maligned features like shot stick aiming will also be part of the next-gen game, it will be interesting to see just how much, if at all, the shooting model is tweaked. Patches have since improved the situation, but the larger gameplay feel of 2K21 remains far from perfect. That being said, with just about one month until the release of its next-gen counterpart, this trailer certainly offers fans some hope for the future.
NBA 2K21 is available now on PS4, Xbox One, Nintendo Switch and PC. It releases on PS5 November 12 and Xbox Series X/S November 10.
What are your thoughts on the NBA 2K21 next-gen trailer? Will you be buying the game on PS5 or Xbox Series X? Tell us in the comments section!