'NBA 2K21' Next-Gen MyWNBA & The W Revealed - A WNBA MyCareer Mode
NBA 2K21 has already made a splash with its gorgeous next-gen graphics and gameplay tweaks, but the game's WNBA experience just got a whole lot flashier, too. In the latest Courtside Report blog post, the game's developers at Visual concepts unveiled MyWNBA and the W, two facets designed to bring the best parts of the women's league to your big screens this fall.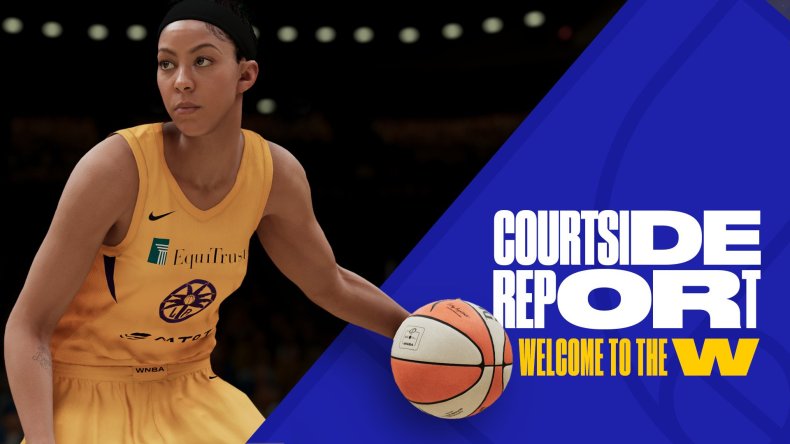 Let's start with MyWNBA: It offers a massive expansion over the WNBA seasons that made their debut last year. Just like its NBA counterpart, this version is fully customizable in terms of seasonal rules, gameplay mechanics and more. Players have the choice of organizing a complete league or just focusing on a single team. You can even advance straight to the playoffs if you choose. Want a more MyGM feel? Turn on some roleplay mechanics to make things interesting. If you find a settings configuration you like, it can be shared with others online.
The real star of the show, however, is The W. While not quite as full-featured as the NBA's MyCareer mode, it has many of the hallmark elements that fans of the experience might expect. Your journey through The W begins by building a MyPlayer that can be outfitted with a pre-made or scanned head. After that, select from well over a dozen archetypes, ranging from two-way playmaker to paint beast. Design your player's body type, wingspan and Takeover, and you've got all you need to make The W your own.
This scenario will likely sound familiar to those who've enjoyed MyCareer in the past, but some might say there are parts of The W that actually sound better than its NBA equivalent. Chief among them is the abandonment of VC-based progression in favor of MyPoints earned entirely through gameplay. Perform well in games, and your stats go up. Athletes must also focus on other tenants like personal popularity, WNBA popularity, wealth and teammate chemistry as well. Improving these aspects offers various perks. Players with high teammate chemistry, for example, can earn a second Takeover. Those with exceptional popularity may unlock additional customization items.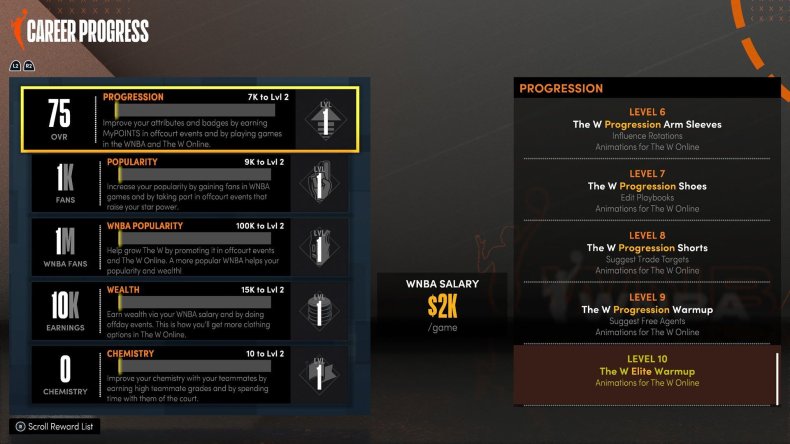 Regardless of expertise, your player's image can be helped along by selecting from a list of five offseason and off-day jobs that complement your court game:
Coach: Gets a boost in progression and team chemistry.
Entrepreneur: Gets a wealth boost.
Global Icon: Boost in WNBA popularity and personal popularity.
Fashion Icon: Boosts personal popularity and wealth.
Influencer: Increases your fan count.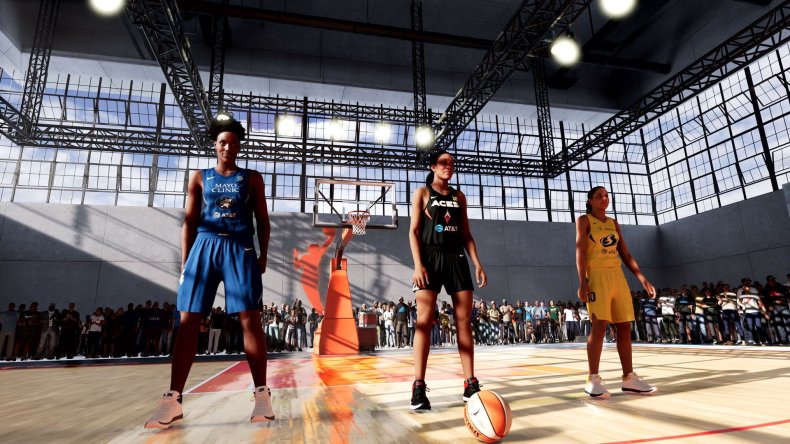 By playing games and leveraging jobs, you can create a WNBA star powerful enough to compete in online and offline matches alike. The W Online makes things competitive with 3v3 streetball on a court designed to show off the most beautiful parts of next-gen hardware. While it's true The W may not have the cinematic story and social hub featured in the NBA's MyCareer mode, it's at least a positive step forward for the WNBA in terms of representation in the world's biggest and best virtual basketball experience.
NBA 2K21 is available now on PS4, Xbox One, Switch, PC and Stadia. The next-gen version arrives on Xbox Series X/S November 10 and PS5 November 12.
What are your thoughts on MyWNBA and The W? Do these new modes get you excited to try NBA 2K21 on next-gen hardware? Tell us in the comments section!