NBA All-Star Game 2019 Live Stream: Rosters, Start Time And How to Watch Team LeBron vs. Team Giannis Online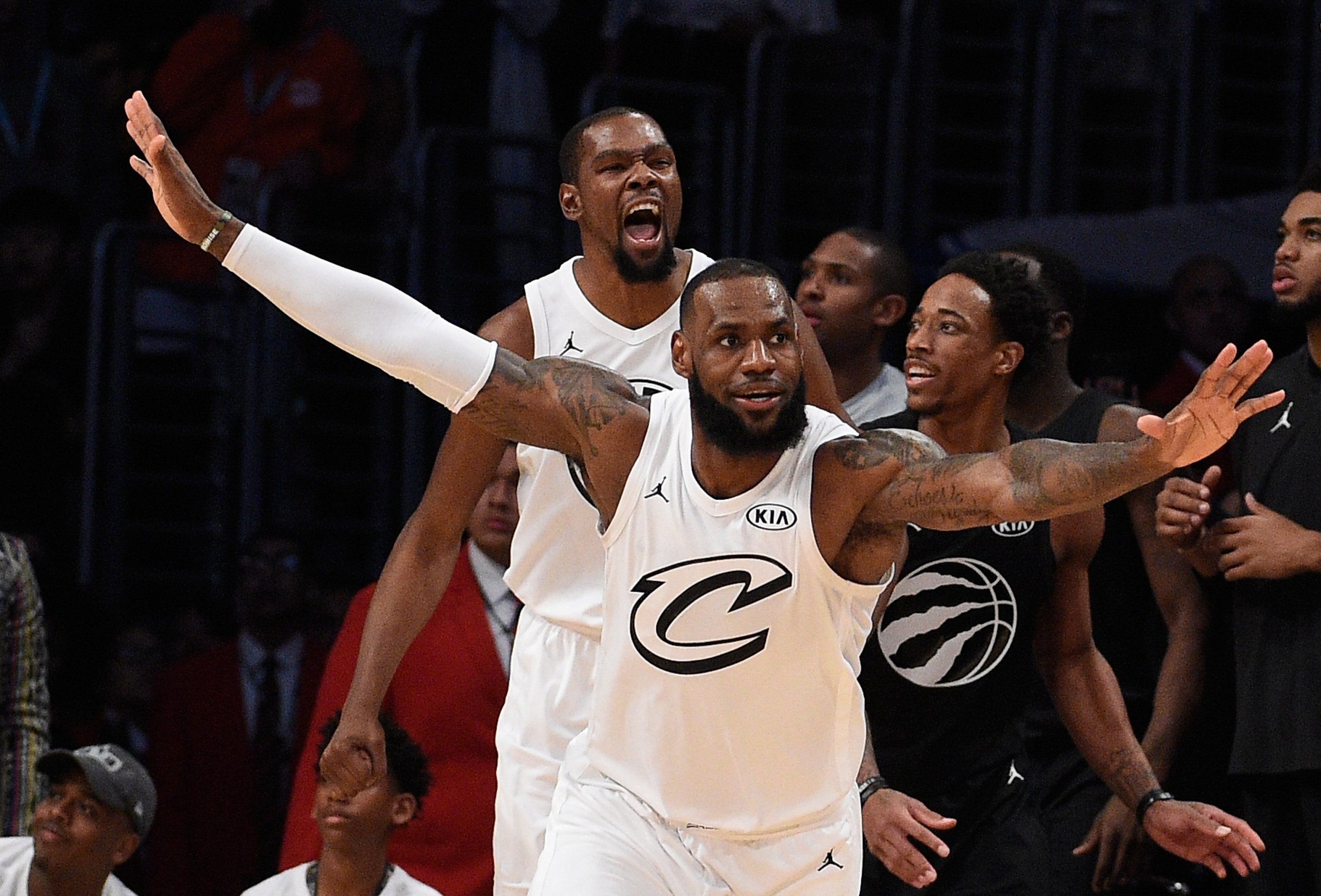 The 68th NBA All-Star Game, which pits Team LeBron against Team Giannis, will take place on February 17. The annual game is heading to Charlotte, North Carolina, in 2019 and will feature several returning All-Star players.
Los Angles Lakers' forward LeBron James, a 15-time All-Star, is returning to lead the Western Conference. Meanwhile, Milwaukee Bucks' forward Giannis Antetounmpo, a three-time All-Star, will lead the Eastern Conference.
When is the All-Star Game?
The 2019 NBA All-Star Game is at 8 p.m. EST on Sunday, February 17, at Spectrum Center in Charlotte, North Carolina.
NBA All-Star Game Rosters?
The Los Angeles Lakers' LeBron James and the Milwaukee Bucks' Giannis Antetokounmpo will lead a roster of 10 players selected by fans, fellow NBA players and a media panel to start at this year's All-Star Game.
James will lead the Western Conference starter pool, along with Stephen Curry, Kevin Durant, Paul George and James Harden. Meanwhile, Antetokounmpo will lead the Eastern Conference starter pool with Joel Embiid, Kyrie Irving, Kawhi Leonard and Kemba Walker.
Fourteen players were also chosen by the NBA's head coaches to serve as reserves for the All-Star Game. That roster includes: LaMarcus Aldridge, Bradley Beal, Anthony Davis, Blake Griffin, Nikola Jokic, Damian Lillard, Kyle Lowry, Khris Middleton, Victor Oladipo, Ben Simmons, Klay Thompson, Karl-Anthony Towns, Nikola Vucevic and Russell Westbrook.
The NBA announced that Dallas Mavericks forward Dirk Nowitzki and Miami Heat guard Dwyane Wade were named by NBA Commissioner Adam Silver as special team roster additions.
How can I watch the NBA All-Star game online?
The game, which begins at 8 p.m. ET will be aired live on TNT and ESPN Radio in the United States. Fans in more than 200 countries and territories will be able to follow the game in more than 40 languages, the NBA said.
To livestream the game, click here.