NBA All-Star Game Halftime Show Live Stream: Channel, How to Watch J. Cole Perform Online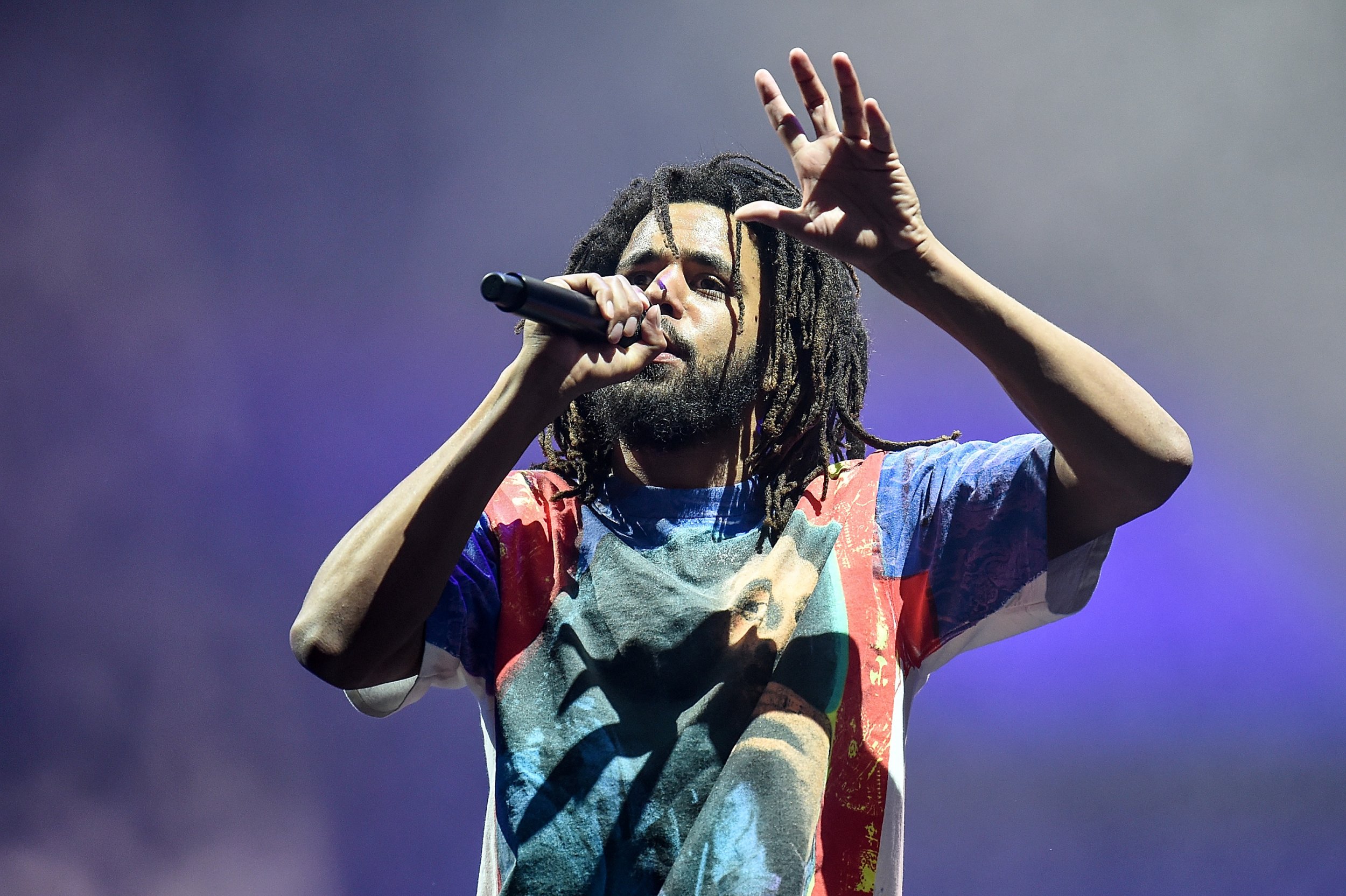 While fantasy sports teams are largely reserved for the internet and video games, each year, basketball fans can watch some of their favorite players from different teams play team up each other in the NBA All-Star game.
At halftime with the players off the court, event attendees must still be entertained, creating the need for a half-time performance. This year's performer at the NBA All-Star game will be Grammy-nominated singer and songwriter J. Cole.
The game is being played at the Spectrum Center in Charlotte, North Carolina, making J. Cole a fitting performer. Although he was born on a military base in Germany, the 34-year-old was raised in Fayetteville, North Carolina, located about 130 miles from Charlotte.
Drawing millions of fans, even if you're not at the game, there are multiple ways to catch his performance.
How to Watch the NBA All-Star Game Halftime Show on Television
TNT and TBS will broadcast the halftime show on its respective channels across the country on Sunday, according to the NBA. Coverage for the game is scheduled to begin at 8:20 p.m. EST and there's no specific start time for the halftime show. Although basketball quarters are only 12 minutes long, The Washington Post reported the average game lasts over two hours and 15 minutes because of pauses, timeouts and other breaks in play.
So, halftime show start time will likely occur sometime between 9 p.m. EST and 9:30 p.m. EST, although no one can say for certain.
How to Live Stream the NBA All-Star Game Halftime Show
TNT has a live stream available on its website, however, users must have access to the network through their television service provider to watch. Viewers who want to access the live stream can go here, click the NBA game when the designated time comes and then sign in to their account. TBS has a similar set up as TNT and viewers who have access to the network with their television service provider can log in to their account to watch online.
Viewers can also watch the game online through fuboTV, which also requires a subscription. However, the streaming service has the option for first-time users to do a trial offer free of charge.
The 68th NBA All-Star game has two teams of five people each. One is being led by Los Angeles Lakers player LeBron James and another by Milwaukee Bucks player Giannis Antetokounmpo. The players were chosen by fans, current NBA players and a media panel.