NBA All-Star Game Odds, Picks & Refresher on the Rules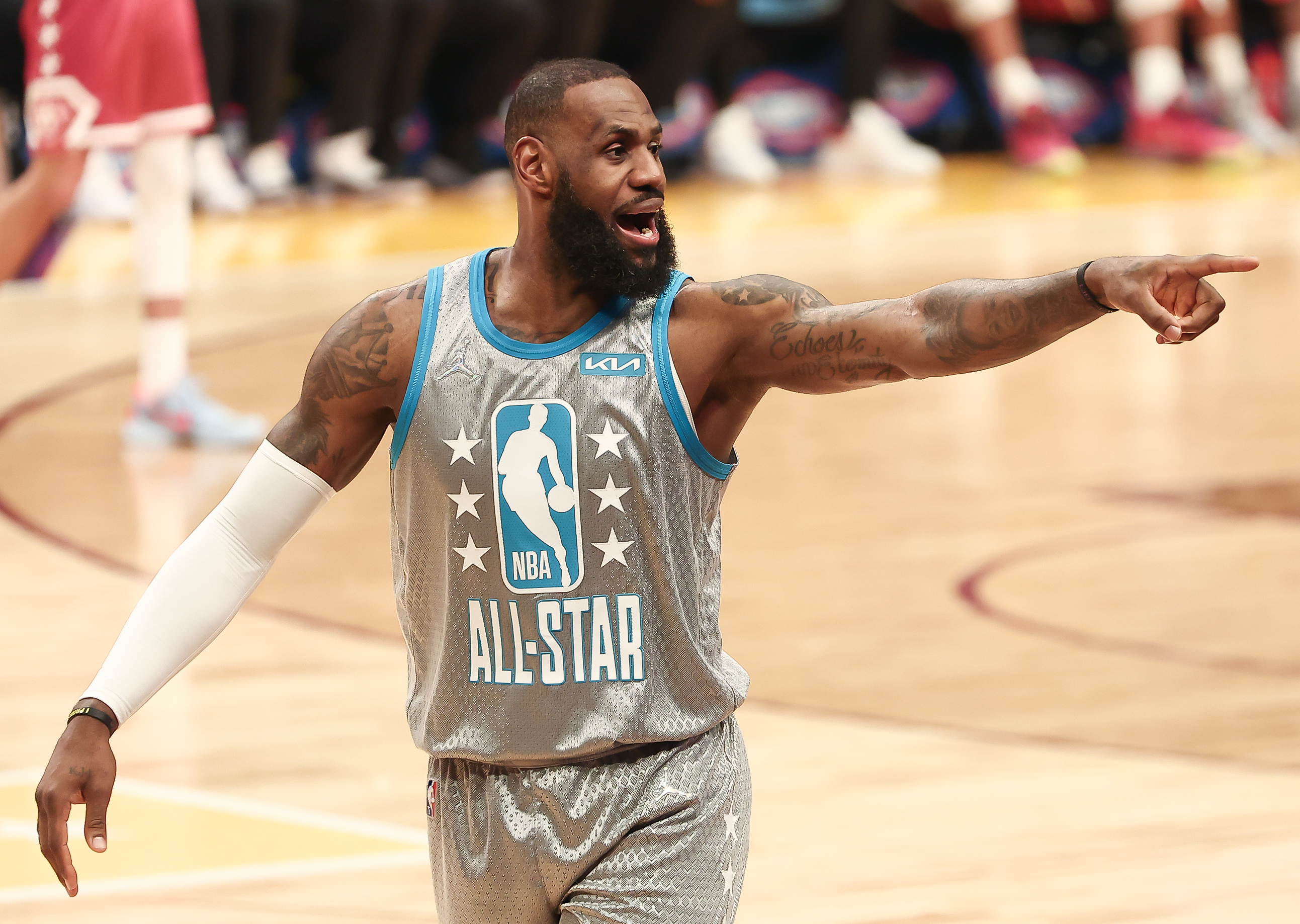 Sports Betting Dime provides exclusive sports-betting content to Newsweek, including picks, analysis, tools and sportsbook offers to help bettors get in on the action. Please wager responsibly.
The 2023 NBA All-Star Game is slated to tip-off at 7:30 p.m. EST tonight at Vivint Arena in Salt Lake City, Utah, with Team LeBron taking on Team Giannis.
Even though rosters have yet to be determined, the odds for the game currently favor Team LeBron by a full three points, with the over/under sitting at an eye-popping 324.5.
2023 NBA All-Star Game Odds
| | | | |
| --- | --- | --- | --- |
| Team | Point Spread | Moneyline | Game Total |
| Team Giannis | +3 (-110) | +130 | O 324.5 (-110) |
| Team LeBron | -3 (-110) | -150 | U 324.5 (-110) |
Team LeBron is -150 to win on the moneyline, while Team Giannis comes back as +130 underdogs.
When will rosters be determined?
The teams for this year's All-Star Game will, once again, be determined by a draft. LeBron James and Giannis Antetokounmpo are the two captains, a right they earned by garnering the most ASG votes. Unlike in years past, they will select their rosters just an hour and a half before tip.
LeBron, who had the most votes, will have the first pick, third pick, fifth pick, and so on. Giannis will pick second, fourth, sixth, etcetera. (I.e. it's not a snake draft.)
The available players are as follows.
| | |
| --- | --- |
| Western Conference | Eastern Conference |
| Luka Doncic* | Kyrie Irving* |
| Ja Morant* | Jayson Tatum* |
| Nikola Jokic* | Joel Embiid* |
| Lauri Markkanen* | Donovan Mitchell* |
| Paul George | Bam Adebayo |
| Shai Gilgeous-Alexander | Jaylen Brown |
| Jaren Jackson Jr. | DeMar DeRozan |
| Damian Lillard | Tyrese Haliburton |
| Domantas Sabonis | Jrue Holiday |
| De'Aaron Fox | Julius Randle |
| Anthony Edwards | Pascal Siakam |
*Denotes starters, who cannot be picked by the captains until the final eight selections of the draft.
Note that Kyrie Irving was selected to represent the Eastern Conference while still with the Brooklyn Nets, prior to the trade that sent him to the Western Conference's Dallas Mavericks. But the distinction bears little meaning in this format as the captains can select as many players as they want from each conference.
A trio of players voted in as starters will miss the 2023 NBA All-Star Game due to injury: Steph Curry (ankle), Kevin Durant (knee), and Zion Williamson (hamstring). Fox, Edwards, and Siakam were selected as their replacements.
Why is LeBron such a heavy favorite?
This will be the sixth time that LeBron has captained/drafted a team in the All-Star Game and he is a perfect 5-0 so far. Giannis served as the opposing captain in 2021 and was obliterated by the King (170-150). Only two of the past 20 NBA All-Star Games have seen a bigger margin of victory.
| | |
| --- | --- |
| Year | Score |
| 2022 | Team LeBron 163, Team Durant 160 |
| 2021 | Team LeBron 170, Team Durant 150 |
| 2020 | Team LeBron 157, Team Giannis 155 |
| 2019 | Team LeBron 178, Team Giannis 164 |
| 2018 | Team LeBron 148, Team Steph 145 |
The 2023 NBA ASG will continue to use "Elam Ending"
Since 2020, the NBA has used the Elam Ending in the fourth quarter of the All-Star Game. The game clock is turned off and a target score is set by adding 24 points to the current total of the team in the lead. So if the third quarter ends with the score 125-124, the target score would be 149. The first team to reach 149 points would be declared the winner.
Predictions for the 2023 NBA All-Star Game
LeBron's record in this format is not a fluke. His name is attached to the result and he wants to win. He's shown a knack for drafting the right players for the format. Laying the three points is too rich. The Elam Ending inspires a lot of hustle in the team that's losing (a great deal more than fans had been used to in All-Star Games). But I will ride this LeBron trend until it fails.
Another trend that I am keen to follow is under 324.5 points. With the Elam Ending adding just 24 points to the leading team's total, the opportunity for a massive fourth-quarter output doesn't exist. All three games played under the Elam Ending have stayed under 324 points, though just barely the last two years (323 and 320 points, respectively).
Pick: Team LeBron moneyline (-150) and under 324.5 (-110)
Newsweek may earn an affiliate commission if you sign up through the links in this article. See the sportsbook operator's terms and conditions for important details. Sports betting operators have no influence over newsroom coverage. If you or a loved one has a gambling problem call the National Council on Problem Gambling 24/7 at 1-800-GAMBLER. Must be 21 or older to gamble.