NBA All-Star Weekend Betting Odds, All-Star Game, Slam Dunk Contest, Skills Challenge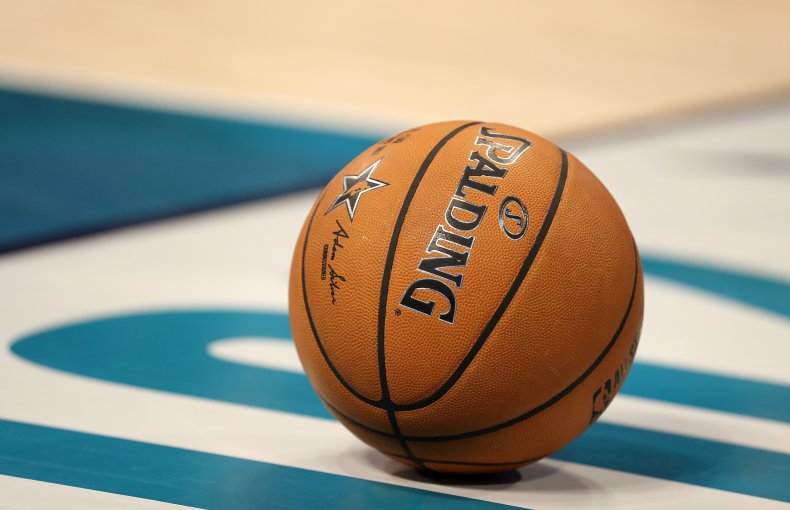 The NBA's All-Star weekend is right around the corner and in addition to the game itself, the weekend will feature a number of different contests such as the Taco Bell Skills Challenge and AT&T Slam Dunk Contest.
Following the announcement of the players participating in each category, sportsbooks have released betting odds for each of the events, as well as the All-Star Game. Newsweek has detailed the different odds for the All-Star Game, Slam Dunk Contest and Skills Challenge, below.
All-Star Game
Instead of the game being a classic matchup between the best players from the Eastern and Western conferences, the NBA's All-Star Game teams were decided through a draft by this year's team captains, Lebron James and Giannis Antetokounmpo. James and Antetokounmpo were assigned the roles after receiving the most fan votes.
Team Lebron is headlined by James and his Los Angeles Lakers teammate Anthony Davis, as well as reigning NBA Finals MVP Kawhi Leonard of the Los Angeles Clippers and Dallas Mavericks young star Luka Doncic. On the other side of the court, Team Giannis is led by Antetokounmpo, Philadelphia 76ers' Joel Embiid and Atlanta Hawks star Trae Young.
Sportsbooks have Team Lebron as the favorites to win the game, from a money line and points spread perspective. Fanduel lists Team Lebron at -200 while Team Giannis is given +170 odds. On Bovada, Team Lebron is given -205 odds and Team Giannis is listed at +165. PointsBet has similar odds with Team Lebron at -200 and Team Giannis at +160.
Each of the sites also lists Team Lebron as a 4.5-point favorite to win the game.
Taco Bell Skills Challenge
The NBA All-Star's skill challenge consists of eight players (four frontcourt and four backcourt), who will compete in a bracket-style tournament of three rounds. Players will race through an obstacle course consisting of ball handling, shooting and passing challenges, and the fastest player to complete the course will be crowned the winner.
This year's event is headlined by reigning champion Jayson Tatum of the Boston Celtics as well as fellow former Skill Challenge champs, Los Angeles Clippers' Patrick Beverley and Brooklyn Nets' Spencer Dinwiddie. The odds for each player are listed below.
Spencer Dinwiddie: Fanduel +350, Bovada +400, SportsBetting.ag +300
Shai Gilgeous-Alexander: Fanduel +460, Bovada +475, SportsBetting.ag +400
Jayston Tatum: Fanduel +550, Bovada +450, SportsBetting.ag +500
Pascal Siakam: Fanduel +550, Bovada +475, SportsBetting.ag +500
Khris Middleton: Fanduel +410, Bovada +400, SportsBetting.ag +600
Patrick Beverley: Fanduel +900, Bovada +650, SportsBetting.ag +600
Domantas Sabonis: Fanduel +850, Bovada +800, SportsBetting.ag +800
Bam Adebayo: Fanduel +1200, Bovada +1200, SportsBetting.ag +1200
AT&T Slam Dunk Contest
The Slam Dunk Contest, which has always been a fan favorite, will be the finale of NBA All-Star Saturday night. The contest will be a two-round event consisting of four different players. Each of the contestants will have two turns in the first round and their dunks will be scored by five judges on a scale of 6-10. The players who receive the highest combined scores from both of their attempts in the first round will move on to the final round, featuring two contestants. In the final round, the players will once again have two turns and the player with the highest combined score from those two turns will be named the 2020 Slam Dunk champion.
The event is headlined by former Slam Dunk champ, Los Angeles Lakers Dwight Howard, who is making his first appearance in 11 years. He will be joined by Orlando Magic's Aaron Gordon and Miami Heat's Derrick Jones Jr., who have both competed in the event before, as well as first-time contestant Pat Connaughton of the Milwaukee Bucks. The odds for each of the four players are listed below.
Dwight Howard: MyBookie +500, Bovada +450, SportsBetting.ag +500
Aaron Gordon: MyBookie +125, Bovada +135, SportsBetting.ag +140
Derrick Jones Jr.: MyBookie +200, Bovada +150, SportsBetting.ag +175
Pat Connaughton: MyBookie +500, Bovada +450, SportsBetting.ag +500