NBA Announces Partnership With Coinbase, Opening Door for Cryptocurrency in Stadiums
Ahead of the NBA's 75th anniversary season, the league announced a partnership with Coinbase, opening the door to possible cryptocurrency transactions in stadiums in the near future.
Coinbase is a popular cryptocurrency trading application where users can invest in popular digital currencies such as Bitcoin and Ethereum.
According a press release from the NBA, the partnership will make Coinbase "the exclusive cryptocurrency platform partner of the NBA, Women's National Basketball Association (WNBA), NBA G League, NBA 2K League and USA Basketball."
"The deal, which marks the first cryptocurrency platform partnership for each league, will consist of unique content, innovations, activations and experiences from Coinbase to educate fans on the increasing advancements happening across the cryptoeconomy," the press release said.
Kate Rouch, Chief Marketing Officer of Coinbase said the company was "proud" to become the NBA's official cryptocurrency partner.
"As part of the partnership, we will create interactive experiences to engage with the NBA and WNBA's incredible community and athletes around the world," Rouch said.
Similarly, Kerry Tatlock, the Senior Vice President, Global Marketing Partnerships and Media for the NBA said that Coinbase is a "natural fit" for the league.
Tatlock continued, "We look forward to collaborating with Coinbase to provide fans with new ways to engage with the league and each other, while also enhancing the experience for fans who are already Coinbase users."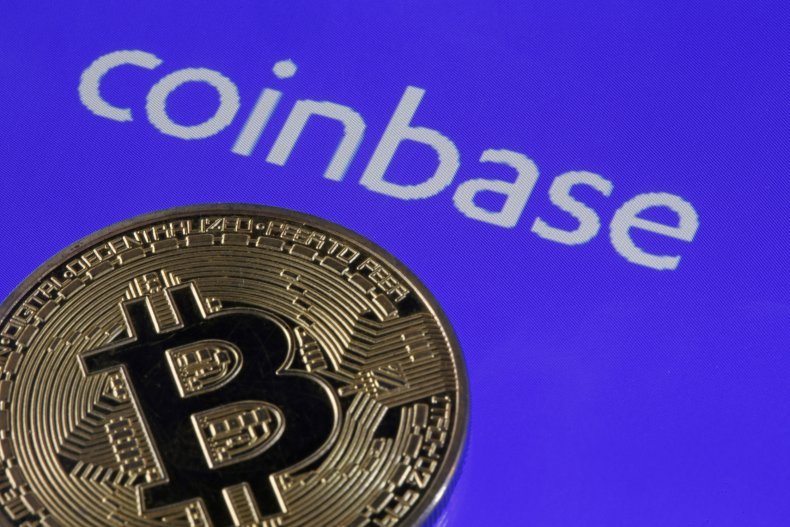 The partnership between the NBA and Coinbase could potentially lead to more stadiums accepting cryptocurrency as a form of payment.
In 2014, the Sacramento Kings became the first NBA team to accept Bitcoin, the world's most popular cryptocurrency, as a form of payment in their stadium. In April of this year, the team announced that they would offer Bitcoin as a payment option to players and staff members.
"I'm going to offer everyone in the Kings organization ... as much of their salary in bitcoin as they want," Kings' chairman Vivek Ranadivé said in April, according to CoinDesk.
In addition to the Kings, the Dallas Mavericks announced in 2019 that they will be accepting Bitcoin as a form of payment inside the team's stadium using BitPay, the largest Bitcoin payment processor in the world.
In March of this year, the Mavericks announced that they were also accepting Dogecoin for team merchandise and ticket purchases.
"The Mavericks have decided to accept Dogecoin as payment for Mavs tickets and merchandise for one very important, earth shattering reason, because we can! Because we can, we have chosen to do so," Mavericks' Owner Mark Cuban said in a statement.
A few days after the announcement, Cuban tweeted that the team became the "largest" Dogecoin merchant in the world.
"The @dallasmavs have done more than 20,000 #Dogecoin in transactions," Cuban wrote.