How Long Is Anthony Davis Out? Pelicans All-Star Leaves Kings Game With Ankle Injury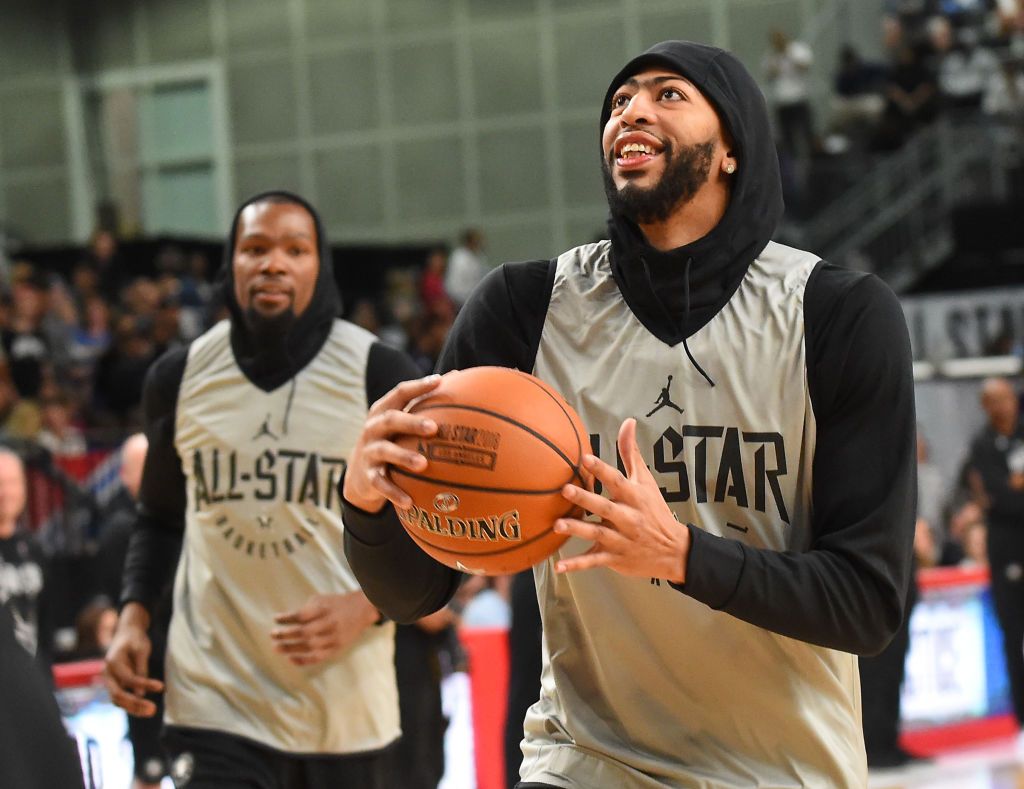 New Orleans Pelicans are hoping Anthony Davis' time on the sidelines will not be too long, after the All-Star forward rolled his ankle in Wednesday night's (March 7) win over the Kings.
Davis landed badly on his ankle after stepping on Kings center Kosta Koufos. He tried to play on but had to be checked out and have the injury assessed.
X-rays on Davis came back negative suggesting there is no long-term damage, which will please Pelicans fans as the forward has averaged 28 points and 11 rebounds per game this season.
Meanwhile, Nikola Mirotic came off the bench to score a game-high 26 points to give the Pelicans their 10th consecutive win, with a 114-101 victory in Sacramento .
Jrue Holiday added 23, Davis scored 17, E'Twaun Moore had 15 and Ian Clark 11 as the Pelicans finished sweeping a four-game road trip to extend the second-longest current win streak in the NBA.
The Houston Rockets won their 17th consecutive game by prevailing in Milwaukee (110-99) earlier Wednesday. The Rockets' last loss came against the Pelicans, 115-113, on January 26 in New Orleans.
Davis, who left the game for good with 3:11 left in the third quarter, had his lowest point total during the win streak. His previous low was 23 points. He has scored more than 40 points five times during the streak.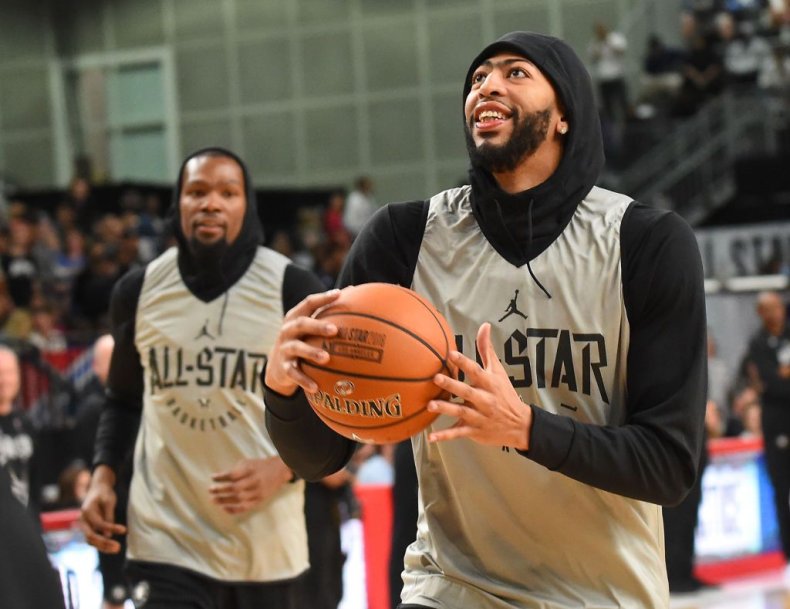 Buddy Hield scored 20 points, Zach Randolph had 19, Frank Mason III scored 16 and Justin Jackson and Skal Labissiere had 14 each to lead Sacramento, which split the season series against New Orleans as the road team won all four games.
Kings rookie De'Aaron Fox left the game in the first quarter because of lower back stiffness and did not return. Sacramento already was without center Willie Cauley-Stein, who missed his third consecutive game because of a lower back strain.
Davis, who scored just five points as the Pelicans took an 18-point halftime lead, scored seven of their first nine in the third quarter as they increased the margin to 71-48.
New Orleans held an 85-67 lead after three quarters and led by double figures the rest of the way. All eight Pelicans that played in the first quarter scored and they combined to shoot 60.9 percent (14 of 23) in taking a 32-21 lead at the end of the period.
Mirotic made two 3-pointers and converted a three-point play as New Orleans built a 49-29 lead. Hield scored the next five points and the Kings twice got within 13 before the Pelicans took a 62-44 halftime lead.
How Long Is Anthony Davis Out? Pelicans All-Star Leaves Kings Game With Ankle Injury | Sports