The NBA and Barack Obama Are Teaming up to Create a Basketball League in Africa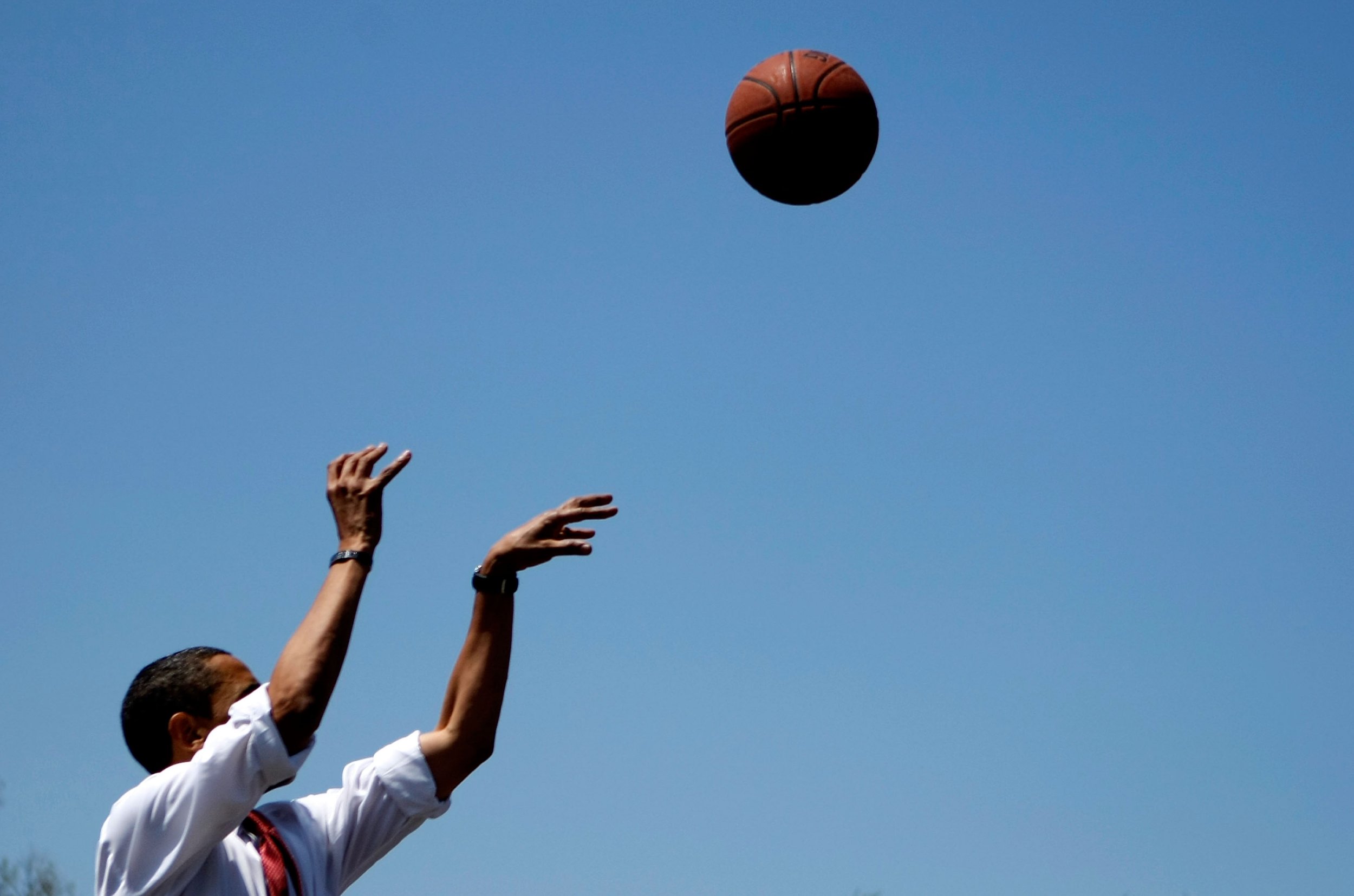 The NBA is partnering with international basketball organisation FIBA to create a basketball league in Africa—and former President Barack Obama is going to be involved, according to Associated Press.
The NBA announced Saturday that it plans for the 12 team league to be launched in January 2020, bringing existing teams into one pan-continental competition in a move that would raise the profile of the game in Africa and bring increased funding opportunities.
Existing teams will compete for inclusion in the league, with teams from Angola, Egypt, Kenya, Morocco, Nigeria, Rwanda, Senegal, South Africa and Tunisia taking part, and no more than two teams per country permitted to take part in the league.
NBA commissioner Adam Silver said the plans had been welcomed by NBA team owners. "The Basketball Africa League is an important next step in our continued development of the game of basketball in Africa," Silver said in a statement Saturday. "Combined with our other programs on the continent, we are committed to using basketball as an economic engine to create new opportunities in sports, media and technology across Africa."
Former President Obama's specific role in the project has not been made public, but he is expected to take an active role. A keen basketball fan who installed a court in the White House after taking office, on Saturday he tweeted his support for the formation of the league.
"I've always loved basketball because it's about building a team that's equal to more than the sum of its parts. Glad to see this expansion into Africa because for a rising continent, this can be about a lot more than what happens on the court," Obama tweeted.
In a statement, FIBA Africa Executive Director Alphonse Bile hailed the move: "We're excited to work closely with the NBA to develop and put in a place a professional league like none that we have ever seen in our region before," he wrote. "Through the Basketball Africa League, we can provide the many great clubs and players with the best possible environment to compete for the highest stakes."
The NBA has invested heavily in Africa in recent years, launching the Giants of Africa and Basketball without Borders programs, and an academy in Senegal, reported AP.
Plans for the league were announced at an NBA All-Star Africa luncheon Saturday, where guests included Toronto Raptors forward OG Anunoby, whose parents are from Nigeria, and Hornets center Bismack Biyombo of the Democratic Republic of the Congo.