Gordon Hayward Is Already Shooting Hoops a Month After Leg Break—But From a Chair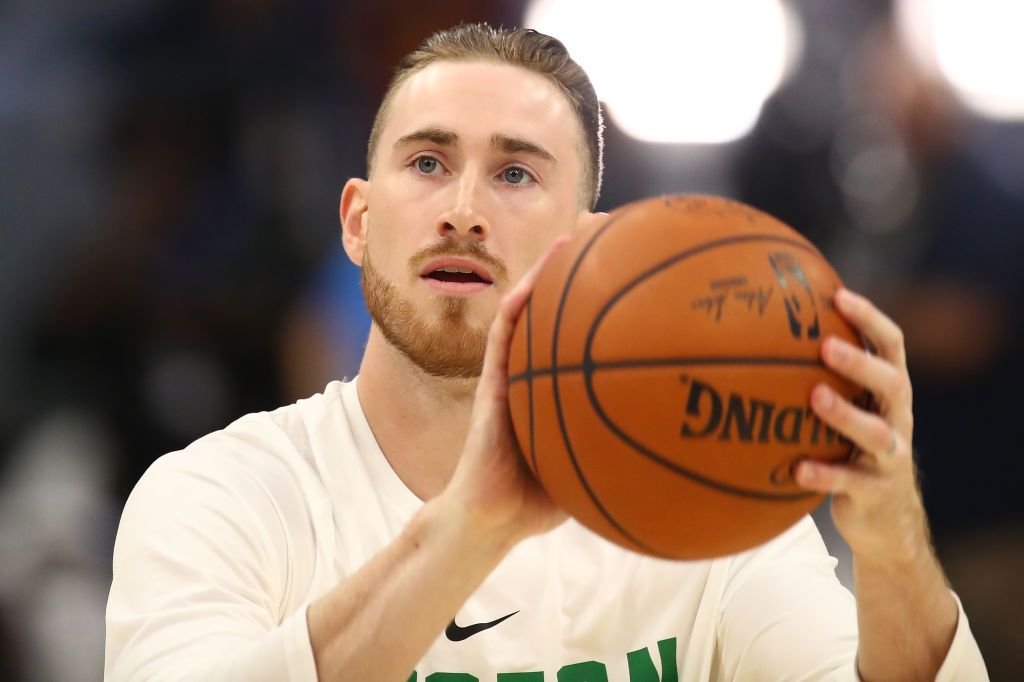 Less than a month after breaking his ankle in his first appearance for the Boston Celtics, Gordon Hayward is back on the court—though in a wheelchair.
The 27-year-old, who signed to the Celtics in the summer, suffered a gruesome broken ankle just five minutes into the season opener against the Cleveland Cavaliers. Having signed a four-year, $128 million deal during the off-season, Hayward now looks set to miss the rest of the season.
But fans will be pleased to see Hayward back shooting hoops just 20 days after fracturing his left tibia in a collision with LeBron James.
Related: How Long Will Gordon Hayward Be Out? Celtics Star Breaks Ankle Five Minutes Into Season Opener
Speaking at a press conference on Thursday last week, Hayward spoke of his relief to be back out on the court—even if it was sitting down. "Shooting out of a chair is a little bit different than shooting standing up. It's pretty short," he said, as quoted by ESPN.
"But just to be out on the court with a basketball...that was an incredible feeling, just to start that process. Just because, for two weeks or whatever, I was in a bed with my foot up the whole time. Those hours seem like they last forever because you're just sitting there and bored and can't do much.
"I do whatever I can with the basketball. That's what I love to do. That was fun. Looking forward to any chance to do that.
"It's going to be really important for me and my mental health to stay involved and still be a part of the team as much as I can," Hayward added.