The NBA said this weekend that it is preparing to possibly postpone games in the coming week as a verdict could be announced in the Derek Chauvin trial. Chauvin is the former Minneapolis police office seen kneeling on George Floyd last May. Floyd died while in police custody.
Chauvin will not take the stand, and legal teams will begin closing arguments on Monday. A verdict could come this week.
Minneapolis Public Schools have already announced they will not hold in-person classes beginning on Wednesday, based on conversations their officials have had with sources from Hennepin County.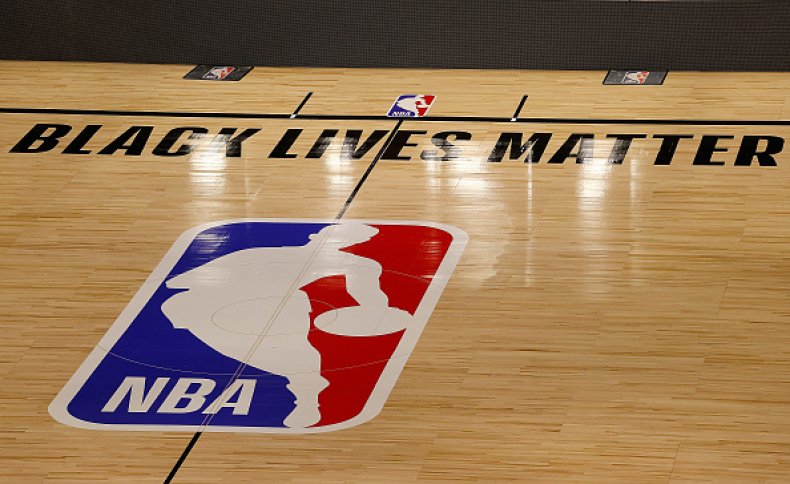 The NBA, which embraced the social justice movement last year before restarting its season in the Orlando bubble, has told its member teams to be cautious in reactions to the verdict.
If there are riots, protests and unrest around the country, and particularly in NBA cities, it could lead to a night or two of league games getting postponed this week, ESPN reported on Sunday.
Chauvin, who was one of four officers involved in the George Floyd incident, is facing charges of second-degree murder, third-degree murder and second-degree manslaughter. A video shows Chauvin kneeling on Floyd's neck for nearly nine minutes last year, and Floyd's last words heard on the video were "I can't breathe."
Floyd's death last May followed the shooting death of Breonna Taylor in Louisville just two months earlier. The two deaths set off a surge of protests against police brutality against Blacks, and the Black Lives Matter and social justice movements eventually reached the sports realm.
The NBA, at the time, had been paused until further notice because of the COVID-19 global pandemic. The season resumed in Orlando with all teams playing at one, concentrated venue. Teams were allowed to display social justice monikers like "Equality" on the backs of their jerseys, and "Black Lives Matter" was painted on the floor of every court side.
During the NBA's playoffs, the Milwaukee Bucks boycotted Game 5 against the Orlando Magic in the first round after Jacob Blake, a Black man, was shot seven times by police in Kenosha, Wisconsin. The following two nights, the NBA postponed all of its playoff games because of the shooting, and no teams were penalized.
Blake was seen in a video during a traffic stop running from the passenger side of his car to the driver's side. He appeared to be reaching toward the floorboard when all of a sudden there were seven pops from a police gun. Blake, who became paralyzed from shots into his back, later admitted he was carrying a pocket knife.
Last week, after police in Brooklyn Center, Minnesota, shot and killed Daunte Wright during a traffic stop, the Minnesota Timberwolves and Brooklyn Nets postponed their game.
Now that the Derek Chauvin trial is nearing the end, the NBA advised its teams to proceed with caution.
In anticipation of the trial's outcome, Minneapolis Public Schools have canceled in-person learning this week from Wednesday to Friday.
The school district sent a letter home with students on Friday, saying their decision was made after chats with Hennepin County sources.
"These plans are made based on what we know today," Superintendent Ed Graff wrote. "Should trial activities change, we will re-evaluate, adjust plans and let families and students know as soon as possible."
Uncommon Knowledge
Newsweek is committed to challenging conventional wisdom and finding connections in the search for common ground.
Newsweek is committed to challenging conventional wisdom and finding connections in the search for common ground.
About the writer
Scott McDonald is a Newsweek deputy night editor based in Cape Coral, Florida. His focus is assigning and writing stories across all topics, from news to politics, business, weather, sports and international news. Scott joined Newsweek in 2018 after a lengthy career of print journalism in Texas, including The Dallas Morning News, where he was a sportswriter, and he's a voter for the Heisman Trophy. He has been a newspaper editor-in-chief and also a newspaper publisher. He is a graduate of The University of Texas at Austin. You can get in touch with Scott by emailing s.mcdonald@newsweek.com. Languages: English