NBA Championship Odds 2018-2019: Warriors Obvious Favorites, But Who Else Has A Chance?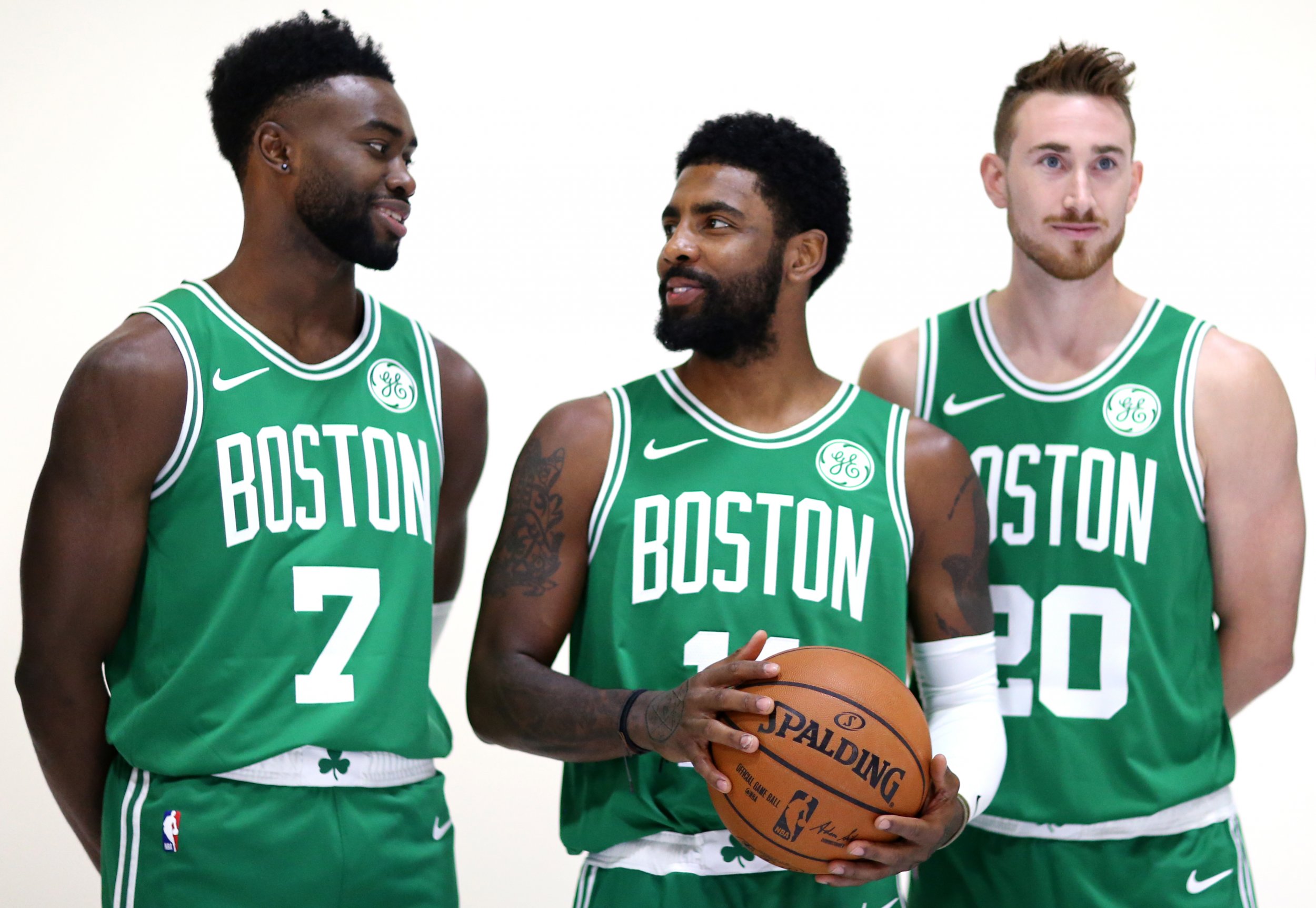 It feels like a fool's errand to pick against the Golden State Warriors in the 2018-19 NBA season. They've won two championships in a row and three of the last four.
And the roster brimming with All Stars and MVPs—Steph Curry, Kevin Durant, Klay Thompson and Draymond Green—added another potential stud in the injured Demarcus Cousins over the offseason.
But at some point their run has to end, right? Right? Anyone?
The steep odds aside, the rest of the NBA isn't going to just quit trying to win it all. After all, injuries happen, as do flukes, as do outright miracles. Last season the Houston Rockets did an admirable job of the pushing the Warriors in the Western Conference Finals before star point guard Chris Paul suffered an injury that effectively stopped momentum in its tracks.
But another threat to the Warriors might be rising in the Eastern Conference, the weak side of the league that is effectively the JV to the West's varsity. The Boston Celtics, while playing in the East, are loaded with proven stars—Kyrie Irving, Al Horford, and a back-from-injury Gordon Hayward—as well as young studs like Jayson Tatum and Jaylen Brown. That's not even mentioning the stellar guys a bit further down the roster like Marcus Smart, Marcus Morris and Terry Rozier. And Irving has done it before. He and LeBron James—now a Los Angeles Laker—were the key players in the Cleveland Cavaliers's upset of the Warriors in 2016.
Irving made comments this week that seem to suggest he understands expectations are higher now.
"[Coach] Brad [Stevens] is doing a great job of teaching us and just putting in sets and putting in structure for us to follow," he said, according to NBC Boston. "Now, it's up to us as players to make that conscious choice to do it, at a very high level, consistently. We're asking a lot of our players to be like basketball savants now, rather than just basketball players. Like just going out there, you have nothing to lose, nothing to worry about, just got out there and play—we're not that team any more."
With James out in L.A., Boston is the favorite in the East and perhaps the franchise with the best chance at upending a dynasty.
Here are oddsmaker Bovada's latest championship odds, via Odds Shark:
-Golden State Warriors: -150
-Boston Celtics: +500
-Houston Rockets: +850
-Los Angeles Lakers: +1000
-Toronto Raptors: +1400
-Philadelphia 76ers: +1600
-Oklahoma City Thunder: +3000
-Utah Jazz: +7500
-San Antonio Spurs: +8000
-Milwaukee Bucks: +10000
-Washington Wizards: +10000
-Denver Nuggets: +12500
-Indiana Pacers: +12500
-New Orleans Pelicans: +12500
-Minnesota Timberwolves: +15000
-Portland Trailblazers: +15000
-Dallas Mavericks: +25000
-Los Angeles Clippers: +25000
-Charlotte Hornets: +30000
-Chicago Bulls: +30000
-Detroit Pistons: +30000
-Miami Heat: +30000
-Atlanta Hawks: +40000
-New York Knicks: +40000
-Phoenix Suns: +40000
-Brooklyn Nets: +45000
-Cleveland Cavaliers: +45000
-Orlando Magic: +45000
-Memphis Grizzlies: +50000
-Sacramento Kings: +50000