How the NBA Angered Both China and the U.S.
The furor between the NBA and Chinese fans escalated on Tuesday morning when Chinese state media, and NBA's local streaming partner Tencent, announced they will not broadcast pre-season NBA games played in the county.
It's been a wild few days for the men's basketball league after Houston Rockets' General Manager Daryl Morey had the audacity to tweet his support for Hong Kong democracy protesters. "Fight for freedom, stand with Hong Kong," his tweet read.
The tweet being deleted a short time later was the first sign of capitulation, and was followed over the weekend by Morey's apology and the team's owner trying to distance the Rockets and the NBA from the whole kerfuffle. But the city's Chinese consulate considered Morey's comments "a false statement" and asked the team to "correct the mistakes."
As is the way on sensitive political matters for the Chinese Communist Party, Chinese businesses then began announcing they would suspend Rockets sponsorship deals and CCTV and Tencent said they would no longer show Houston Rockets games.
China's interest in the NBA is big business, worth around $4 billion. During the 2017/2018 season 600 million Chinese fans watched the games on TV.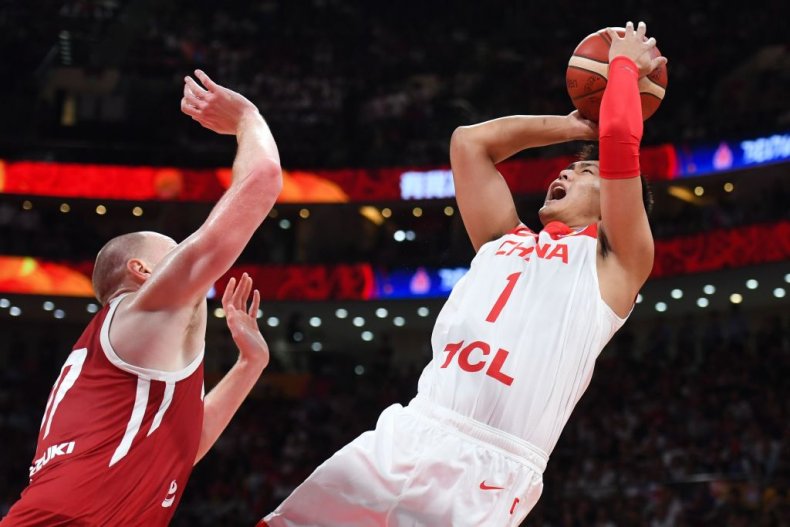 And by Sunday night, it felt like the dollar signs were talking.
The NBA seemed to go the way of Marriott, Zara and dozens of international airlines in doing all it could to hold on to its huge Chinese market and released an apology on Weibo (which was, ironically, translated by The New York Times' Hong Kong bureau) saying the league was "extremely disappointed" in Morey's "inappropriate comment."
Cue American political blowback, led most loudly by Republican Senators Marco Rubio and Ted Cruz, for failing to support free speech. "As a lifelong @HoustonRockets fan, I was proud to see
@dmorey call out the Chinese Communist Party's repressive treatment of protestors in Hong Kong. Now, in pursuit of big $$, the @nba is shamefully retreating," tweeted Cruz.
Then this morning, NBC Commissioner Adam Silver released a much more considered statement recognizing the sport's diversity but holding firm to more democratic principles: "Values of equality, respect and freedom of expression have long defined the NBA," he said.
Which is where we are at right now. CCTV responded with its "strong dissatisfaction" over the "support of Morey's right to free speech." "We believe any remarks that challenge national sovereignty and social stability do not belong to the category of free speech," the state-run network said.
Which, really, says all you need to know about the whole matter.
Except one thing.
While the NBA seems to have fumbled its way to a home game win, it's not without international fouls.
Yesterday, the U.S. blacklisted 28 Chinese companies that are suspected of human rights violations in the Xinjiang region. A number of the firms are involved in face and voice recognition, surveillance and phone tracking software that are used to track and control millions of Uighurs, a majority Muslim ethnic group, in Xinjiang.
At least a million, and by some estimates, up to 2 million Uighurs and other ethnic minorities are cruelly being detained in extrajudicial detention or "concentration" camps in Xinjiang. It is the world's largest mass incarceration of an ethnic group in the world, which some fear could devolve into genocide.
Many international companies have made the decision, or been shamed, into leaving the region.
But the NBA? It still runs a training center in Ürümqi, Xinjiang's very capital.