NBA Finals 2017 Game Five: Watch the Best Plays of the Series So Far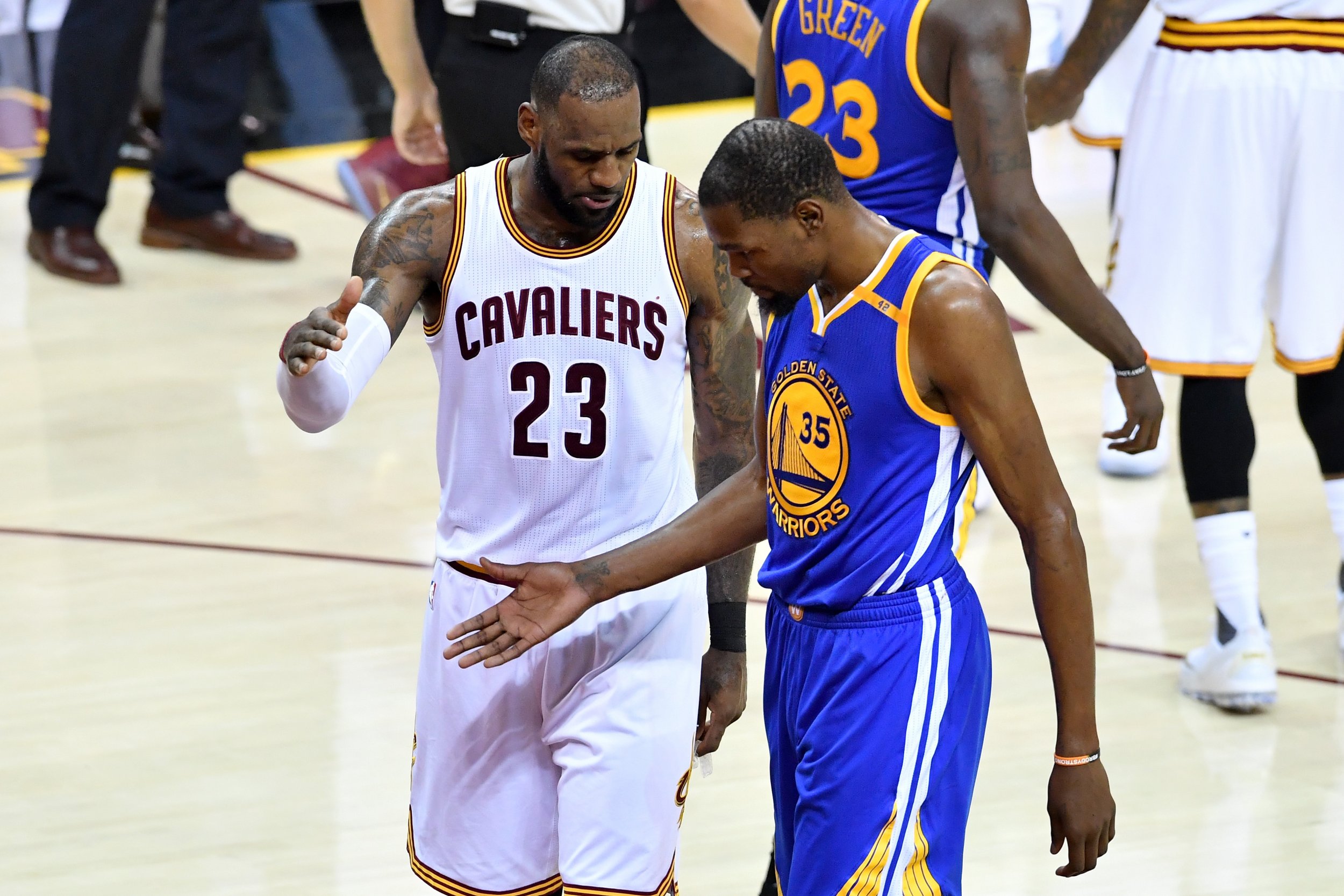 Surely history cannot repeat itself in the 2017 NBA Finals.
Last year, the Golden State Warriors blew a 3-1 series lead to lose the championship to the Cleveland Cavaliers.
This time around Cleveland's task is even harder, in facing the prospect of overturning a 3-0 series deficit. But if it wins in the early hours of Tuesday morning in Oakland to pull to 3-2, the whispers may grow louder that LeBron, Kyrie and co can pull off a miracle again.
Heading into Game Five, here are the plays of the series so far.
Kyrie Irving, Game One
Irving, the Cavaliers point guard, was bumped by the Warriors' Klay Thompson as he attempted to shoot during the second quarter of Game One at Oracle Arena in Oakland on June 2. Somehow, though, Irving not only got the shot away but turned it into a perfect three-pointer, off balance.
LeBron James, Game Two
Intercepting an errant Stephen Curry pass, James raced the length of the court on a fast break. The Warriors' All-Defensive forward Andre Iguodala could do nothing as James towered above him to slam home for the two points.
Stephen Curry, Game Two
In a play that seemed to say much about where the series was headed, Curry beat James comprehensively on a one-on-one play. The Warriors' point guard dribbled inside James before finding the net with a layup.
Kevin Durant, Game Three
With 45 seconds remaining in a game the Cavaliers had led by 11 points, a Kevin Durant three-pointer gave the Warriors a seemingly unassailable 3-0 series lead. Collecting a missed three-pointer by the Cavaliers' Kyle Korver, Durant dribbled into Cleveland territory before launching his own three-pointer over James' outstretched hand.
LeBron James, Game Four
Irving and James came up biggest in Game Four to stave off elimination but it was a play in the third quarter that will live longest in the memory. James feinted past Thompson, bounced the ball off the backboard and collected it again to score with a dunk in a smooth sequence that spoke for his faintly ridiculous athleticism and skill.