NBA Finals MVP Won't Be in Starting Lineup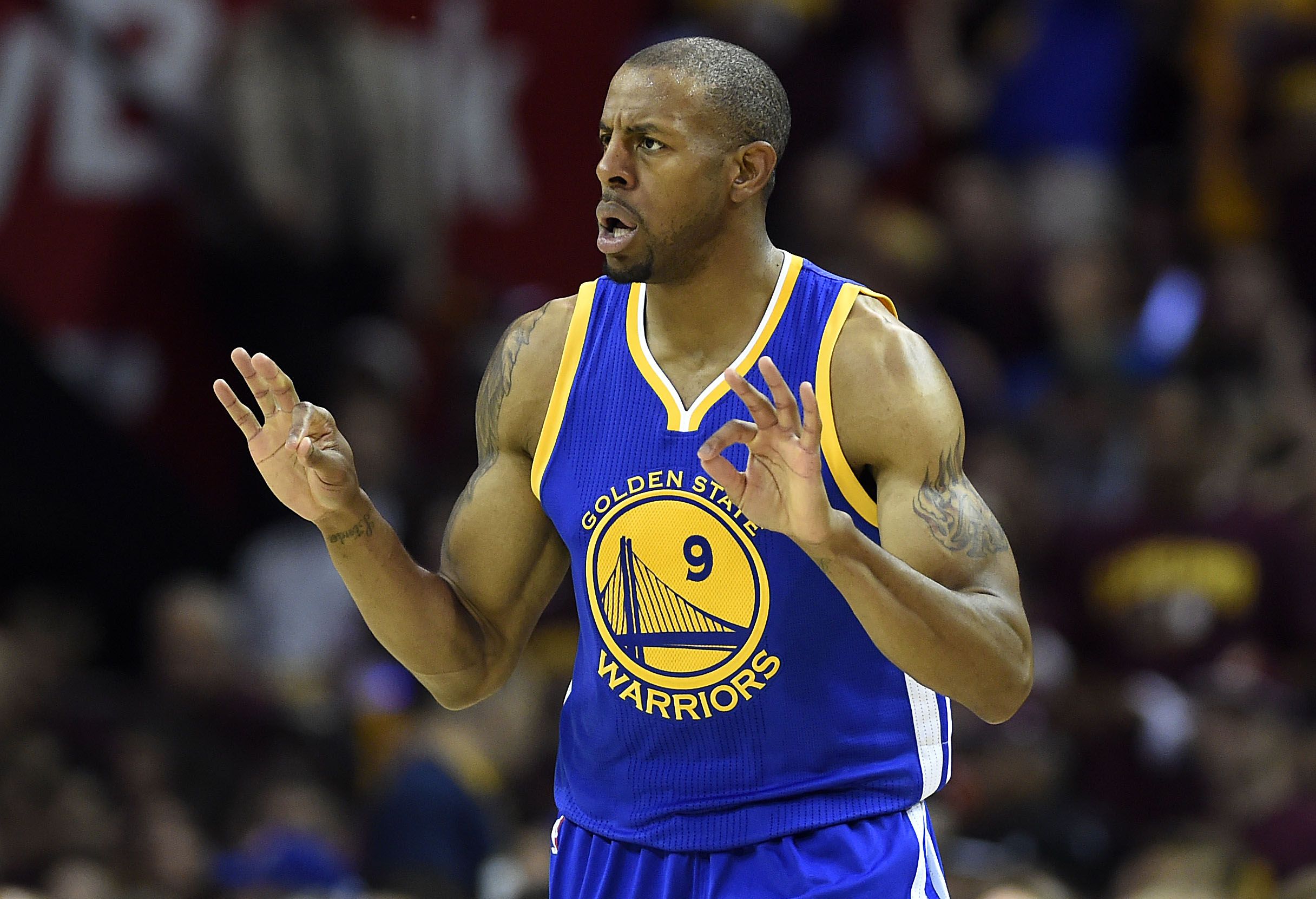 Andre Iguodala can't catch a break. The Golden State Warriors forward won the NBA Finals MVP award in June for his defensive effort and clutch play against the Cleveland Cavaliers, leading his team to the championship. But next year, his coach won't even be putting him in the starting lineup, according to a report from the San Jose Mercury News.
At first, Iguodala seemed to react poorly to the news on Twitter, but it was clear before long that he was happy to accept his position...with a few conditions, perhaps.
The MVP vote for the finals was somewhat divided, with "Iggy," as he is known to his fans, beating out Lebron James 7-4. Both the outcome of the series and the MVP award were a measure of revenge for Iguodala, who was on the receiving end of a game-winning shot last year, during one of James's most spectacular performances with the Miami Heat.
James, who averaged an otherworldly 35.8 points, 8.8 assists, and 13.3 in this year's Finals, struggled for the entire series to match Iguodala's physical defensive play. Although he averaged "only" 16.3 points, 4 assists, and 5.8 rebounds in the series, many of Iguodala's baskets came during critical junctures, and his defense was instrumental in limiting James's effectiveness as a passer. He also did this:
Iguodala came off the bench for the entire 2014-2015 season before being inserted into the starting lineup mid-Finals. A longtime star for the Philadelphia 76ers, his new role as a reserve for Golden State was an adjustment—one that not all players would have been willing to make. When it first became clear that he might be coming off the bench, he told a Bay Area reporter, "It's just playing ball, you know? You try not to make a big deal out of it."
Statistically, he was one of the least prolific finals MVPs ever. But as anyone who followed the Warriors this year knew, his selflessness in anchoring a deep bench was instrumental in the team's championship season, one of the best ever recorded.
In addition to being a fan favorite in Oakland, he was one of the most respected veterans in the Warriors' locker room, drawing frequent praise from his teammates and coach Steve Kerr. Like Manu Ginobli, John Havlicek, Kevin McHale and other all-time great "sixth men," Iguodala's season proved that individual sacrifice can be a winning strategy in NBA basketball.