NBA Head Coach Flip Saunders Dies at 60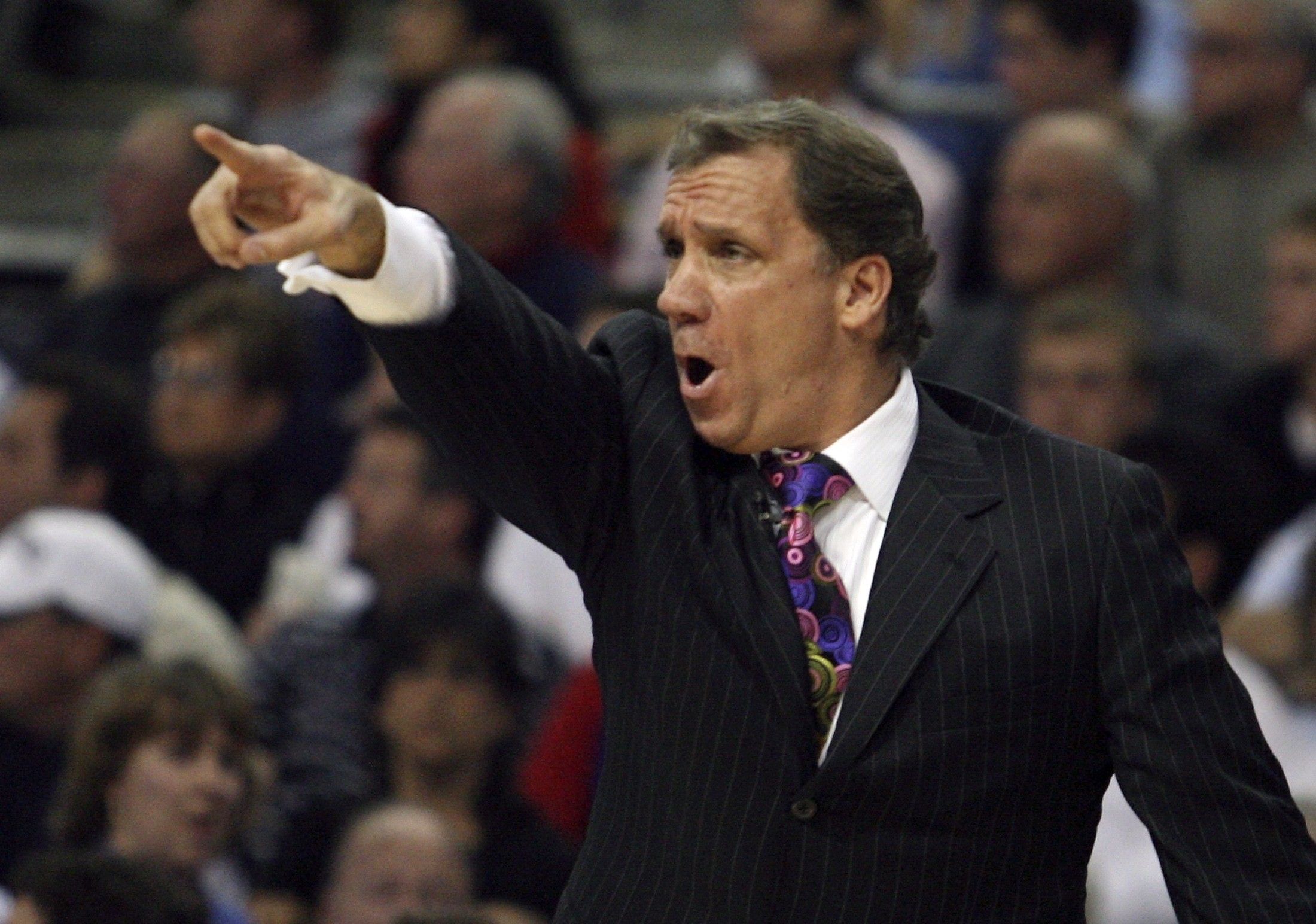 Updated | (Reuters) - Minnesota Timberwolves president of basketball operations and head coach Flip Saunders has died at the age of 60 after a battle with cancer, the National Basketball Association (NBA) team said on Sunday.
"It is with extreme sadness that the Minnesota Timberwolves today learned that Phil 'Flip' Saunders, who served as the team's President of Basketball Operations and Head Coach, in addition to being a minority owner of the team, passed away today at age 60," the team said in a statement.
Saunders, a veteran of 17 NBA seasons who posted a career record of 654-592, was diagnosed with Hodgkins lymphoma, a cancer of the immune system, in June.
The longtime coach said in August when the team announced his health issues that doctors called his condition a "very treatable and curable form of cancer."
He took a leave of absence from the NBA team in September after complications arose following chemotherapy treatments.
The team promoted associate head coach Sam Mitchell to interim head coach and expanded general manager Milt Newton's duties until Saunders's return.
Saunders coached the Timberwolves for 11 seasons in two separate stints. He also coached the Detroit Pistons and Washington Wizards.
He began his NBA coaching career in 1996 with the Timberwolves and led the team to eight playoff appearances in a row.
After being fired by Minnesota in 2005, Saunders joined the Pistons for the next season and steered them to the conference finals three times.
Saunders coached the Wizards for three seasons before returning to the T-Wolves in 2013 as team president and part-owner. He took over again as coach last season to direct a major rebuilding of a young team that finished 16-66.
This article has been updated with more details about Saunders.