NBA Free Agency 2020: The Top 10 Players Ranked
In normal circumstances, the NBA would be approaching the end of the first month of its regular season. Because of the coronavirus pandemic, however, the upcoming campaign won't start for another for month and instead it falls to free agency to take center stage in November.
NBA free agency officially begins at 6 p.m. ET on Friday and while the current class is short on stardust, there are plenty of solid players who could be on the move.
Here's a breakdown of the 10 best free agents this season.
Anthony Davis
The main question is not whether Davis will re-sign with the Los Angeles Lakers, but how long he will sign for.
The Athletic and Yahoo Sports have both reported the 27-year-old will decline his player option which would have paid him $28.7 million to sign an extension with the Lakers.
Davis can sign a three-year deal with a player option to opt out in 2023, when he will qualify as a 10-year veteran and be eligible to get 35 percent of that year's cap as his salary in the first year of a new deal. He could also sign a two-year deal with a player option for 2022, which would align him with LeBron James, who also has a player option in 2022.
Whichever deal Davis end up signing, expect him to be looking for back-to-back titles in a Lakers uniform next season.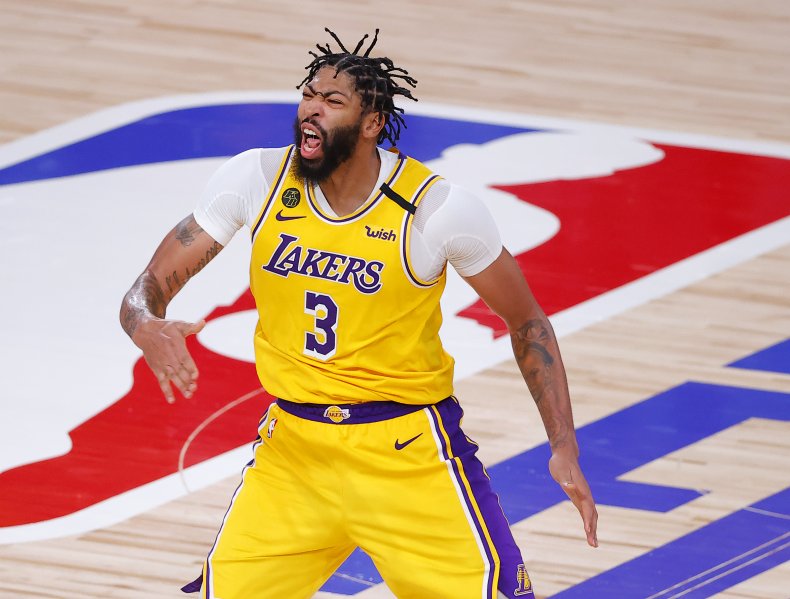 Brandon Ingram
One of the players the Lakers sent to New Orleans in the trade that took Davis to Los Angeles, Ingram hit the ground running with the Pelicans. In his first season in New Orleans, Ingram averaged 23.8 points and 4.2 assists, was voted the NBA's Most Improved Player of the Year and earned his first All-Star nomination.
The run of form that was particularly well timed given it coincided with the final season of Ingram's rookie deal and made the second overall pick of the 2016 draft one of the most coveted restricted free agents on the market, which means New Orleans can match any offer sheet he signs.
Unsurprisingly, as per Yahoo Sports, the Pelicans moved swiftly and offered the former Duke star a qualifying offer worth $9.48 million.
Fred VanVleet
The relative lack of stardust in the current free agent class could play into VanVleet's hands. The Toronto Raptors guard is arguably the best unrestricted free agent available and arrives into the offseason on the back of an excellent campaign, in which he averaged 17.6 points, 6.6 assists while shooting 39 percent from three-point range.
Re-signing VanVleet is a priority for the Raptors this offseason, but the 2019 NBA champions are mindful of doing so while leaving as much salary cap room as possible for next year's loaded free-agent class. According to ESPN, Toronto could do so with a four-year deal worth about $80 million.
With the Atlanta Hawks and New York Knicks having plenty of salary cap space, however, VanVleet shouldn't be short of suitors.
Gordon Hayward
Hayward opted out of his $34.2 million player option on Thursday, meaning he will be an unrestricted free agent this offseason. The 30-year-old can now sign a long-term deal with the Celtics or agree to a sign-and-trade deal, which would give Boston something in return and Hayward to move to a team that doesn't have enough salary cap room to sign him as free agent. Hayward, of course, could also simply choose to sign as a free agent with one of the teams that have enough salary cap room to accommodate his contract, such as the Hawks and the Knicks for example.
Hayward signed a four-year, $128 million deal in 2017, but his Celtics career never quite took off. The former Butler star suffered a gruesome injury in his first game with Boston and missed the remainder of the season, before starting just 18 of the 72 games he featured in the following campaign. Last season, however, Hayward started all 52 games he played in, averaging 17.5 points, 6.7 rebounds and 4.1 assists.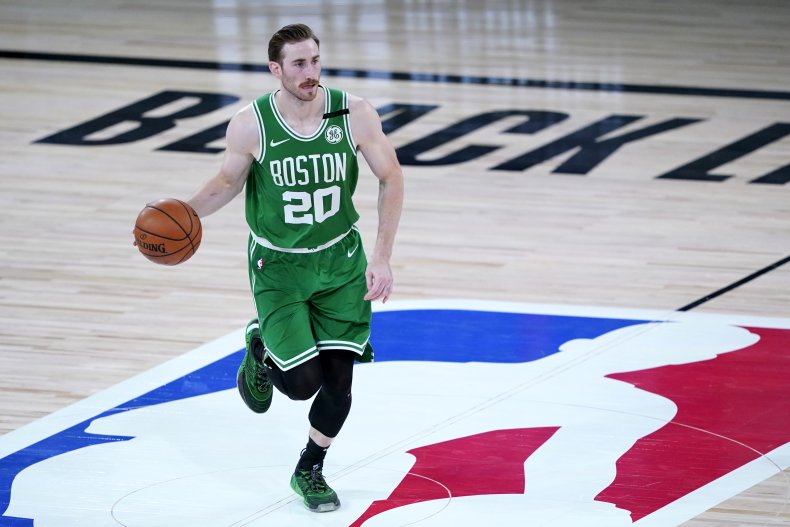 Montrezl Harrell
Harrell was named Sixth Man of the Year after averaging 18.6 points and 7.1 rebounds last season, but struggled mightily in the playoffs against Nikola Jokic and the Denver Nuggets in the Western Conference Semifinals.
While Harrell may lack size at 6ft 7 and 240lbs, his energy and impact off the bench are not debatable and his 18.6 points per game were second only to new Lakers signing Dennis Schroder among players not in the starting line-up. The 26-year-old is an unrestricted free agent and there should definitely be a market for him.
Danilo Gallinari
In the last two season with the Clippers and the Oklahoma City Thunder, the 32-year-old proved he remains an efficient shooter—he averaged 18.7 points, 5.2 rebounds per game while shooting 40.5 percent from beyond the arc last year—capable of stretching the court.
Those are all qualities that could be appealing to several teams in the league looking to scoring options. It comes as no surprise that Marc Stein of The New York Times reported earlier this week the Hawks, who have the most salary cap space available of any team in the league, were ahead of the queue in the race to secure the Italian's services.
Davis Bertans
The Washington Wizards have made clear they intend to sign Bertans to a long-term deal this offseason, but as an unrestricted free agent the Latvian is going to attract plenty of suitors. In his first season in Washington, Bertans developed into one of the best three-point shooters in the league, shooting 42.4 percent from long range, while averaging 15.4 points, 4.5 assists and 1.7 rebounds per game.
Goran Dragic
The veteran guard led the Miami Heat in scoring through the first three rounds of the playoffs, before an injury in Game 1 of the NBA Finals ruled him out for four games as Miami lost in six games to the Lakers.
At 34 years of age, Dragic could either re-sign a lucrative one-year deal with the Heat before explore his options next year or test the market this month, as he is an unrestricted free agent.
"I know Miami wants to bring me back," Dragic told The Athletic. "I'm hoping we can finish this championship run next season, but I know this is part of the business. It's a lot of options here, and we'll see. I'm open to all suggestions."
Serge Ibaka
Ibaka started only 27 of the 51 games he played last season, but still managed to post career-high averages in points and assists per game at 15.4 and 1.4 respectively, on top of 8.2 rebounds per game.
The 31-year-old made $23 million last season, which could complicate Toronto's chances to retain him and VanVleet while leaving itself enough flexibility ahead of next year's loaded free agent class.
Christian Wood
The 25-year-old enjoyed arrives in free agency on the back of a breakout season, during which he averaged 22.6 points, 10.9 rebounds and 1.5 blocks per 75 possessions, according to figures from Basketball Reference.
Wood shot 38.6 percent from three-point, proving himself to fit all the requirements of the modern big man capable of stretching the floor. As an unrestricted free agent, Wood could see plenty of offers coming his way.