Giannis Antetokounmpo Reveals Nigerian Name and Its Surprising Meaning
Giannis Antetokounmpo and comedian Hasan Minhaj have spoken about the origins of their names in a new digital short for WhatsApp.
The 28-year-old NBA All-Star, who is a power forward with Milwaukee Bucks, said he has to deal with the constant mispronunciation of his name and that, in fact, he has an original Nigerian name that's different to the one he's been known as since being a pro player.
Comic Minhaj, who played in the 2023 All-Star Celebrity Game, suggested to Antetokounmpo in the video that they play a game of "HORSE" in which their basketball skills would help them explore their cultural and ethnic backgrounds.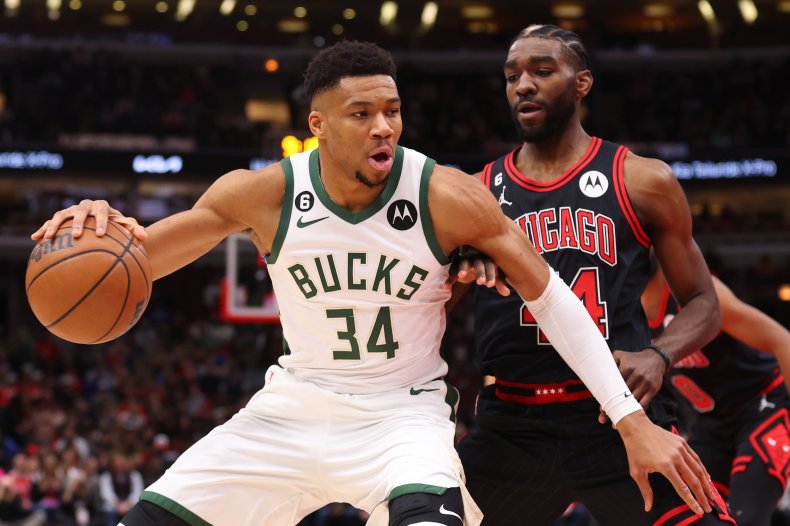 There's a slight difference though as the word "HORSE" was changed to Antetokounmpo's lesser-known Yoruba name, Adetokunbo.
In the video, Antetokounmpo explains: "I grew up in Greece and my parents are Nigerian, that's who I am and represent."
He then added that the meaning of his name places him in royalty, telling Minhaj: "Ade (ah-day) means King."
Adetokundo is a name of Yoruba origin that means "the king/crown/royalty from across the seas or from a foreign land."
This is most commonly the term applied to children born outside Africa.
The NBA star then said his full name, when he revealed: "I want to be myself, Giannis Ugo Sina Adetokunbo."
Antetokounmpo was born in Athens, Greece, and explained that to his family and close friends, he is not known as Giannis.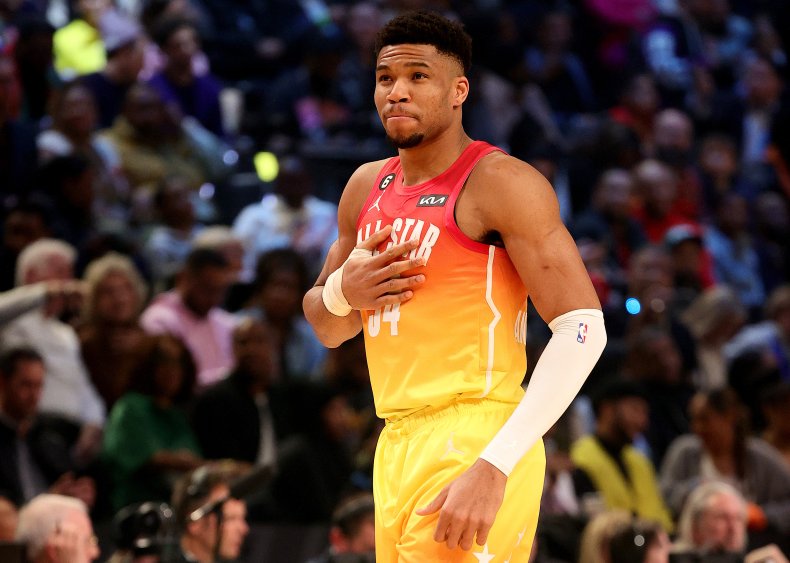 He said: "Most people don't know that Giannis is not my only first name. Ugo is my Nigerian name, and it's actually the only name my closest friends and family use on our private WhatsApp chats."
Antetokounmpo added: "I know that many, like Hasan and I, have similar relationships with their names, and we're proud to bring to light this real story about culture that billions of people around the world can relate to."
Speaking to People, Antetokounmpo revealed that he wants to share "everything" about his culture and feels that he can't restrict this to one or two points.
The Milwaukee Bucks star told the media outlet: "I don't think there's one thing I like to share.
"My culture comes from different continents and values. Culture to me is everything. It's the food you eat, the music you listen to, your history, your traditions. So when I share my culture, I share everything."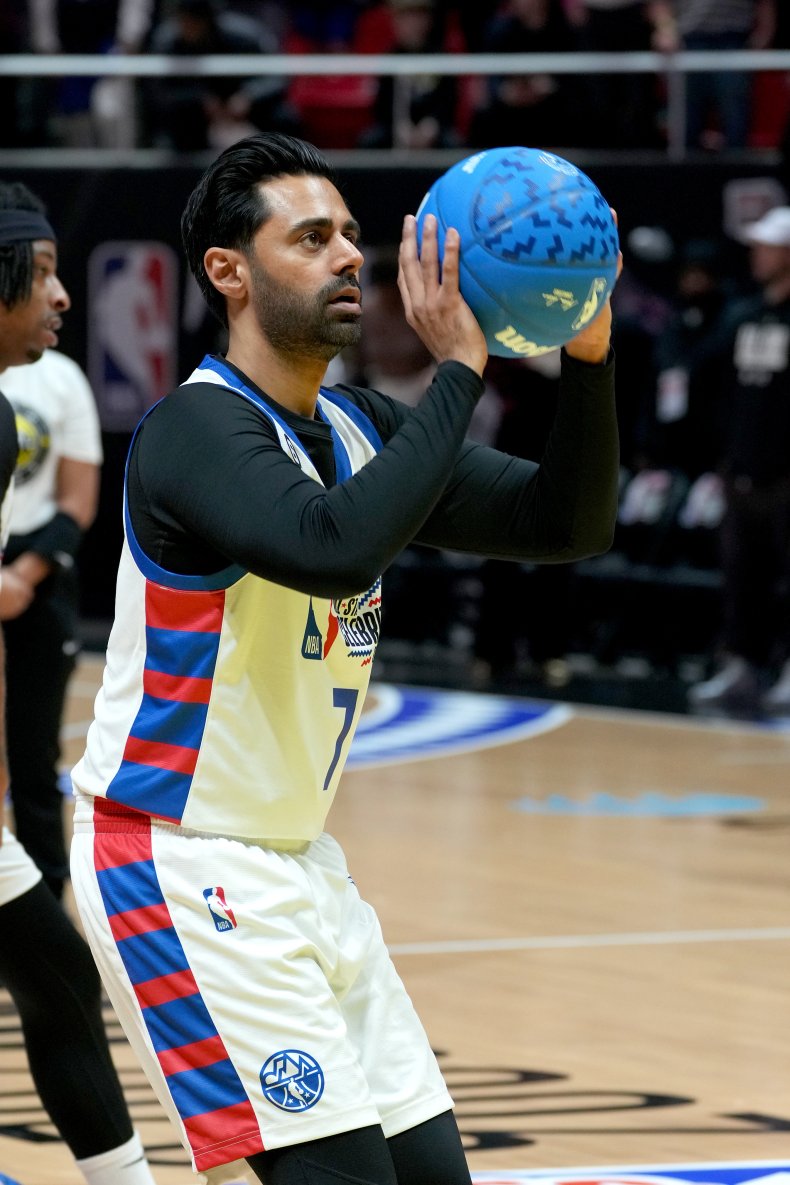 The NBA star is currently recovering from a sprained ligament in his wrist that limited him to only 20 seconds of play in the All-Star game.
While he will miss a number of games from the injury, which was sustained when he fell awkwardly and jammed his hand and wrist on the floor as he looked to break his fall, the Bucks will be pleased to know that it isn't a season-ending injury.
Do you have a tip on a sports story that Newsweek should be covering? Do you have a question about the NBA? Let us know via entertainment@newsweek.com.