Is Golden State Considering Trading Stephen Curry?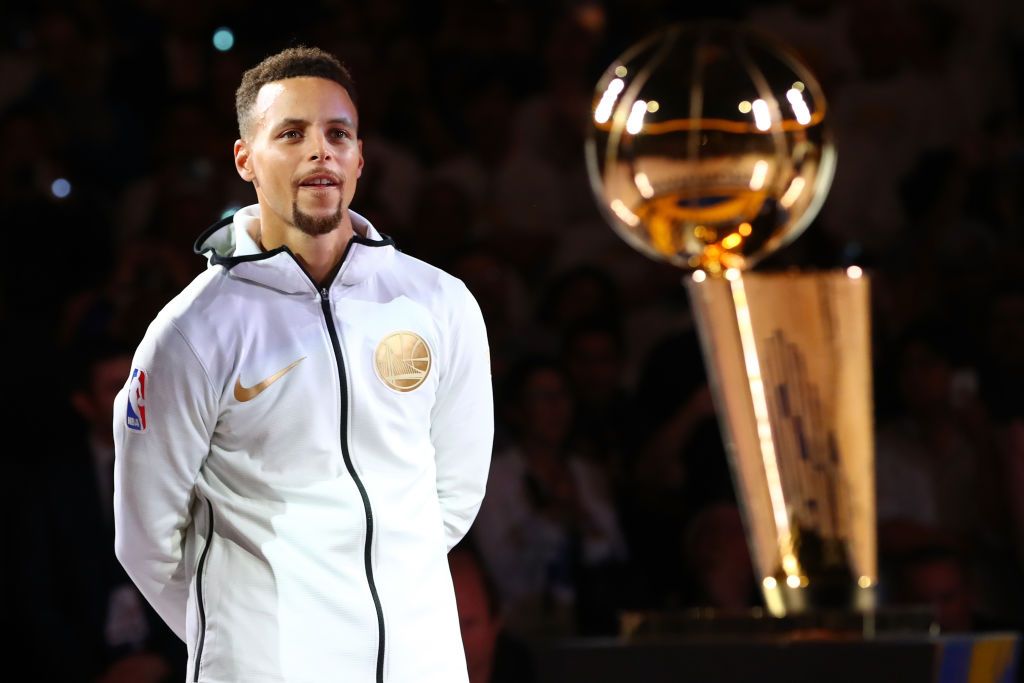 There was little surprise when, at the end of last season, as Stephen Curry entered free agency he decided to re-sign with the Golden State Warriors.
Curry had just won his second championship in three years with the Warriors, easing to a 4-1 win in the NBA Finals against LeBron James and the Cleveland Cavaliers.
Signing a new deal and committing his future to Golden State seemed inevitable, and so followed his $201 million five-year contract.
There is, however, a pang of doubt about whether Curry will make it to 2022 with the Warriors, especially after the team refused one of his requests during the negotiations.
Curry wanted a no-trade clause included in his new deal but Golden State declined, according to Marcus Thompson of The Athletic, and author of Golden: The Miraculous Rise of Stephen Curry.
Related: Popovich for president? Warriors want the Spurs coach to run against Trump in 2020
The 29-year-old, according to Thompson, also preferred that the fifth year of the deal be a player option. Again, the Warriors refused his request.
Curry, a four-time All Star, has been at the center of the Warriors' success over the past few years, but the fact he will be 34 by the time his contract expires is clearly in the minds of those at Golden State.
So, are the Warriors considering trading Curry? For the time being, certainly not. After giving him such a bumper contract they now need him to deliver.
The team is sixth in the Western Conference after a slow start to the season with losses to the Rockets, Grizzlies and Pistons. But on Monday they beat the Western Conference-leading LA Clippers with a resounding win at Staples Center.
"Our defensive effort really got us to where we wanted to be," Curry said, as quoted by Associated Press. "The coach gave us a challenge before the game to just try and win the possession and field-goal game. Throughout the course of the game, that was the key. We played Warriors basketball and now we have to sustain it."
On Thursday, they travel to the AT&T Center in San Antonio to take on Gregg Popovich and the Spurs.