When Will the Golden State Warriors Have Their Stars Back From Injury?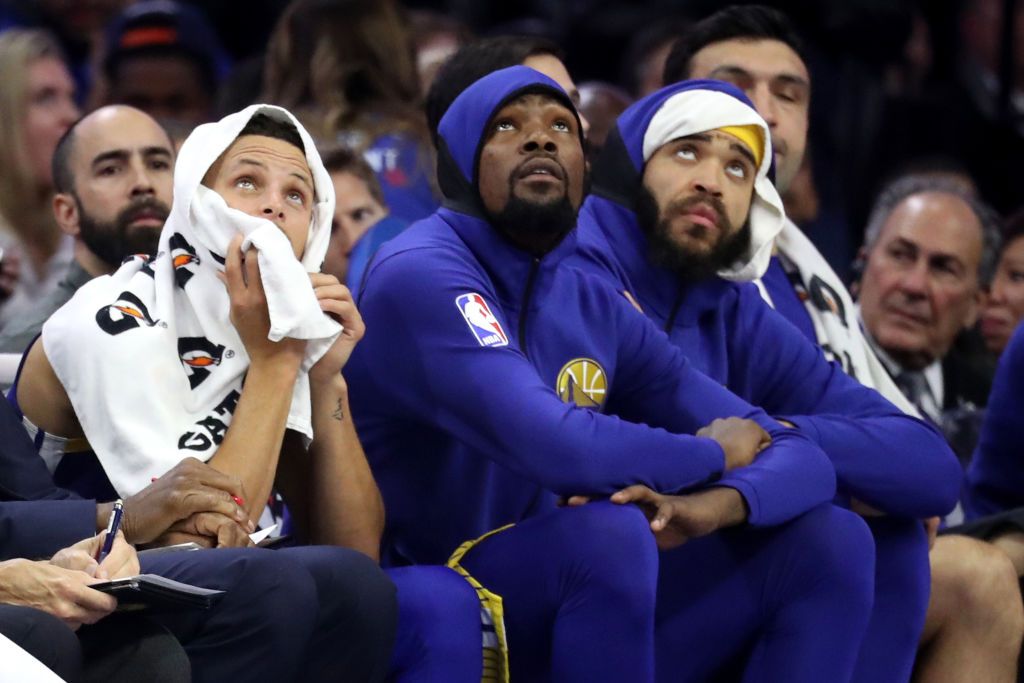 Stephen Curry looks set to make his return to the Golden State Warriors on Friday after two weeks out with an ankle injury. Kevin Durant and Klay Thompson, however, remain uncertainties.
Curry participated in his first practice on Wednesday, a full session but noncontact. He did not speak to the media afterwards, but coach Steve Kerr suggested he could be in contention for a start.
The Warriors host the Atlanta Hawks at the Oracle Arena, and media reports that Curry has been aiming to return for the game having had his ankle assessed again on Tuesday.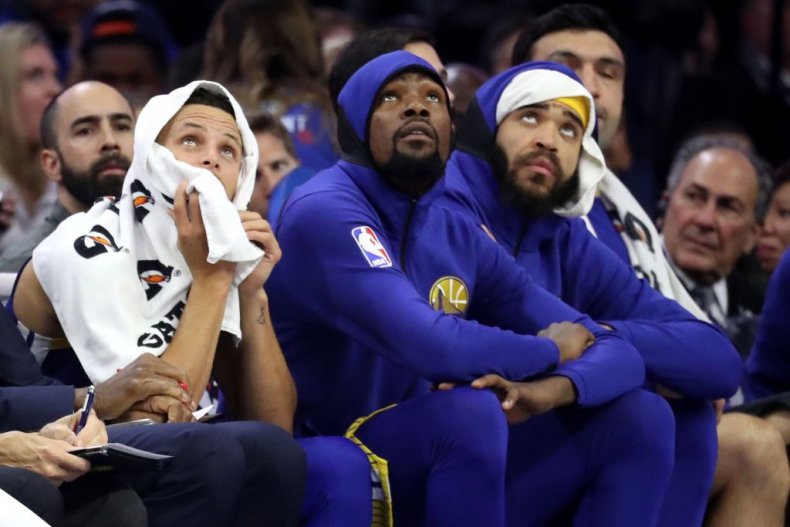 "Steph looks great," Kerr said after Wednesday's practice, as quoted by ESPN. "He's chomping at the bit. We'll see how he responds in the next couple of days before we decide whether he plays or not."
Durant, who has been out due to a rib problem, could return on Friday, while the fracture in Thompson's hand has limited his involvement in practice. Draymond Green is also unlikely to feature due to a pelvic contusion after a clash with Danny Green in the loss to the San Antonio Spurs on Monday.
"I think Steph is closer to playing than KD and Klay," Kerr said. "We're going to be cautious with all of them. This is not like a timetable of two to three days. It's just more of a feel thing."
Curry's importance to the Warriors has been clear during his absence, his fourth injury of the season. He stayed in the Bay Area with the team's head of physiotherapy while the team was on the road to ensure his recovery went well.
He has missed five games for the Warriors since then, with the team winning just twice in his absence.
Without Curry, the Warriors are 13-8, but with him in the team they are 40-10. He is averaging 26.3 points, 6.2 assists and 5.1 rebounds so far this season.
The Warriors currently sit second in the Western Conference and are 53-18, 3.5 games back from the Houston Rockets in the race for top of the standings.