NBA Injury Update: When Will LeBron James, Victor Oladipo and Zion Williamson Return?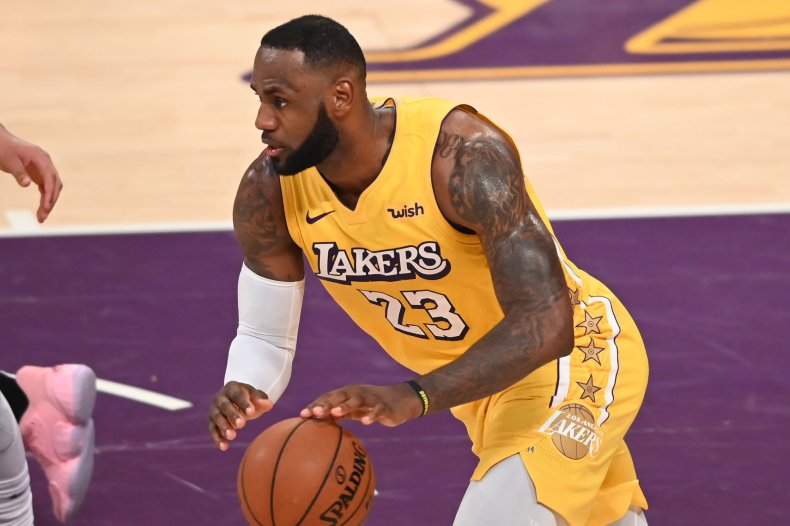 As the NBA season rolls to a new year, several league stars remain questionable as they undergo recovery for injuries. Others, such as Los Angeles Lakers star Lebron James, were injured during the league's traditional Christmas Day slate of games.
Below are the most recent injury reports for some of the league's most popular names.
Lebron James, Los Angeles Lakers
During the first quarter of the Lakers' Christmas game against the Los Angeles Clippers, James re-aggravated a previously existing groin injury. This most recent injury was not the same that forced James to sit for over a month last season, but one he has been battling with through the current season. Previously, James was listed as questionable for the Christmas Day game due to groin discomfort and a thoracic muscle strain.
After colliding with Clippers' guard Patrick Beverly during the first quarter, James appeared to be in pain but played through the rest of the game. After losing to the Clippers, many of James' teammates have urged him to sit until he is 100 percent healthy, ESPN's Dave McMenamin reported. The Lakers are scheduled for upcoming back-to-back matchups with the Portland Trail Blazers on Saturday and the Dallas Mavericks on Sunday. James is currently listed as day-to-day.
Victor Oladipo, Indiana Pacers
Oladipo suffered a right quad tendon injury in January of last year and was expected to return in about a year. Oladipo has yet to play a game this season, and it currently looks like it will take longer than a year for him to return to the Pacers' lineup.
According to Scott Agnes of The Athletic, Pacers Head coach Nate McMillan previously said that Oladipo was "not close" to returning to the court, but ESPN's Adrian Wojnarowski reported on Wednesday that he has began to practice with the team and is likely to return in late January to early February.
Kyrie Irving, Brooklyn Nets
Irving played in 11 games this season for the Nets but has been sidelined with an apparent shoulder injury for over a month, and his return is currently unknown. On December 8, Nets Head Coach Kenny Atkinson said that Irving should return to the court "in a week or two." However, on December 11, Nets General Manager Sean Marks told Yahoo Sports' Mike Mazzeo that Irving's timeline for recovery "was up to him."
Irving is listed as out for the Nets' upcoming game against the New York Knicks on December 26 and could continue to sit for a few weeks.
Luka Doncic, Dallas Mavericks
After breaking Michael Jordan's record of 20 consecutive games with at least 20 points, 5 rebounds and 5 assists, the Mavericks' star point guard has been sidelined with an ankle injury for the past two weeks.
According to ESPN's Tim MacMahon, Doncic was able to participate in the team's Christmas Eve practice and has been listed as questionable for the Mavericks' Thursday night game against the San Antonio Spurs.
Zion Williamson, New Orleans Pelicans
Williamson, the Pelicans' No. 1 overall Draft pick, has yet to see the floor in an NBA game. Williamson tore his meniscus during the preseason and underwent surgery in October. Williamson was expected to return around the holidays, but during the Pelicans' Christmas Day game, a new strange report emerged.
While ESPN's Jorge Sedano was conducting a side-line report, Williamson stated that he is letting the Pelicans dictate his return and that he "trusts the organization." The 19-year old also stated that the Pelicans are teaching him how to walk and run differently.
It is currently unclear when Williamson will make his NBA debut, but Sedano also reported that the Pelicans are hopeful he will return to 5-on-5 practices after the new year.