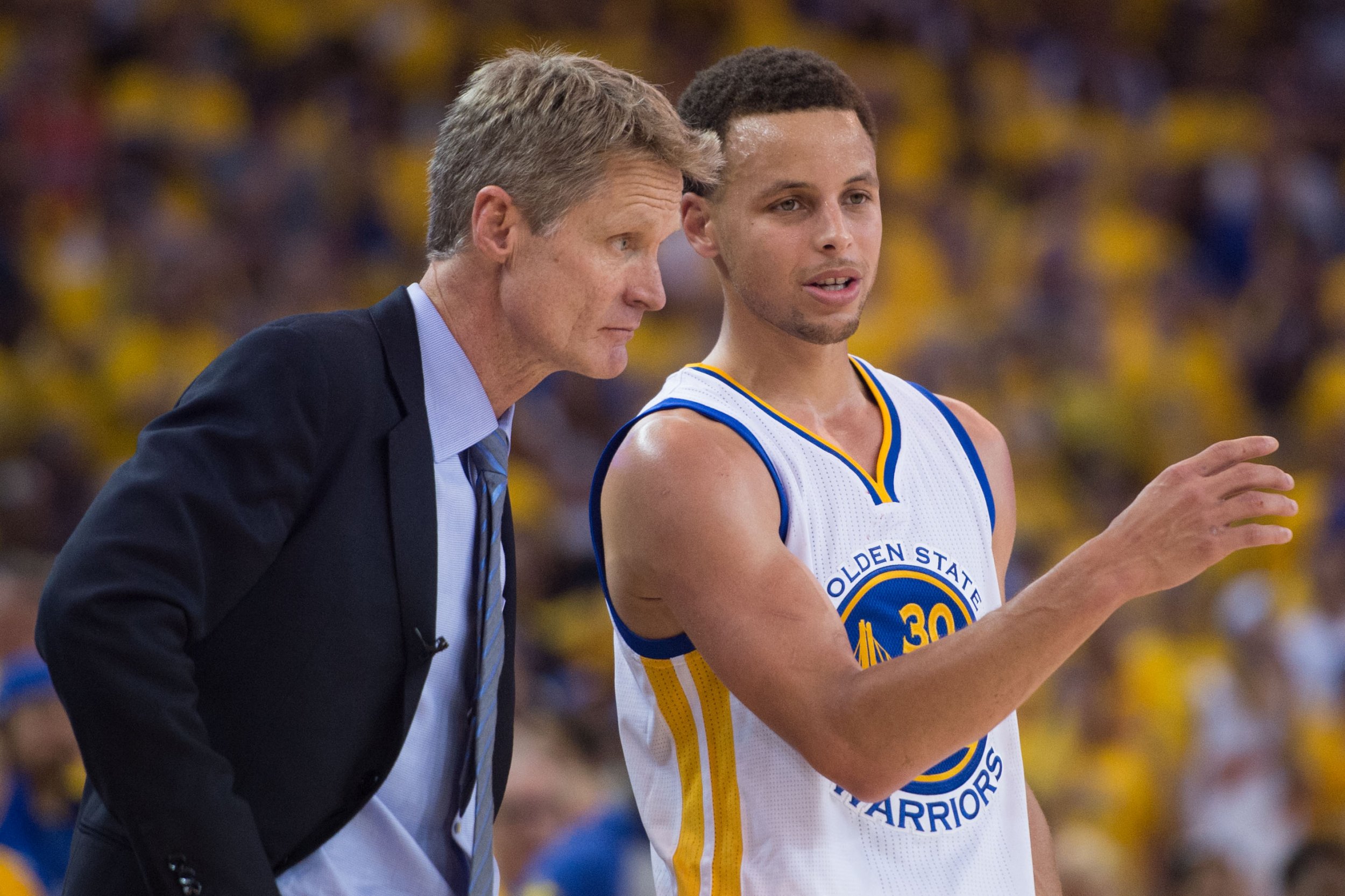 Only one more week remains in the NBA regular season, and then we embark upon what could be a 65-day slog—Game 7 of the NBA Finals is slated for June 19—through the postseason. That's nine and a half weeks, which is also the title of a 1986 film that had nothing to do with basketball beyond excessive amounts of perspiration.
These final seven days of the NBA's 82-game schedule, which begin Thursday night, are more interesting than any in recent memory. Consider that the Golden State Warriors are still in pursuit of the best regular-season record in league history but have not clinched the No. 1 seed in the Western Conference. With that thought in mind, here are three intriguing subplots to the final week of the NBA season:
1. Golden State Takes Aim at 73-9
The Warriors' quest to improve upon the 1996 Chicago Bulls record of 72-10 seemed a fait accompli one week ago. Golden State was 67-7 and about to embark upon a stretch of four consecutive home games at Oracle Arena, where it had won an NBA-record 54 in a row.
Last Friday, April Fools' Day, the Boston Celtics ended that streak with a 109-106 victory, shredding the Dubs' cloak of invincibility in Oakland. Four nights later, the Minnesota Timberwolves, who entered Oracle with a 25-52 record, overcame an eight-point fourth-quarter deficit to pin a second home defeat on the Warriors.
The Warriors are 69-9 heading into Thursday night's home game against San Antonio, which has the NBA's second-best record (65-12). A victory not only keeps their hopes of 73-9 extant, but secures the No. 1 seed in the West. The league's two best teams, who are also the last two NBA champions, meet again Sunday in San Antonio.
Can Golden State win its last four games, the other two of which are against the Memphis Grizzlies? We said, "No" back in January, and we'll stick with that. There's a good chance San Antonio coach Gregg Popovich will rest his starters at Oracle on Thursday evening, but the Warriors will play road back-to-backs in Memphis and San Antonio this weekend. And, given how sloppily Golden State has played the past fortnight, fans and pundits have a reason to wonder if attaining 73 wins would turn out to be a pyrrhic victory for the defending champs.
Yes or no on 73-9? No.
2. San Antonio May or May Not Take Aim at 41-0
Becoming the first NBA team with an unblemished 41-0 home record in a season would not appear to rate highly, if at all, on Gregg Popovich's list of goals. It is not at all bizarre to imagine the five-time NBA champion coach going out of his way to avoid appearing to be even pursuing it. Just asking Pop about going 41-0 at the AT&T Center this week will probably invite a death stare from the NBA's crustiest coach.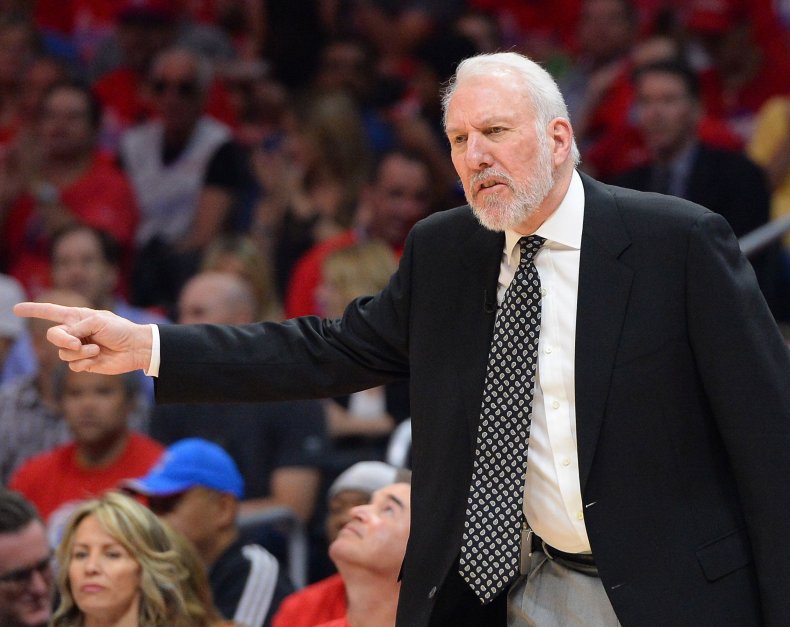 Whether Popovich will rest his starters for San Antonio's final two home games, Sunday vs. Golden State and Tuesday against Oklahoma City, is not yet known. The Spurs do have eight players who are 33 years of age or older—future Hall of Fame power forward Tim Duncan turns 40 later this month—so it would be prudent. Also, the Spurs are almost certainly going to finish second in the West and they'll be facing the two top teams in their conference in the Warriors and Thunder. And yet, unless Ray Allen has the ball in his hands, you should never bet against Pop.
Yes or no on 41-0? Yes.
3. Will Kobe Average 25.0 Points Per Game for His Career?
When Kobe Bryant chose to accept a $25 million salary for a final ice wrap-laden season with the Los Angeles Lakers, he put his career scoring average of 25 points per game in jeopardy. Only nine players in NBA history have retired with a career scoring average of 25 or better, and among that coterie only Bryant's erstwhile teammate, Karl Malone, played as much as 18 seasons. This is Bryant's 20th NBA season.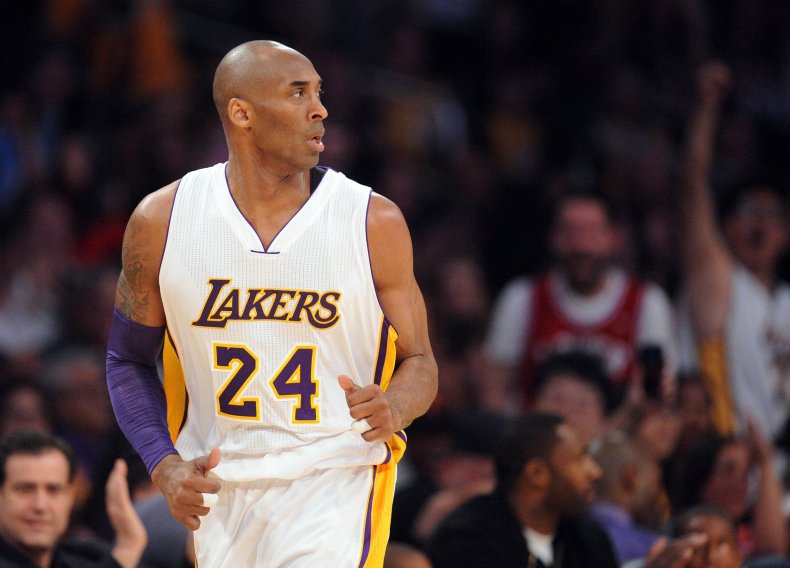 Bryant entered his final season averaging 25.38 points per game, but he is scoring at a 16.8 points per game clip this year. With four games remaining in the Lakers' season and Bryant's career, his career average is now 24.98 points per game. He'll need to score 129 points, or average 32.25 points, in L.A.'s final four games (at New Orleans, at Houston, at Oklahoma City and next Wednesday night at the Staple Center vs. the Jazz).
On Wednesday Bryant said that as for his finale, he expects Utah to "not take it easy at all." The Jazz will not. They're fighting for the eighth playoff spot in the West and are second in the NBA in fewest points allowed. In terms of overall career points, Bryant will finish third behind yet another former Laker, Kareem Abdul-Jabbar, and Malone. But it would take a few virtuoso Kobe performances of yesteryear to finish above the 25.00 line.
Related: Bryant is currently shooting .353 from the field, which is the worst field-goal percentage in the league. The next-worst shooter is the Denver Nuggets' Emmanuel Mudiay, who is at .355.
Yes or no on 25.00? No.
Uncommon Knowledge
Newsweek is committed to challenging conventional wisdom and finding connections in the search for common ground.
Newsweek is committed to challenging conventional wisdom and finding connections in the search for common ground.
About the writer
John Walters is a writer and author, primarily of sports. He worked at Sports Illustrated for 15 years, and also at NBC Sports where he won two Sports Emmys for his on-air writing at the Athens and Beijing Olympics. He has also worked at AOL Fanhouse and The Daily, as well as waited at a popular Manhattan steakhouse. Walters is the author of The Same River Twice: A Season With Geno Auriemma and the Connecticut Huskies. He is the founder of mediumhappy.com, a pop culture blog that he updates daily. He holds a B.A. from the University of Notre Dame, where he studied pre-med and rowed crew.