Corporate Logos Are Coming to NBA Jerseys in 2017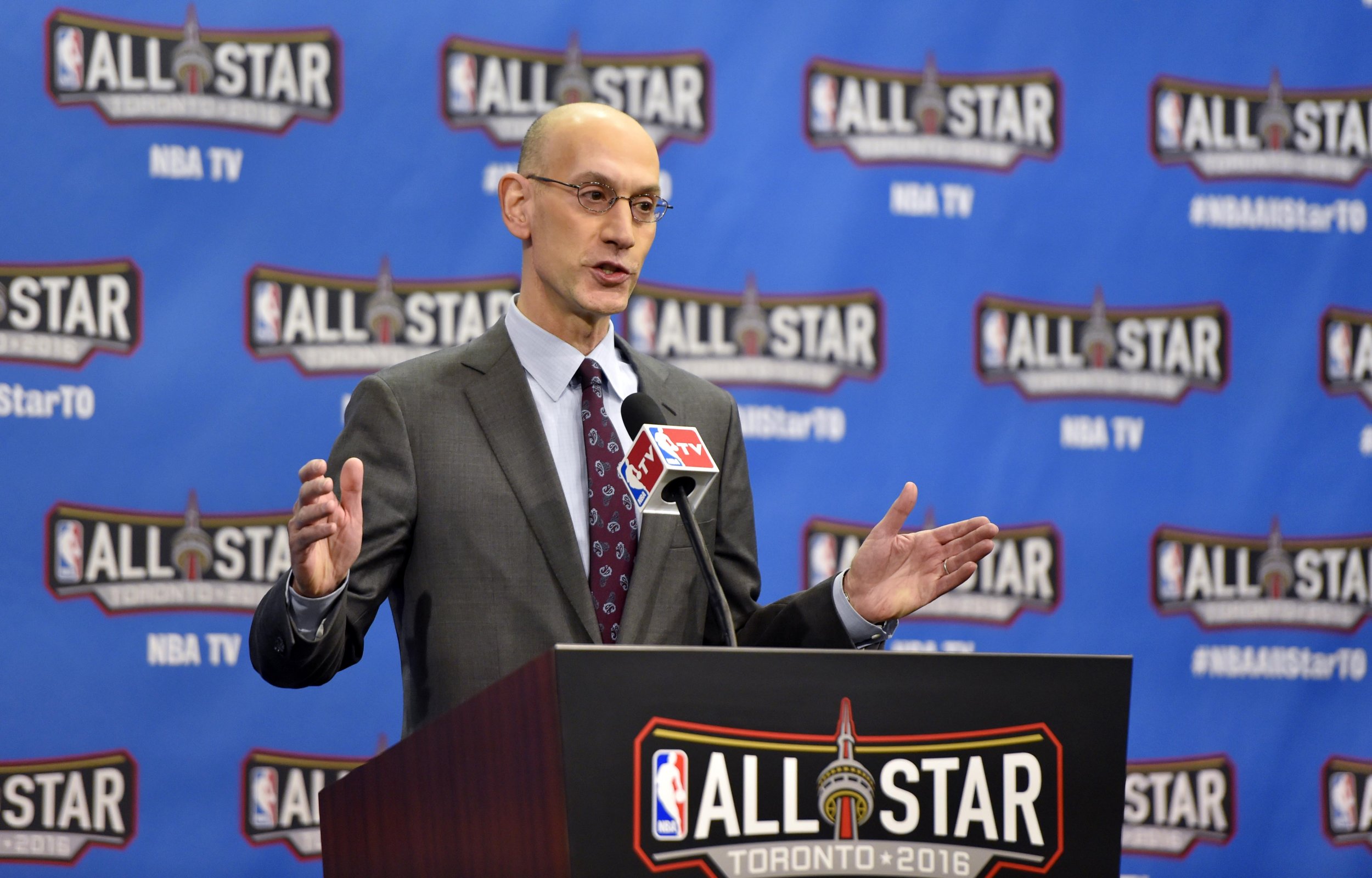 Earlier this week, we learned that NBA owners were readying to vote on whether to allow corporate logos on jerseys, and that they were expected to vote in favor of the change. That vote took place on Friday and, as expected, the owners voted in favor of allowing teams to sell a small patch of ad space on their players' jerseys. "BREAKING: NBA announces it will begin allowing one corporate logo on jerseys starting in the 2017-18 season," ESPN's Darren Rovell tweeted Friday afternoon.
This means next season will be the last with ad-free jerseys. Beginning in the fall of 2017, teams will be permitted to sell a single 2.5-by-2.5-inch section of jersey space to the highest bidder. The move has been a long time coming. Commissioner Adam Silver described it as "manifest destiny" to ESPN. He went on to stress that the inevitable move wouldn't affect how the game was played, and that it would only serve to widen the reach of the league. "Once they put their name on the jerseys, they'll then use their media to promote the NBA extensively," he said. "That's probably the greatest reason for us to do it."
The three-year "pilot program" will coincide with Nike taking over the NBA's apparel sponsorship from Adidas. ESPN reports that the program is expected to generate up to $120 million a year for the league. Corporate logos will not, however, appear on jerseys that are sold at retail.
The NBA is the first major American sports league to allow brands to encroach on its teams' on-field duds. The practice is common internationally, though, most notably in soccer, where corporations like Emirates and O2 have become so synonymous with the clubs they represent that their logos are essentially the team's logos as well. Though the NBA is safeguarding against this for now, it isn't hard to imagine a future in which corporations subsume the identities of the teams themselves, just as they have in soccer. In fact, it seems pretty inevitable. You could even call it "manifest destiny."