Klay Thompson Apparently Slept In, Missed Practice Then Dropped 60 on Indiana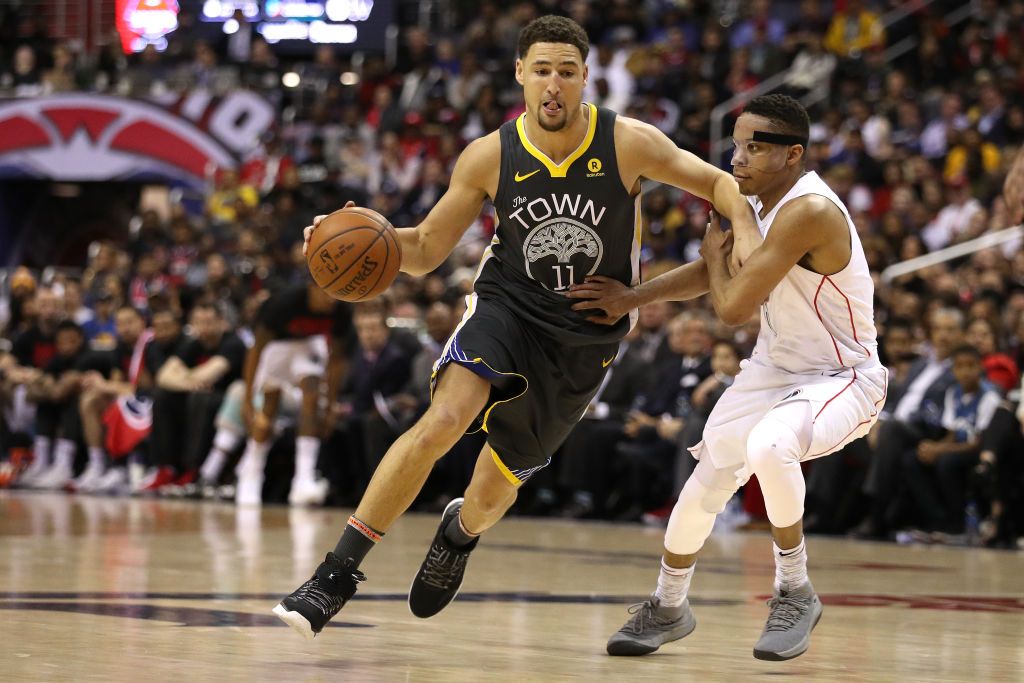 Kevin Durant described Golden State teammate Klay Thompson as "one of the greatest people I've ever met" on the Bill Simmons Podcast, and told a story that made it clear why.
Durant raved about his Warriors teammate while speaking to Simmons, and revealed a quite sensational story about a time when Thompson missed practice but went on to have an outstanding performance.
It was back in the summer of 2016, when Thompson had his historical night against the Indiana Pacers that saw him become the first player in the shot-clock era to score 60 points in under 30 minutes. But Durant's story is from the day before that feat.
"Oh, so like the [day] before he had 60, Klay just missed practice. He didn't come," Durant said on the Bill Simmons Podcast.
"He just… nobody like, you know when practice starts, it was like, 'Where the hell is Klay?' We called him, called him, called him. He didn't come to practice. He just like, just didn't come. And the next night he had 60."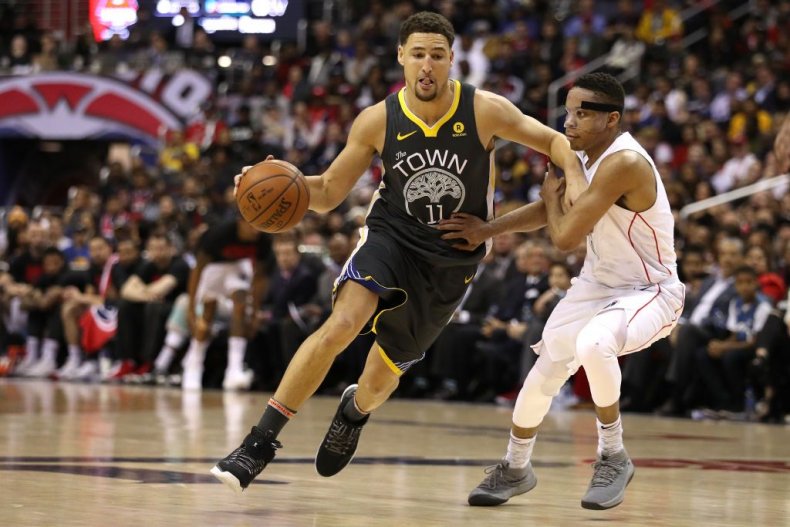 Simmons, understandably surprised, asked: "You still don't know what happened?!"
"Don't know what happened," Durant replied. "I think he said, like, 'Man, I was an hour late, two hours late. I was like, I might as well just stay in bed.' And he came out and had 60. I was like, this guy, if everybody in the world was like Klay the universe would be better."
Thompson, now 28, has spent his entire career with the Warriors. He was part of the team that won the NBA championship in 2015 and then again last year.
"I felt great, obviously," Thompson said after that Pacers game in 2016. "It was fun. I was in a great rhythm. I took all good shots, for the most part. Still missed a few wide open threes I wish I could get back. It was a fun night, to say the least."
And now Durant can reveal the secret to Thompson's "fun night" was a duvet day.