Did Kyrie Irving Throw Shade at Cavs Coach Tyronn Lue? Celtics New Addition Was 'Craving' Brad Stevens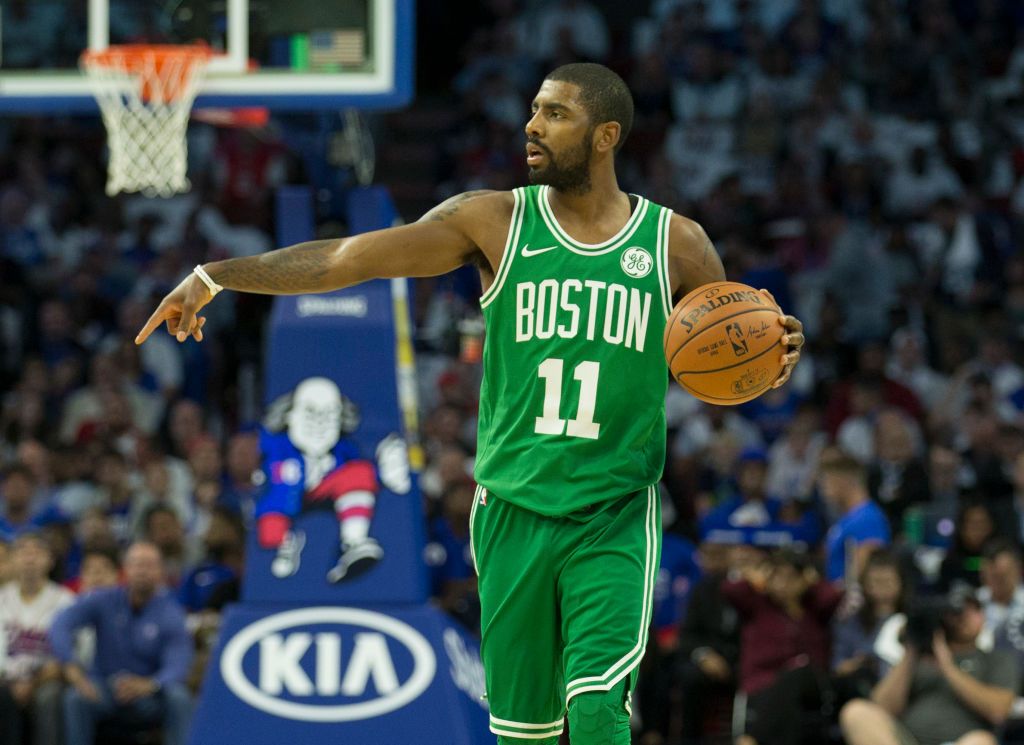 Top of the Eastern Conference and on a six-game winning streak, life has been pretty good for Kyrie Irving since he traded Cleveland for Boston.
After three years in LeBron James' shadow, Irving was part of the summer's most sensational trade, joining the Celtics from the Cavaliers with Isaiah Thomas going the other way.
But the 25-year-old point guard has clearly shown flashes of resentment toward his former team. He was fined $25,000 last month for lashing out at a fan who taunted him about James, and snapped at reporters when asked whether he had spoken to James about leaving the Cavs.
And, now, it seems he has subtly criticized Tyronn Lue, his former coach in Cleveland, by describing Brad Stevens of the Celtics as the kind of coach he had been "unbelievably craving."
"Brad fits perfectly in terms of that because he has an intellectual mind and is an intellectual human being," Irving told Geno Auriemma on the Holding Court podcast. "It was something I was unbelievably craving in terms of what I wanted for my career."
Related: LeBron James is still driving Kyrie Irving mad
Stevens is widely regarded as one of the brightest young coaches in the league since he took over the Celtics in 2013, a sentiment shared by Gregg Popovich, who knows a thing or two about great coaching.
"He's going to be a great one before it's all over with, and he's already a hell of a coach," the San Antonio Spurs coach said.
The Cavs, meanwhile, have struggled without Irving, and with Thomas likely to be sidelined with injury until the new year. The team is 13th in the Eastern Conference and currently on a four-game losing streak.
The latest defeat came against the Indiana Pacers on Wednesday, ending 124-107 at the Quicken Loans Arena. "It's a new month," James said, as quoted by ESPN. "We have an opportunity to be very good and then you see some of the lulls that we have and it's just very difficult on our team right now.
"We're just trying to figure it out on the fly. So, our team is kind of depleted as well, both on and off the floor."