NBA Leans on Michael Jordan to Save The Season, Listen to Player Concerns
Michael Jordan comes through again.
One of the greatest basketball players in the history of the sport has been one of the main figures to get the NBA playoffs back on track after a brief stint of protests.
The NBA postponed playoff games Wednesday and Thursday as its players want to protest the recent shooting of Jacob Blake, a Black man shot multiple times by police in Kenosha, Wisconsin.
Jordan, a Hall of Fame player, six-time NBA champion and two-time Olympic gold medalist, is the owner for the Charlotte Hornets and the only Black majority owner of any NBA team.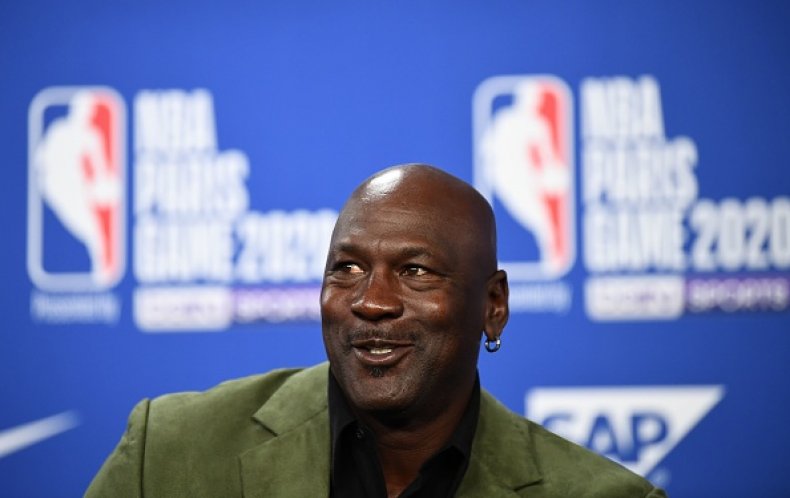 Although Jordan is the owner of a team in a small market, he's become the big personality to bridge the gap between players and his fellow owners.
Prior to an owners meeting that followed the boycotted games, Jordan was the one who contacted NBA Players Association president Chris Paul and also Russell Westbrook of the Houston Rockets. The conversations were about not only keeping the playoffs intact, but to better understand social injustice issues—so Jordan could easily relay them to other owners during a virtual meeting Thursday morning, according to ESPN.
Jordan said it would be best for owners to listen to players, and let them air any grievances.
"Right now, listening is better than talking," Jordan told the owners.
League officials agreed that owners should allow the voices of their players be heard even louder than the social justice monikers on the backs of their jerseys.
"Michael is the perfect person to be in this role," one official stated. "He's been a high-profile player who has won championships. He's also the owner of a small-market team. He has great credibility both with the players and the owners."
Players from the Milwaukee Bucks led a protest by not showing up for warmups prior to Game 5 against the Orlando Magic on Wednesday. Once that game was officially postponed, the Houston Rockets and Oklahoma City Thunder postponed, and then the Los Angeles Lakers and Portland Trail Blazers did the same, making it a clean sweep Wednesday.
The NBA has postponed all games on Thursday, and stated it would try to restart its playoff games either Friday or Saturday.
Why did the teams and players boycott? Jacob Blake, a Black man, is shown in a video Sunday getting shot in the back several times by a Kenosha police officer. The video shows Blake walking from the passenger side of a grey sport van, and then walking around the front of the vehicle and trying to enter the driver's side. A white police officer is shown grabbing the back of the Blake's shirt and pulling him back from entering the car. Then, seven loud pops can be heard.