LeBron James Has Just One Goal Left for His NBA Career Before He Retires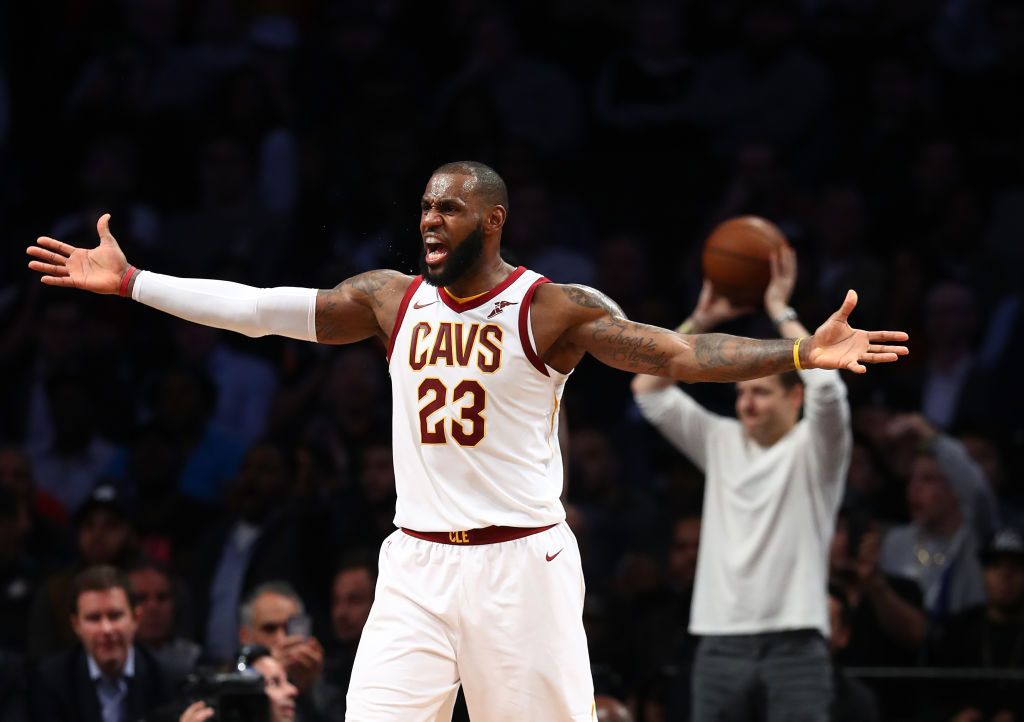 There is little opposition to the argument that LeBron James has been the greatest player of his generation—and at the very least among the best of all time.
At 32, he's won three titles, had 13 All-Star appearances, been named MVP on four separate occasions and finals MVP three times. He was the rookie of the year in 2004. Scoring champion in 2008. And he's a two-time Olympic gold medallist.
But James is not finished yet. There is just one more accomplishment the Cavaliers star wants to achieve before he announces his retirement, one final goal to attain.
"I want to shoot 80 [percent] from the free throw line, man," James told ESPN's Dave McMenamin. "That's my only goal. That's my last goal of my NBA career. That's my one. I've done everything else."
And it is quite a target he has set himself. James' best free throw percentage came almost a decade ago, during his first stint in Cleveland, back in 2008-09 when he shot 78.0 percent.
Related: LeBron James is still driving Kyrie Irving mad
He also holds all the Cavaliers records he could want. In his 11th season with Cleveland—his 15th overall in the NBA—he became the all-time leader in games played, passing Zydrunas Ilgauskas on Tuesday with his 772nd appearance. He also holds the record for most points, assists, steals, three-pointers and defensive rebounds for the Cavs.
This success is part of the reason many observers believe James may decide to opt-out of his contract with the Cavaliers at the end of this season for a new challenge.
He has been linked with a move to a variety of teams, but Los Angeles appears to be his most likely destination with the Lakers touted as his destination. In September, Bleacher Report columnist Peter Vecsey claimed James' move to the Lakers was a certainty.
"Accordingly," Vecsey wrote, "I'm publicly terminating the pandemic of speculation surrounding LeBron James' playing plans past this season. For months, many in the media declared or composed presumption the Lakers would be the beneficiaries of his talents when he became a free agent July 1, 2018.
"I'm eradicating all conjecture and uncertainty! I'm comfortable now in stating unequivocally, LeBron will leave the Cavaliers a second time and join the Lakers, and return the team to LA Lore status."