What's Wrong With Tyronn Lue? LeBron James Says Cavs Are Worried About Coach's Health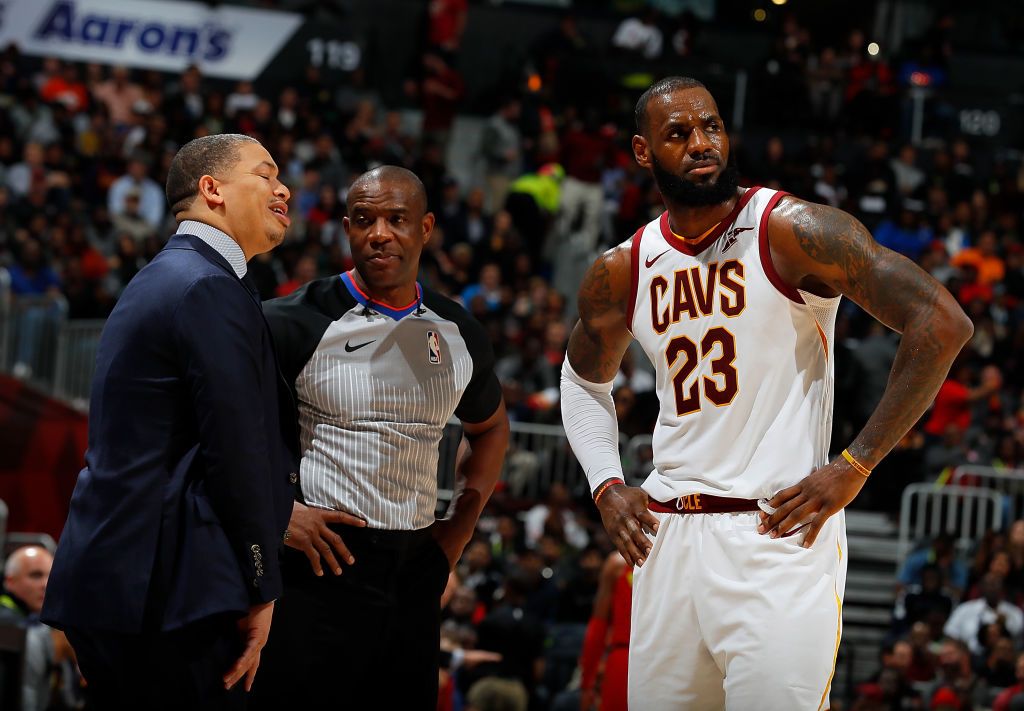 LeBron James and his Cleveland Cavaliers teammates have been left concerned over the health of their coach Tyronn Lue after he was unable to see out their win on Saturday (March 17).
The Cavs beat the Bulls 114-109 at United Center, but assistant coach Larry Drew was responsible for sideline duties as Lue remained in the locker room for the second half of the game.
Lue has been absent on three separate occasions during games this season, which James said was having an impact on him and his teammates.
"He's the captain of the ship, so absolutely," James said when asked if the coach's health had affected the team, as quoted by Yahoo!
"We worry about his health, obviously. That's way more important than this game of basketball.
"We know he's been doing everything he needs to do to stay healthy, take even more measures to get himself right. Everything that's been going on with our year, it's just another one.
"It doesn't catch us off-guard because he's been dealing with it for so long now, but any time he doesn't come back to the bench, it's just an alarm going off."
Lue was also unable to speak to the assembled media at United Center, and Drew was unable to shed any light on what was wrong with the head coach.
"I'm not sure exactly what it is, I just know that before coming out in the second half, he wasn't feeling well," said Drew.
"I don't know if it's impacting the team. I think, particularly at this stage of the season—this is the last day of a 13-day road trip—certainly some elements are going to come up.
"Sometimes these things, they come up and are unavoidable, and you just have to deal with it, but we know as a staff, if he's not feeling up to par, we have to step up, and that's just what we did."
The Cavs are third in the Eastern Conference after their victory, but their form has been inconsistent recently having already lost to the Lakers and the Trail Blazers this month. They face the Bucks at the Quicken Loans Arena on Monday when it is still unclear whether Lue will be in attendance.