Is James Harden Really Better Than LeBron James?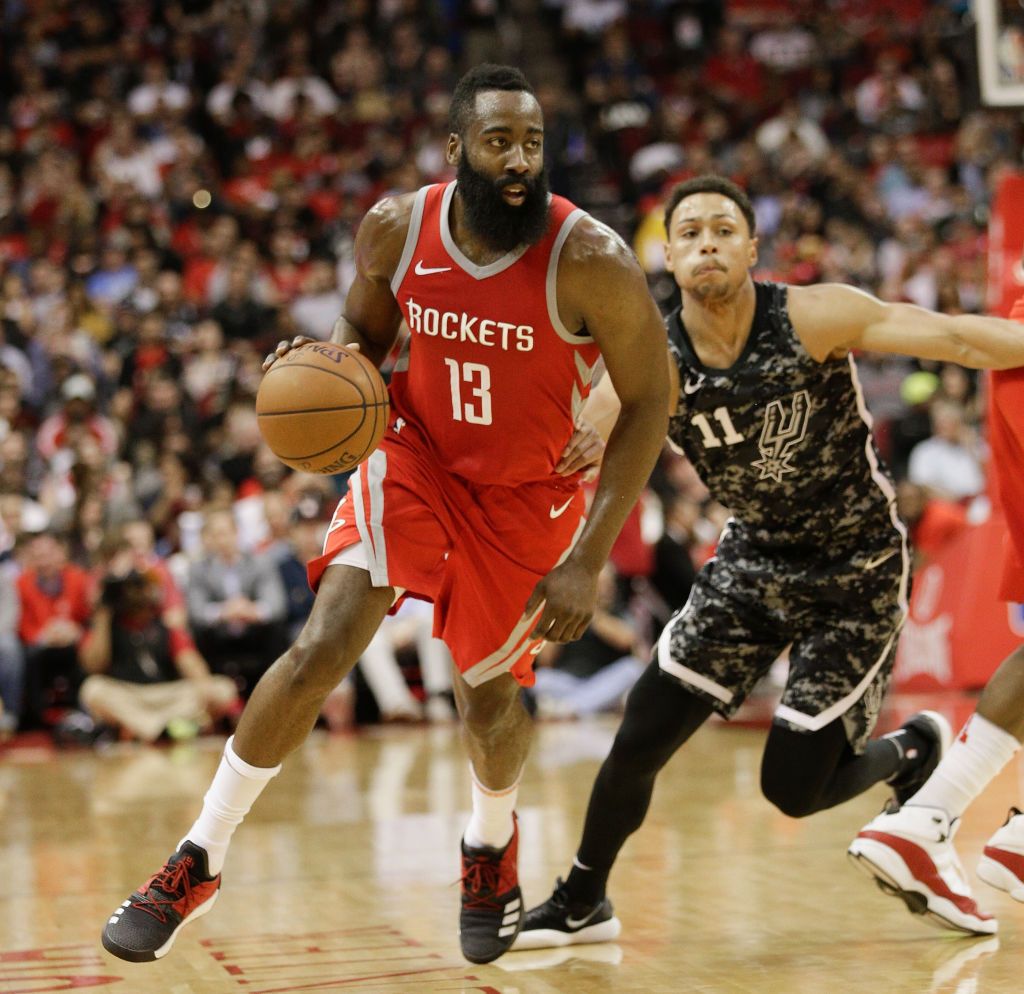 Considering the pedigree of player Mike D'Antonio has coached during his career, the 66-year-old's comments about James Harden on Tuesday came as a surprise.
D'Antonio, coach of the Houston Rockets since 2016, has worked with some of the finest the NBA has seen. From Steve Nash in Phoenix in the early 2000s to Kobe Bryant in Los Angeles from 2012 through 2014, D'Antonio has seen the best. But he regards one of his current crops as even better.
Following his team's 115-111 victory over the Portland Trail Blazers at the Moda Center on Tuesday night, he described James Harden as "the best offensive player I've ever seen."
The Rockets coach was, of course, asked for further explanation after such a claim.
"He's a hell of a player, first off," D'Antoni said, as quoted by USA Today. "It's a combination of everything. There are other players who might be better at this, or a little bit better at that. But when you put everything together, and the way he passes, the way he sees teammates, the way he can lob, the way he can fight through a foul.
"I mean even on an off night, he's probably getting 30, 40 points, and I mean efficiently. And he doesn't even have anything going. But he's so efficient, and he gets other guys involved. … He's got one flaw. He does get tired some. He's mortal. And that's it. Other than that…"
Harden's form has been impressive, being the leading scorer in the league with an average of 31.2 points a game as well as being third in assists, with 8.7, behind Russell Westbrook and LeBron James.
Eric Guard, his teammate and Rockets point guard, believes he deserves to be named MVP. "I mean to me it's just clear cut he should be the MVP," he said.
"He's scoring. He's passing. And to me, the efficiency is just there. You know, whenever there's a tight game, he's just hitting the tough shots. I just don't know what else you want from a guy like that," he added.
The Rockets lead the standings in the Western Conference, with a six-game winning streak, ahead of the Golden State Warriors and Trail Blazers.