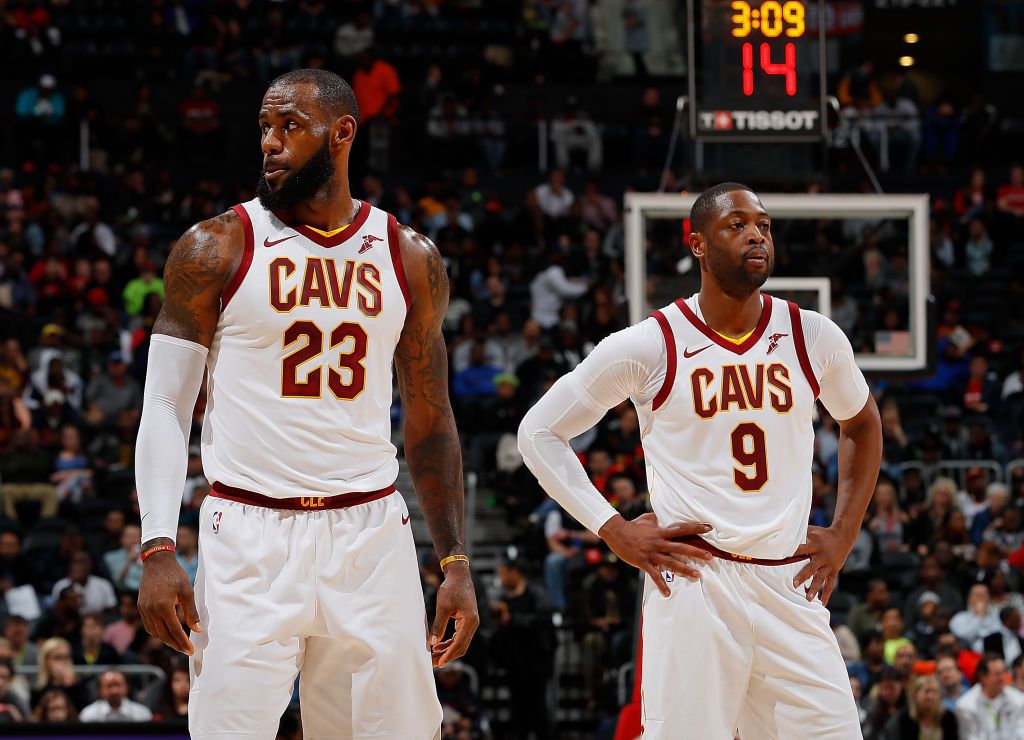 Little over a month after trading back to Miami from Cleveland, Dwyane Wade was welcoming the Cavaliers to Florida to face his buddy LeBron James—and the former will have bragging rights when they meet up.
The Cavs saw their-five game win streak come to an end on Tuesday night as the Heat ran out a comfortable winner with a 98-79 score at the American Airlines Arena in Miami. But there were two plays that should have pleased Wade even more than that.
Wade, unwanted in Cleveland at the beginning of the year, had a storming night defensively and finished the game with 12 points, two rebounds, four assists, a steal and four blocks—two of which came against his former teammate.
Take a look at the two moments Wade blocked James:
And again:
After the game, the two friends spoke to ESPN. "That's one thing about us, we don't brag about what we do against each other," James said. "We talk about what we do against everybody else."
The Cavs were without Kevin Love for the second half of the game after a clash saw him leave the court with concussion-like symptoms.
"What hurt us more was our rotation was in disarray," James said. "We have a great rotation thing down the last few games, and for a guy to go down that early, it kind of messed that up."
Wade exemplified the Heat's performance, helping limit only two Cavs players to 15 points or more. "We did a great job," he said. "One of our best defensive games since I've been here, for sure."