NBA MVP Odds: Picking Players With the Best Value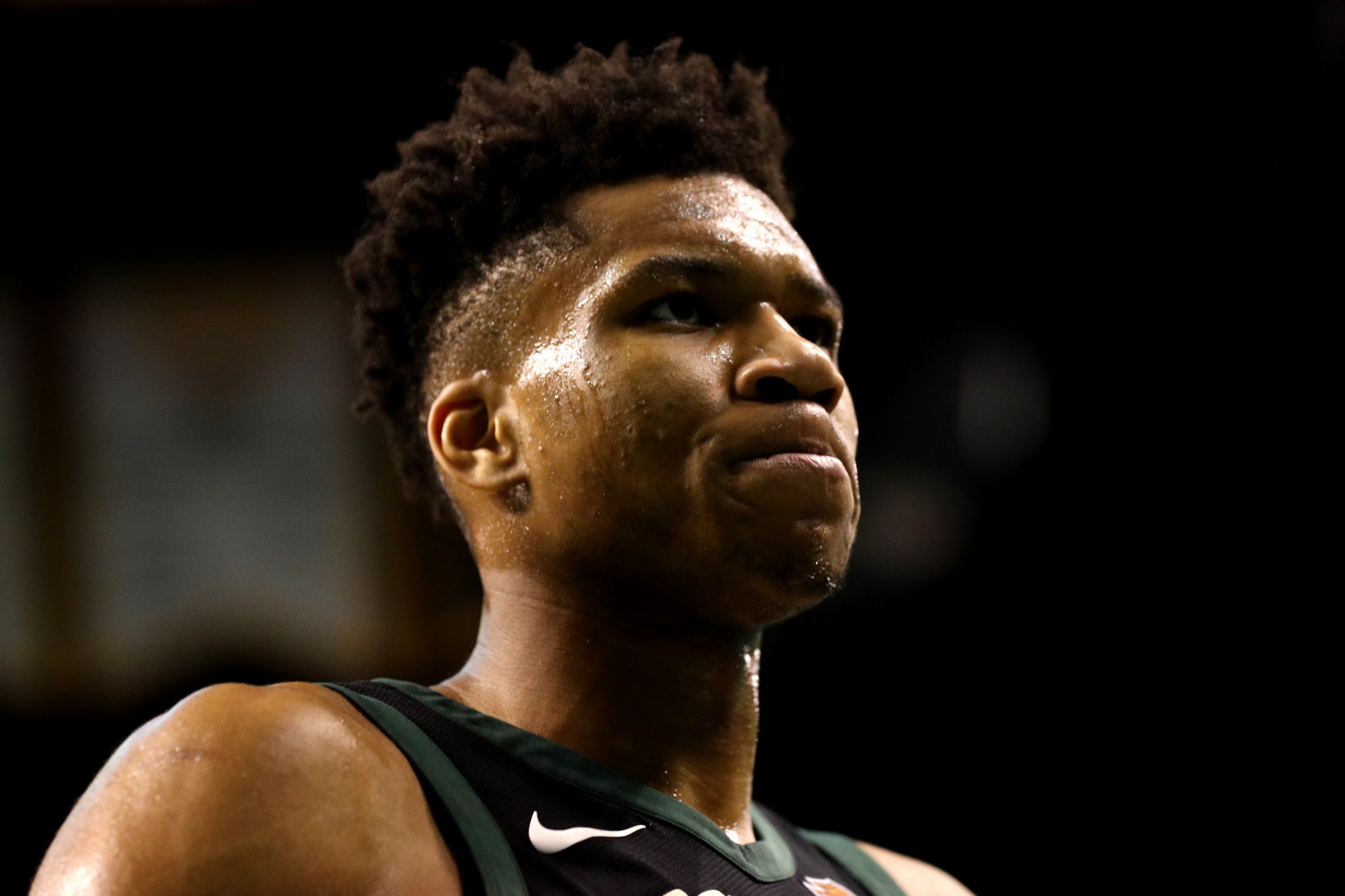 The 2018-19 NBA season—which tips off in less than a week—really feels like a year where a new MVP breaks through.
Voters are typically hesitant to award back-to-back MVPs, which puts last year's winner, Houston Rockets star James Harden, at a deficit.
The two marquee Golden State Warriors, Steph Curry and Kevin Durant, sort of cancel each other out and water-down the other's stats.
LeBron James is LeBron James but also, he's on a new team—the Los Angeles Lakers, in case you live under a rock—and it's unclear how good they'll be.
Last year truly felt like Harden's year. It felt like a correction of sorts for the year prior, when he and Russell Westbrook were in a tight race that ultimately ended with Harden losing out. This year feels open. Here's a quick look at the odds for MVP, via Odds Shark, followed by some quick analysis about which picks might provide some value.
-LeBron James +333
-Anthony Davis +450
-Giannis Antetokounmpo +500
-James Harden +650
-Kawhi Leonard +950
-Kevin Durant +1000
-Stephen Curry +1200
-Joel Embiid +1500
-Kyrie Irving +1500
-Russell Westbrook +1600
-Ben Simmons +2500
-Donovan Mitchell +2500
-Damian Lillard +3500
-Karl-Anthony Towns +6000
-Victor Oladipo +6600
-John Wall +7500
-DeMar DeRozan +8000
-Nikola Jokic +10000
-Chris Paul +10000
-Jimmy Butler +10000
-LaMarcus Aldridge +12500
-Paul George +12500
-Jayson Tatum +15000
-Gordon Hayward +15000
-DeMarcus Cousins +17500
-Blake Griffin +22500
-Kristaps Porzingis +27500
-Devin Booker +27500
-Kyle Lowry +32500
-Lonzo Ball +45000
Both New Orleans' Davis and Milwaukee's Antetokounmpo are considered front-runners, despite neither having won the MVP before. It's easy to see the path for either. They're both monsters on the court who will, without a doubt, be the center of their team's offense. Of the two, however, I think Antetokounmpo is the better pick. His odds provide just a tiny bit more value, he's got a new (likely better) coach and he'll get to beat up on a weak Eastern Conference. Davis puts up eye-popping stats but, unfortunately, he has a long injury history. He did manage to play 75 games the last two seasons, but before that played only 61, 68, 67 and 64, respectively. Voters often use games played as a tiebreaker and that could hurt Davis.
And that brings us to Joel Embiid. At +1500, he's priced as a second-to-third tier MVP candidate. But, if he's healthy—and there's the rub—but if he's healthy, can anybody in the East guard him? And his ceiling, well, we really have no idea what his ceiling could be. Embiid started playing basketball at 16 years old, and through grainy clips of Hakeem Olajuwon and YouTube videos of white guys shooting (his words), turned himself into a top prospect. This was his first fully healthy offseason and he's already showing off a new willingness to bully his way closer to the basket. And Utah's Rudy Gobert aside, there isn't a better rim protector in the league. If he can manage to play 70-plus games, he'll be a force on both ends of the court—and his odds could bring about a tidy return. A $100 bet could earn you $1,500 in winnings.
Speaking of which, Westbrook has longer odds than Embiid. That's kind of nuts. I realize voters are fatigued of him—and the narrative that he's selfish has really taken hold—but I think the Thunder could be really good this season in Year 2 of the Westbrook/Paul George experiment. And Westbrook has the ability to put up stats that are flat-out undeniable. He had a 25/10/10 stat line last year. (25. Ten. And Ten! That's wild). At +1600, that's a lot of value for a former MVP you can pretty much guarantee is going to put up numbers.
For a real, real long-shot, I kinda sorta like Denver's Nikola Jokic at +10000. He's really good and has room to grow—meaning this could be a leap year for him. But, more importantly, Jokic is every NBA writer's darling. So if Denver exceeds expectations the Jokic-for-MVP narrative feels like one that could really take hold.